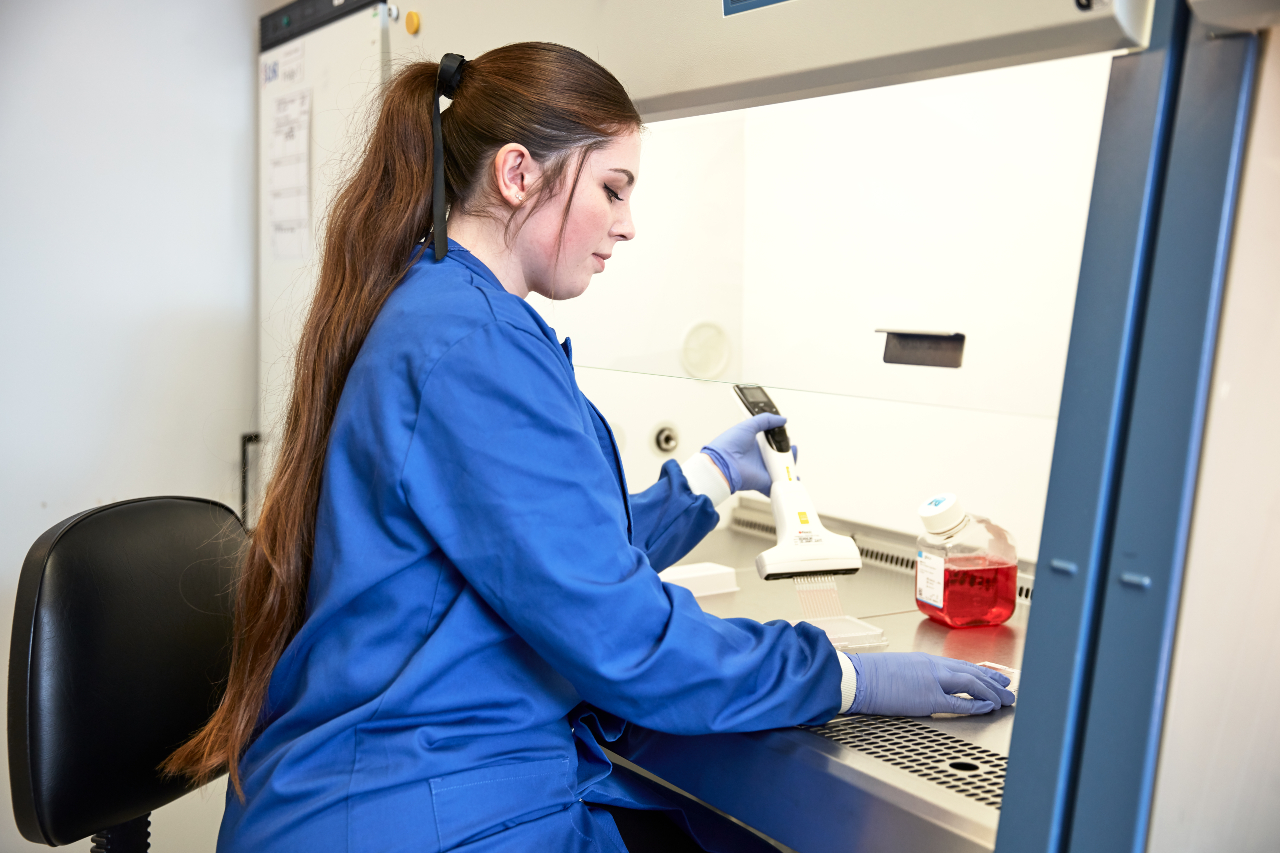 News
Discovery Park commits to being industrial biotechnology centre of excellence
Discovery Park, the life science and innovation campus near Sandwich, has declared its commitment to becoming the South East's centre of excellence for industrial biotechnology (IB), aiming to deliver thousands of new jobs and economic growth for the region.
With the global drive towards sustainable living, IB offers a green and alternative to fossil fuels, whether it's for energy, medicines or sustainable food sources, and is at the heart of the Government's drive towards achieving Net Zero by 2050.
Discovery Park's drive towards IB builds upon the site's global reputation for drug discovery and manufacture, with it being to home to Pfizer since the 1950s. Work is currently under way to refurbish 50,000ft2 of laboratories and collaborative workspace, creating and 'incubator' for start-up biotech and life science businesses.
Mayer Schreiber, Chief Executive Officer at Discovery Park, said: "Industrial biotechnology is critical to the future of our planet and offers enormous potential for the whole of the UK, but especially here in rural and coastal Kent.
"Working closely with University of Kent, who have research excellence in this area, our incubation space can help fledgling IB businesses to pilot new technologies, develop greener and cleaner manufacturing processes, and allow them to easily scale them up and also manufacture here on site."
In the last year Discovery Park has seen a growing cluster of companies involved in hydrogen and cleantech, attracted to East Kent by its facilities and infrastructure, as well as capabilities for waste and water management.
Additionally, companies involved in agritech, and sustainable food sources are also helping to build the IB community at Discovery Park including latest arrival vertical farming company GrowUp, investing £100m on the Sandwich site.
To connect to other in the UK IB community, Discovery Park has become the first science and innovation park to join Scotland's Industrial Biotechnology Innovation Centre (IBioIC). The networking and support organisation connects industry, universities, and government to bring biotechnology processes and products to the global market.
Jane Kennedy, Chief Business Officer at Discovery Park, said: "Traditionally Scotland has led the way on the IB agenda. Since I joined the team six months ago, it has become clear that Discovery Park offers unparalleled opportunities to collaborate and connect these fast-moving industries for the benefit of the South East.
"Through our work with IBioIC, Discovery Park's approach will be to engage across the very broad but inter-related IB community to help us become a true centre of excellence, supporting the UK's wider economic growth through research, innovation and commercialisation of new technologies."
The new incubator premises, funded by the Government's 'Getting Building Fund' secured by South East Local Enterprise Partnership, Kent & Medway Economic Partnership and Kent County Council, will offer laboratory space from 250ft2 to 3,000ft2, and be home for up to thirty companies.
For more information on the how IB companies can be supported at Discovery Park, visit www.discovery-park.co.uk.
Sign up for the latest news and updates from Locate in Kent