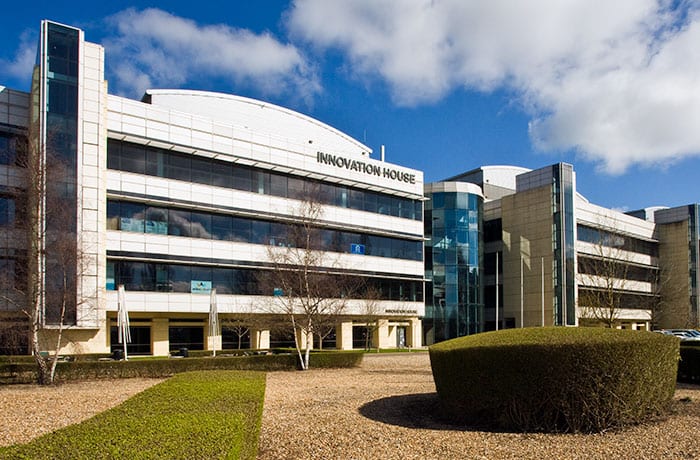 News
Discovery Park shows it means business
Discovery Park, the life science and innovation campus near Sandwich, has demonstrated its economic confidence as the country emerges from the pandemic, with the appointment of its first Chief Business Officer (CBO).
Jane Kennedy joins Discovery Park with more than a decade's experience of building successful life sciences communities and business incubators in Scotland. She takes on responsibility for attracting new companies to the site and supporting the existing community of 160 innovative companies employing 3,500 people.
In this new role as CBO, she joins Mayer Schreiber, Chief Executive Officer; Chairman Martino Picardo, and the team in driving the growth of Discovery Park. The site has a track record of drug discovery stretching back to the 50s and building on Pfizer's ongoing presence and commitment to world-class life sciences.
Commenting on her arrival in Kent, Jane said: "It's great to join Discovery Park at this exciting time in its development as a world-class community of life science companies; technology-based firms and the businesses that support their growth.
"Later this year work will get under way on a multi-million pound incubator offering 50,000 sq ft of laboratory and office space for start-ups and early stage companies, including drug discovery, cell and gene therapy, digital health, manufacturing and medtech firms.
"This will add another exciting dimension to our offering which, along with the park's vision for a manufacturing village, will strengthen the Kent economy."
She joins Discovery Park after successfully building life sciences communities and attracting tenants at a number of sites in Scotland. Jane also has expertise in developing collaborations to drive innovation and economic growth, following her involvement in the UK BioIncubator Forum, the Glasgow BioCorridor, Glasgow's Clinical Innovation Zone and the University of Edinburgh's Bayes Centre.
Mayer Schreiber added: "Jane's extensive experience will be invaluable in helping us continue to develop a world class, world leading science park, building on our already excellent community of innovative companies.
"We are delighted to welcome her to the Discovery Park team as we leverage our Life Sciences Opportunity Zone status and continue to grow."
In recognition of Discovery Park's potential for growth and attractiveness to inward investment the Government has identified it as a Life Sciences Opportunity Zone. This means the park offers good opportunities for the sector, helping organisations to access laboratory space, build new facilities or develop links with higher education.
For more information about Discovery Park's offering to Kent-based businesses visit www.discovery-park.co.uk.
Sign up for the latest news and updates from Locate in Kent