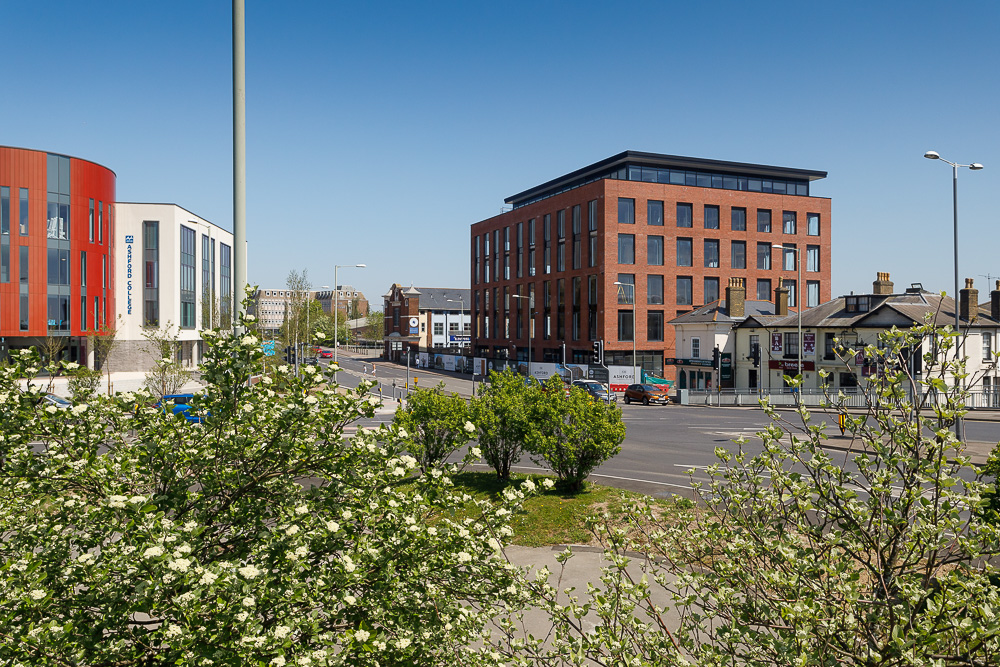 News
Are big city offices a thing of the past?
Last week, Standard Chartered announced a global deal with IWG for all staff to access Regus workspace facilities instead of working from home. I have two banking contacts that have been offered grants by their employers to improve their home working facilities. Barclays CEO, Jes Staley, says big city offices may be a 'thing of the past' and that his bank is re-thinking its location strategy as coronavirus shifts work-at-home practices.
What employee wouldn't want to take that up? An annual season ticket from Broadstairs to London Terminals today, would cost you £5,889. From Canterbury to London Terminals is £5,832, while one from Tunbridge Wells to London Charing Cross is £5,007.
These are sizeable savings. Combined with competitive property prices and the quality of life considerably more attractive in a Kent town than an outer London Borough, who would want to go back to crowded early morning trains?
Yet despite this, according to Knight Frank, the London office market saw transactions of almost £5bn at the end of 2020, as the vaccine optimism and higher yields on London's property encouraged investors to close deals in the city. Considerably down on the previous year, this is a healthy end to the year.
It could be argued that this is a dead cat bounce – largely opportunistic investors targeting assets in the City of London and West End. With some 58% more stock available in the London office market compared to the beginning of last year, you have to wonder how sustainable this activity can be.
Kent's offer to counter London's investments and fulfil the office work migration
If research from real estate analysts The Instant Group is to be believed, the supply of flexible office space is set to grow by more than 20% throughout 2021. The future will be flexible.
Locate in Kent established the Coworking Collective in 2019 to address the imbalance between the limited supply and growing demand we saw. Demand was pretty steady throughout lockdown one and surged over the summer when we were Eating Out to Help Out. It is only since November we have seen a slowdown.
The consensus among the operators I speak to is anticipation for a surge in demand repeated as soon as this lockdown comes to an end. They are seeing regular enquiries for post-lockdown take up. Insight from cities around the world shows similar patterns, especially US cities with suburbs being the beneficiaries.
It is no surprise we are working with investors on 14 projects to open new coworking/flexible office space in Kent. Everything from small touchdown units near stations, through to former large office spaces unsuitable for PDR (Permitted Development Rights) and purpose-built rural utopian workspace.
The former Debenhams and other obsolete retail spaces on our high streets are the obvious opportunity sites for more provision; but be under no illusion, we are still looking for more sites. Ideally close to a motorway junction with parking or a mainline train station. Interesting buildings that can tell a story and offer a good refreshment offering are in demand for acquisition and long leases.
Large B1 provision has been a challenge for our region for over twenty years. The trend for regional office consolidation since the 2008 Global Financial Crash, combined with the appetite for PDR, means space has not been recycled or refreshed in our biggest commercial centres. Kent has 6,284 unique office addresses with Energy Performance Certificates (EPC). 1 in 5 of those are recorded at the lowest level of sustainability with an F or G grade certificate. That is almost 1,200 offices that won't be able to be leased or sold in 2023 without some serious intervention, reducing supply even further.
We currently have enough office space for the historical levels of demand, but as Eric Morecambe may have once said "we have all the right offices, but not necessarily in the right places." While we have the quantity; I don't have to tell you it doesn't always tick all the right boxes.
We have around 20 top drawer office properties representing a little over 1 million square feet in Kent, largely clustered towards the West. At an average of 50k square feet, that isn't a lot to tempt the front or back office operations of large professional services employers.
We do have another 15 potential schemes across the whole region that could bring forward another 2 million square feet of quality office space. It is too obvious to simply say developers need a fair wind behind them from the planners, although that is true. No, to bring them forward and prove that big city offices are a thing of the past, developers need to see the current availability taken up. That means you helping us to convert those London enquiries into deals. It means more quality flexible office space coming forward and means investment in the space we do have in Kent to appeal to new audiences.
Simon Ryan is our Investment Director. He works with businesses and property developers to make Kent an even more appealing place to work and grow businesses. Click here for his contact details >>
Sign up for the latest news and updates from Locate in Kent