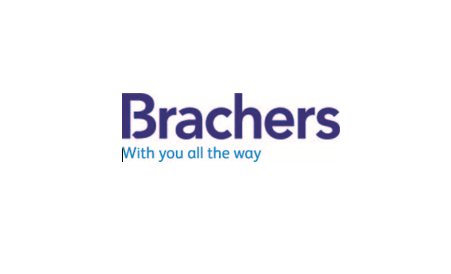 News
Brachers and Crowe reveal role on DGA Group cross-border
Brachers and Crowe UK have advised DGA Group on its successful acquisition by Australian head-quartered TSA Management, coming hard on the heels of DGA's acquisition of delay and planning consultancy Chronos in May 2023.
DGA is an international firm providing quantum and delay expert services and commercial and planning advisory support to the international construction industry in the UK, South Africa, Singapore and Australia. It is a perfect complement to TSA, a global, private equity backed project management and advisory firm with offices in the UK, Australia, New Zealand and Malaysia.
The deal with TSA ensures continued growth for the DGA Group benefitting clients and allowing it to offer a broader array of services on future projects. As part of a wider TSA group, DGA will have access to additional resources as well as new areas of expertise to offer clients.
Brachers' legal advisory team was led by James Bullock (Partner and Head of Corporate and Commercial) with support from corporate solicitors Kieron Cummins and Joe Burrows. The Crowe UK team included Simon Warne (Tax Partner) and Emma Reynolds (Tax Director) advising on tax, alongside Geert Struyven (Partner) and Lewis Clarke (Director) advising on Corporate Finance aspects.
David Gibson, DGA Group CEO, said:
"Thirty years ago (May 1993) I started DGA as a sole consultant with a plan to build a global dispute resolution consultancy. I am extremely proud of what is now the DGA Group that has grown under the stewardship of a great Board of Directors into a mature and successful business with over 60 staff internationally. The partnership with TSA is the next step in DGA's corporate journey and I, the Board of Directors and the staff are excited to see what opportunities this new venture will bring. The addition of DGA Group to TSA means we now have access to over 900 project experts globally and a broader array of services for our clients."
"We are grateful to the excellent work of our lawyers, Brachers LLP and our accountants, Crowe UK LLP, in advising the DGA Group on this cross-border deal."
James Bullock, Partner and Head of Corporate and Commercial at Brachers, said:
"David has devoted decades to growing a thriving construction consultancy and I'm excited to see DGA flourish as part of the global TSA group. It's been a pleasure to work with David and the DGA team, our friends at Crowe and law firms in Australia, South Africa and Singapore on this truly international and complex deal."
Geert Struyven, Partner at Crowe, added:
"I enjoyed working with our long standing client DGA and their excellent management team, which includes one of my ex colleagues, as well as their other advisors, legal firm Brachers. This was a truly cross-border transaction, with DGA having various overseas operations and international business TSA being headquartered in Australia."
Sign up for the latest news and updates from Locate in Kent