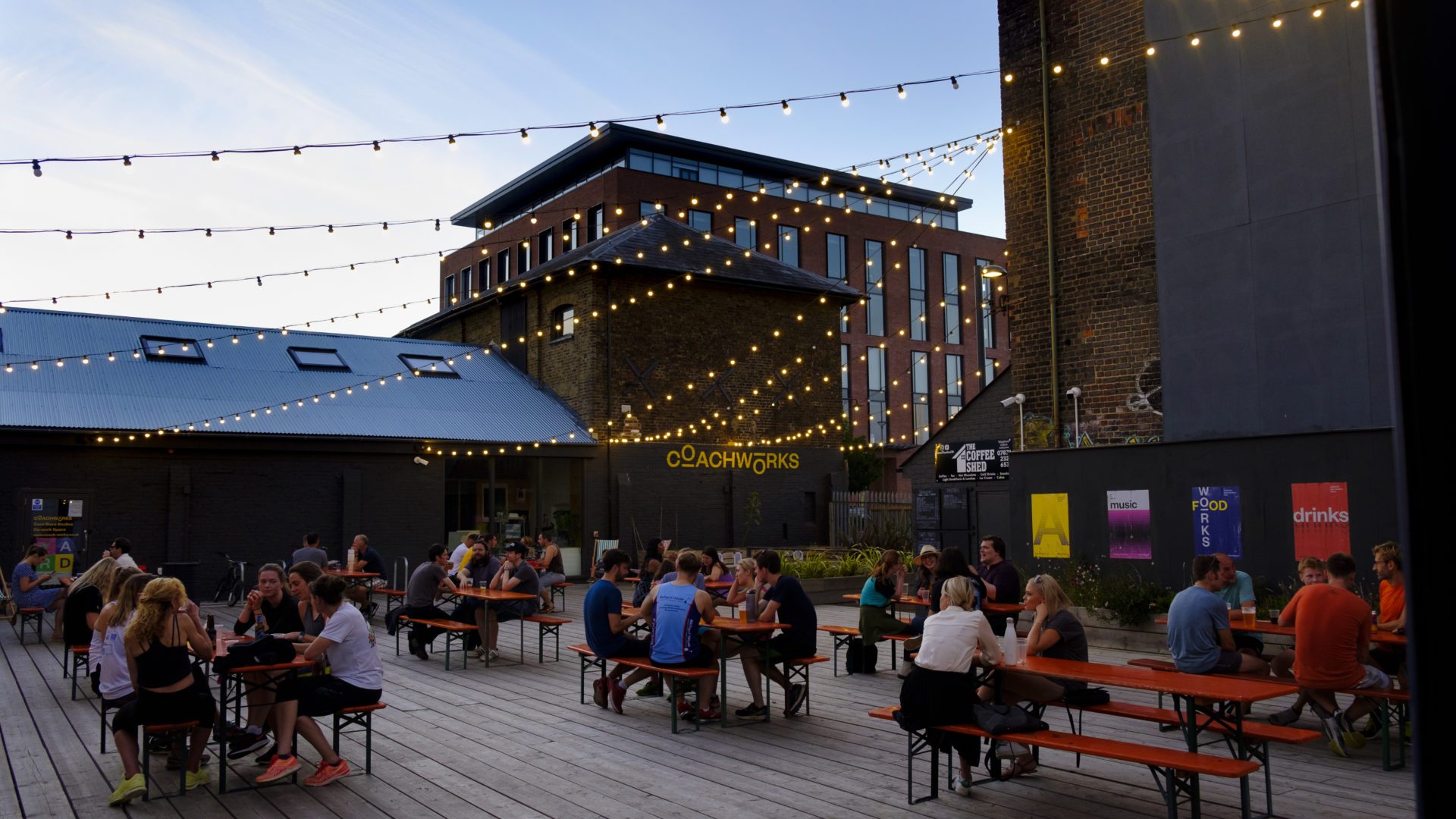 News
Co-working is here to stay in Kent according to new survey from Locate in Kent
Deserted tube stations and cancelled commutes prompted forecasts of a revolution in the way people work today and doom for the traditional 9-5 in the office.
New figures from inward investment agency, Locate in Kent and flexible workspace network, Kent Coworking Collective, released today provide a fascinating glimpse into how much this reflects reality as final restrictions are lifted and businesses plan once again for office life beyond the pandemic.
From February to June 2021, a sample of 20 flexible workspace providers in Kent and Medway received more than 1,100 enquiries from businesses looking for co-working space in the region.
The county has a flourishing network of co-working hubs, with more than 50 locations offering hot desks and other flexible office space. As of July 2021, there are a further 10 in the pipeline.
These establishments are reported to be experiencing waiting lists, with over 113 businesses still sourcing new flexible premises.
Gavin Cleary, CEO at Locate in Kent, said: "As restrictions lift, and people go back to the office, we continue to see demand for flexible workspace in Kent.
"Indeed, from the number of enquiries received via the Kent Coworking Collective and the continued strong interest in more modern ways of working, there's every indication that many of the trends we've seen during lockdown are here to stay in the mix."
According to the survey results, most co-working facilities are operating at over 60% occupancy for hot desks and 80% for private offices as of June 2021.
Gavin added: "The past year has not only seen people putting quality of life high on their agenda, seeing the time they get back from giving up the daily commute into London, but businesses are increasingly aware of the advantage of lower commercial property costs outside the capital.
"Kent, with its close proximity to London, is well placed to benefit from more hybrid working, with staff reducing their commuting days, and business owners opting for office space closer to where people are living in the county. Kent has the offer many businesses are looking for, and the signs are there that we will continue to see that grow."
Julia Olden, Co-Founder of Office Tribe, said: "Since reopening after lockdown, there has been a noticeable shift in demand for membership. A big upsurge in homeworkers looking for a space away from the home but also more commuters. As firms realise, they no longer need a permanent London presence; employees have been told they are not required to come in five days a week but still want a dedicated workspace away from the home. We are finding that our members are really celebrating this new way of life, but they want to have a bit of separation from home and work life.
"Co-working bridges the gap between commuting into a London office and being stuck at the kitchen table. They get a dedicated workspace in the centre of town with a sense of community, but are also still walking distance to home and the school run – it's a win/win. Our hotdesking flexi options have become very popular, so much so that we opened our second Tunbridge Wells office in May and there are already plans for a third!'
Lisa Highton, Manager of The Workshop, said: "We have a lot to offer at The Workshop in Folkestone. Demand for space has increased in recent months from people relocating and making changes to their work arrangements after many months at home.  We are pleased to offer a range of workspaces to a diverse group of people, from writers to construction managers, marketing creatives to solicitors, recruiters to financial planners.  It is inspiring to work alongside them, and I enjoy nothing more than seeing them come together to work on projects and helping to encourage this through peer-to-peer events.
"The Workshop is a place of collaboration whilst providing the opportunity for focused down time.  Being on the coast, our outside terrace provides a safe space to soak up the sunshine and take a break in the fresh air.  We often hold net-walking breaks taking in the sunny sands along the Harbour Arm or along the beach boardwalk."
Lucy Patridge, Operations Manager at The Coachworks Ashford, said: "The Coachworks has become a real hub for smaller, independent businesses who have a creative flair. Post-lockdown we are seeing new tenants move in and old ones starting to utilise their office space. We are swamped with enquiries from businesses looking for space, and we are trying to accommodate as many of these as possible. It's great to see so much cohesion between tenants too, with joint projects starting and lots of 'water cooler' moments between them as the restrictions have lifted.'
To find out more about co-working space in Kent and Medway, including the ability to search for available space, visit: www.locateinkent.com
Sign up for the latest news and updates from Locate in Kent