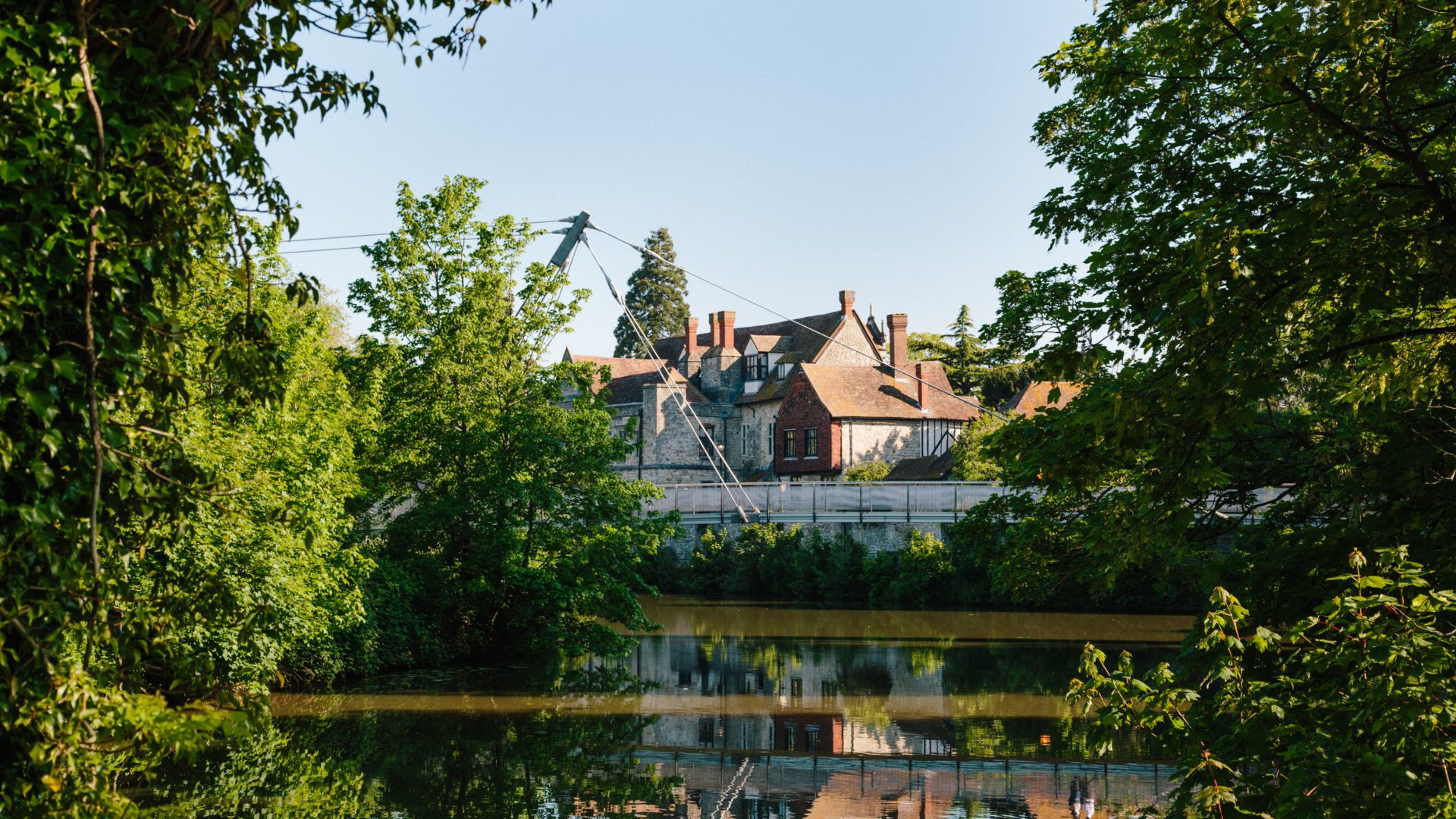 News
County Town visitor numbers on the rise
Research figures published today – Tuesday 13 December, show that visitors are on the rise and returning to Maidstone – the County Town of Kent.
Visit Maidstone is delighted at the visitor numbers which saw an increase in 2021 of 57% from 2020 which in part were a result of the many festivals, concerts and events held across the borough.
Tourism and the hospitality sector were severely hit during the Covid-19 pandemic but these latest figures provide the first look at the rebuild and recovery of the tourism economy in Maidstone which has increased above the national average.
Visit Kent's latest Economic Impact Model for 2021 shows promising signs of early recovery for Maidstone's tourism industry, showing the value of the visitor economy to the town has increased to £202 million, with 3.3 million combined day and overnight trips being undertaken in the area in 2021.
Whilst the tourism and hospitality picture remained challenging throughout the region in 2021 due to Covid, these latest findings show that Maidstone's visitor economy performed above the national average across several areas; the overall results show that the borough benefitted from extremely high levels of domestic tourism spending – against a nationally projected 64% growth on 2020, Maidstone's domestic overnight tourism spend increased by 95% on 2020, generating £36.7 million in 2021.
Maidstone Borough Council Lead Cabinet Member for Leisure and Arts – Cllr Claudine Russell said: "This is great to see so many people coming back to Maidstone and enjoying the history, culture and events the County Town has to offer.
"There is no doubt that the past couple of years have been so difficult for the tourism and hospitality sectors which were hit hard during the pandemic. Clearly people do want to visit and are returning to Maidstone as we can see from the figures that the borough is above the national average.
"The Council works hard to hold events, concerts and host a variety of festivals for our everyone to enjoy and we are incredibly proud of everything we have to offer to our residents and visitors here in Maidstone."
Using the industry-respected Cambridge Economic Impact Model, the study measured the volume and value of tourism within the county in 2021, and the effect of visits and visitor expenditure on the local economy throughout this tumultuous period.
The number of total tourism jobs across the district also increased by 14% between 2020 to 2021 to 4,687 and accounting for 6% of total employment in Maidstone last year, despite the Government furlough scheme finishing in September 2021.
For more information about Maidstone, please visit: www.visitmaidstone.com
To access the full Maidstone Tourism Economic Impact Study 2021 report, along with a selection of district-specific reports, please visit:
https://www.visitkentbusiness.co.uk/insights-and-resources/kent-cambridge-economic-impact-model/
Sign up for the latest news and updates from Locate in Kent