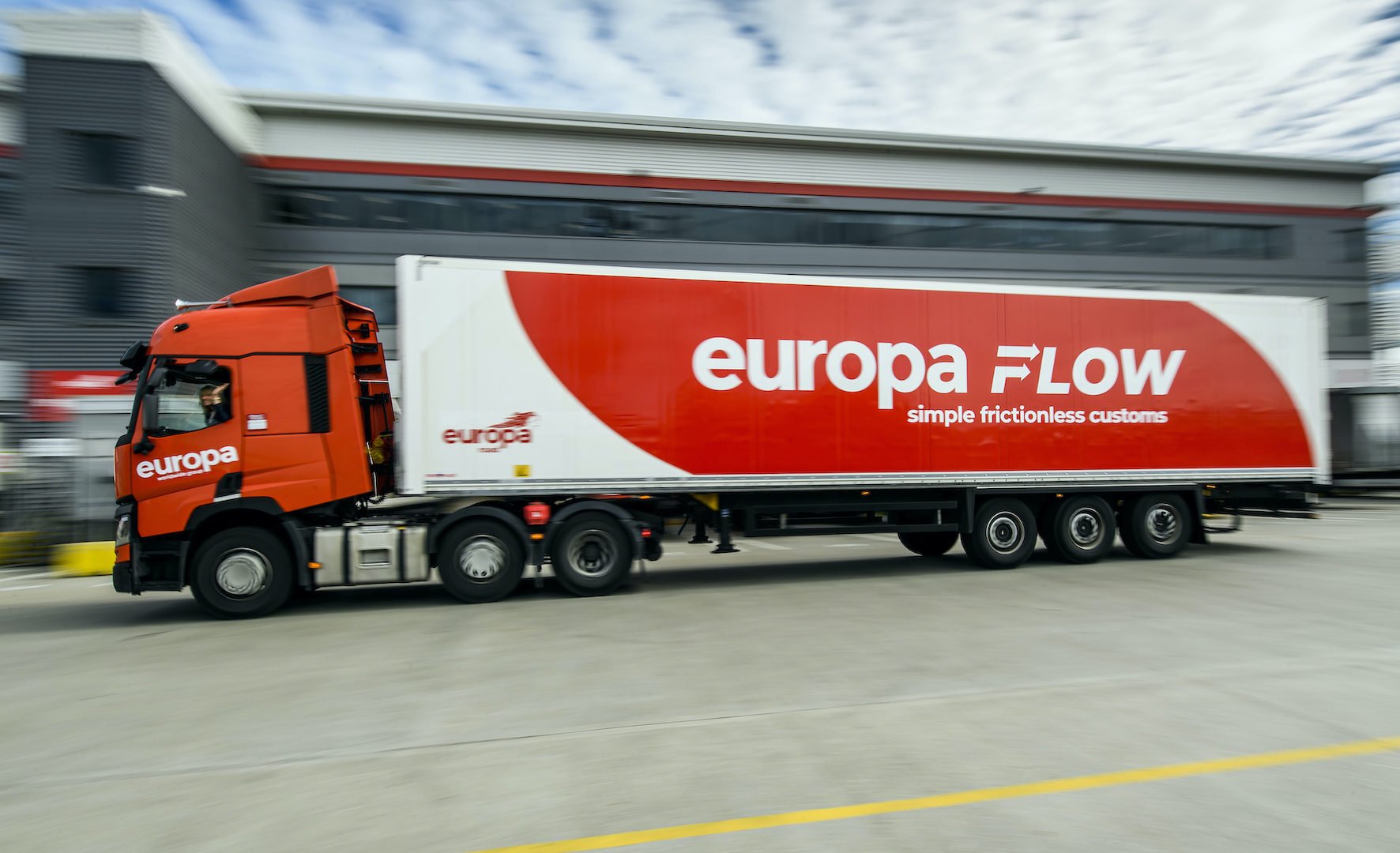 News
Europa Road Invests in Team Expansion to Support New Customs Product
The industry leading European road freight team at Europa Road continues to showcase its dedication to supporting customers post Brexit, investing in a new Customs team, created to support its newly launched product, Europa FLOW.
Part of pioneering logistics provider, Europa Worldwide Group, which has its headquarters in Dartford, Europa Road's innovative new product delivers a simple and effective customs process, designed to preserve transit times and the flow of goods between the UK and Europe after the transition period comes to an end on 31st December.
To support its new offering, Europa has appointed a National Branch Customs Compliance Manager, John Farnfield, along with 12 Customs Branch Supervisors, who will be placed within its network of branches across the UK.
John Farnfield and his team will drive the highest standards of compliance required for the new customs process, with John reporting into Lieven Hendrickx, who was recently announced as Europa Road's Head of Customs. The new customs focused roles build on Europa's expanding operational team in Dartford and on the continent.
The new Custom Team appointments are the latest in a series of investments Europa has made since the EU referendum to ensure the business and its customers are ready. Last year, Europa invested over £2m in its Dartford transit warehouse to increase racking capacity by 75 per cent, as well as supporting customers through dedicated Brexit workshops across the UK.
In addition, last month Europa Road hosted a practical, Brexit Preparation Webinar, to help prepare businesses involved in import or export, for the upcoming changes to the customs process post transition period.
Dionne Redpath, Sales and Branch Network Director for Europa Road, comments: ' Deal or no deal, we have to be prepared. The decision to further expand our Europa Road team, with the appointment of a National Customs Compliance Manager and Customs Supervisors, means that both Europa and our customers will be in the strongest position possible for the changes on 1 January 2021.
"We've placed enormous focus on ensuring every member of the Europa Road branch team has been trained and upskilled to understand our new processes. By introducing a team of supervisors, operating within rigorous compliance infrastructure, it adds a further layer of skill and expertise, strengthening our customs capabilities generally. The response we've had from customers has been fantastic."
Europa Road's network trunk into Europa's Dartford 1Hub, where freight connects with daily, direct services to 30 continental hubs, transporting over 45,000 consignments per month with over 2,000 collections and deliveries every day.
Europa Worldwide Group has six divisions – Europa Road, Europa Air & Sea, Europa Showfreight, Europa Warehouse, Europa Contact Centre and Continental Cargo Carriers and has featured in The Sunday Times Top Track 250 for last three. Europa recently revealed its results for year-ending 31st December 2019, showing another 16.5% growth with a record turnover of £205million.
Sign up for the latest news and updates from Locate in Kent