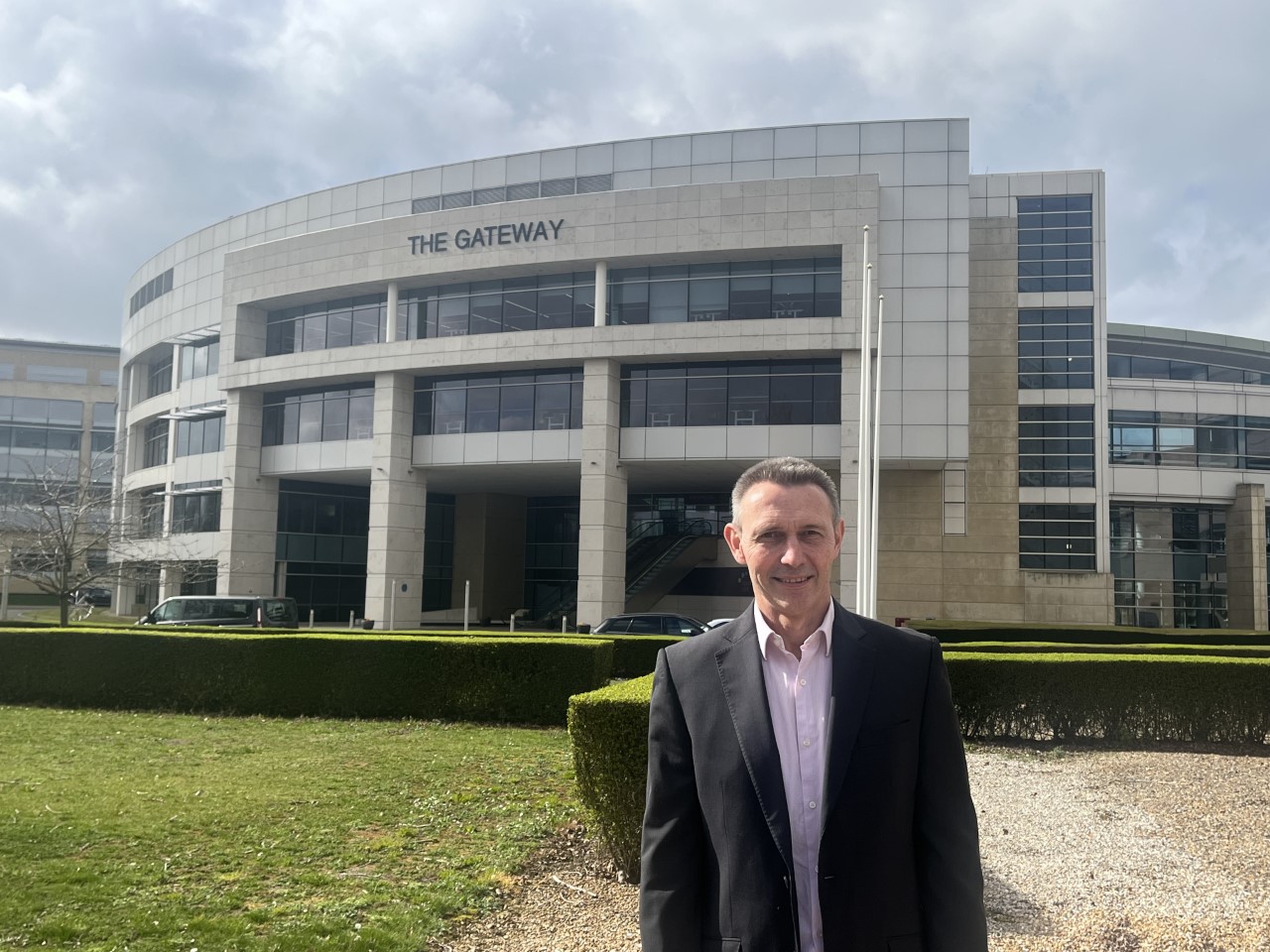 News
Financial director boomerangs back to Kent
Following 25 years overseas working for multinational companies and Big 4 accounting firms, Graham Cook has returned to Kent to take up the position of Finance Director at Discovery Park, near Sandwich.
Graham grew up in Canterbury but after working in London for several years, he moved to Australia where he spent 21 years in various senior roles at Ernst & Young, now EY; Aristocratic Leisure Ltd, an Australian listed global gaming and technology company; and Fuji Xerox Australia which is part of the FujiFilm Global Group. Graham, along with his wife and teenage daughter, moved to Auckland in 2018 to become the Chief Financial Officer and Director for FUJIFILM Business Innovation New Zealand.
Commenting on his appointment at the science and innovation park, Graham said: "The way Discovery Park has grown in recent years and is continuing to further invest is impressive, not only bringing in local life science companies and other businesses but also attracting talent from London and beyond.
"The organisation's values align with my own – focused on people and a community spirit, there is an inspirational values-based leadership, a focus on customer quality and a mindset of continuous improvement and consideration for the environment.  I'm looking forward to bringing my experience to the role, and teaming up with, supporting and challenging the senior leadership team to help Discovery Park meet its strategic goals."
Mayer Schreiber, CEO of Discovery Park, said: "We're very pleased to be able to attract someone with such extensive experience and I'm looking forward to working with Graham as we continue to work towards our ambition of becoming a world-leading science park in the next five years. Discovery Park is all about collaboration and learning from each other – something our tenants will testify to – so I can't wait to see what we can gain from Graham's insight ."
Graham also spent 16 years volunteering for the State Emergency Service in Australia, including as an Emergency Team Leader and Deputy Controller, followed by two years volunteering for the New Zealand Civil Defence (First Responders).
He and his family are now living in his childhood home in Canterbury, a short commute from Sandwich. Graham explained: "When the pandemic hit, New Zealand had extremely tight restrictions and it became very difficult, if not impossible, to visit family – including my wife's elderly parents. We still had family in the UK so it seemed like a good time to return when we were able to.  Seeking a role in London was an option but there was no need – Discovery Park has everything I was looking for."
Sign up for the latest news and updates from Locate in Kent