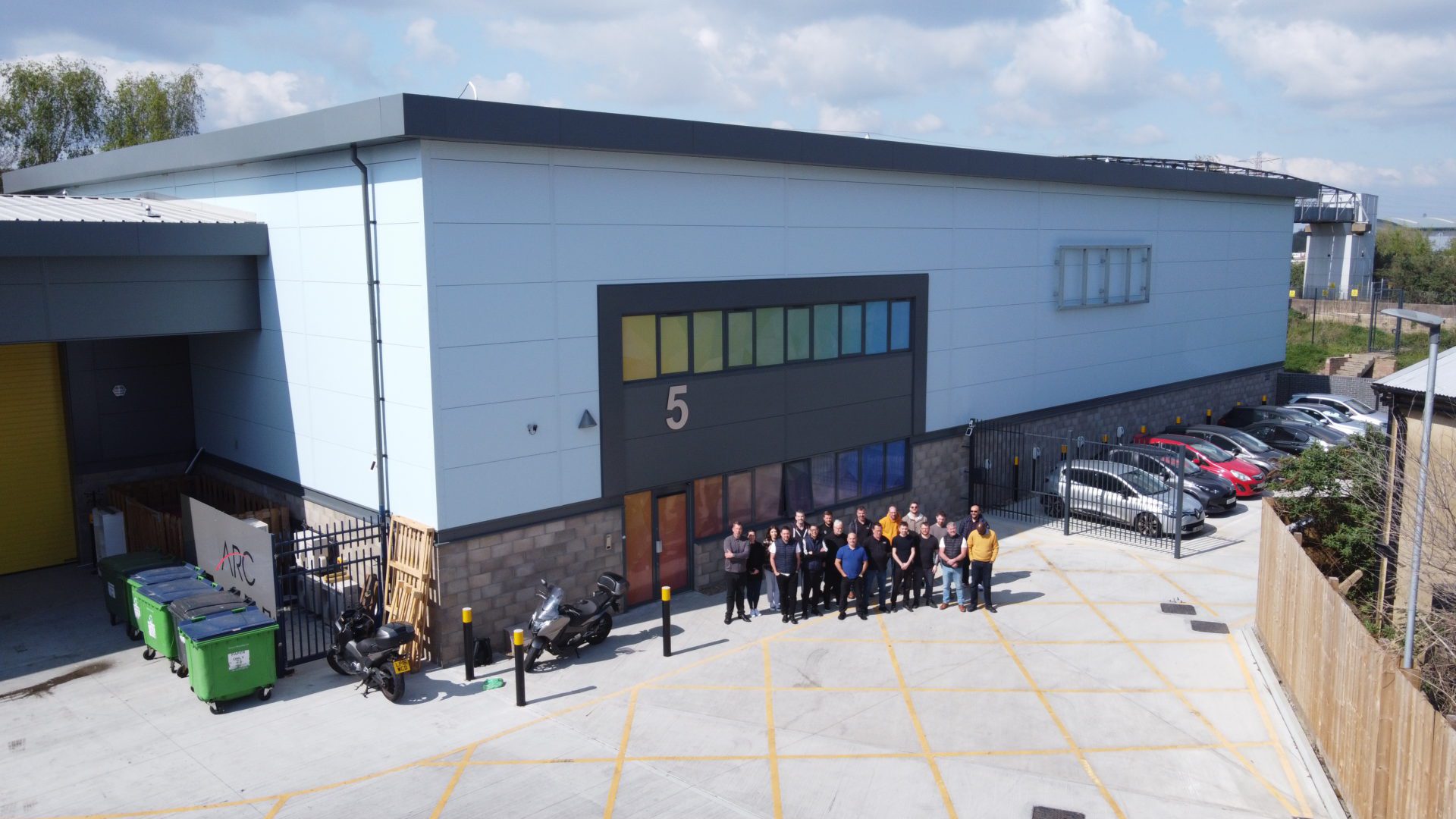 News
Global Digital Print group drives business change with relocation to Kent
ARC-UK Technologies, the leading provider of digital print and document imaging, has moved its UK headquarters from London to a multi-million-pound state-of-the art facility in Dartford, Kent to accommodate rapid growth.
The company, the UK arm of global print giant ARC Document Solutions, will become one of the first print businesses in Kent to work towards being carbon-neutral with the newly built 30,000 sq ft facility, helping to kickstart Kent County Council's plans to be carbon neutral by 2050. Placing a high emphasis on work life balance and wellbeing for employees, investment includes a leisure floor for customers and employees with interactive screens, a golf simulator, a bowling game and refreshments area. The facilities will be used for staff and client team building, relaxation and creative thinking.
ARC-UK Technologies, which employs 60 people in the UK, is looking to support the local community by adding an additional 12 local staff by the end of the calendar year. The recruitment drive will help cater for the new printing equipment that has been installed.
Darren Moorhouse, Head of Sales UK & Europe for ARC UK-Technologies, said: "We believe strongly in helping our environment and investing in our staff's wellbeing. The new facility sets a precedent for the industry as we become one of the first printing companies to work towards being carbon neutral.  Not only does it cater for our highly skilled and talented people but has the space to accommodate our planned growth as we look to recruit people locally."
Moorhouse added: "We are unlike most print businesses in that we also offer scanning and archival services that can then be used with our own proprietary technology products, such as our ARC facilities software which helps people to run their facilities more efficiently. The amalgamation of digital printing services and document technology products has made us unusual and has brought about a steady increase in business especially with people needing to digitise their documentation post-pandemic. We like to be pioneers, not just in business but when it comes to making changes and improving our local community."
The company will be holding an official launch this Friday 29th April, with client's coming from all over the UK, including Somerset, Surrey, Essex and Berkshire. Official opening will take place at 2pm with the Mayor of Dartford, Councillor Rosanna Currans, and Councillor Jeremy A Kite MBE.
ARC-UK Technologies is part of New York listed ARC Document Solutions, which provides digital printing and document-related services to more than 90,000 customers worldwide and operates in more than 140 locations.
Sign up for the latest news and updates from Locate in Kent