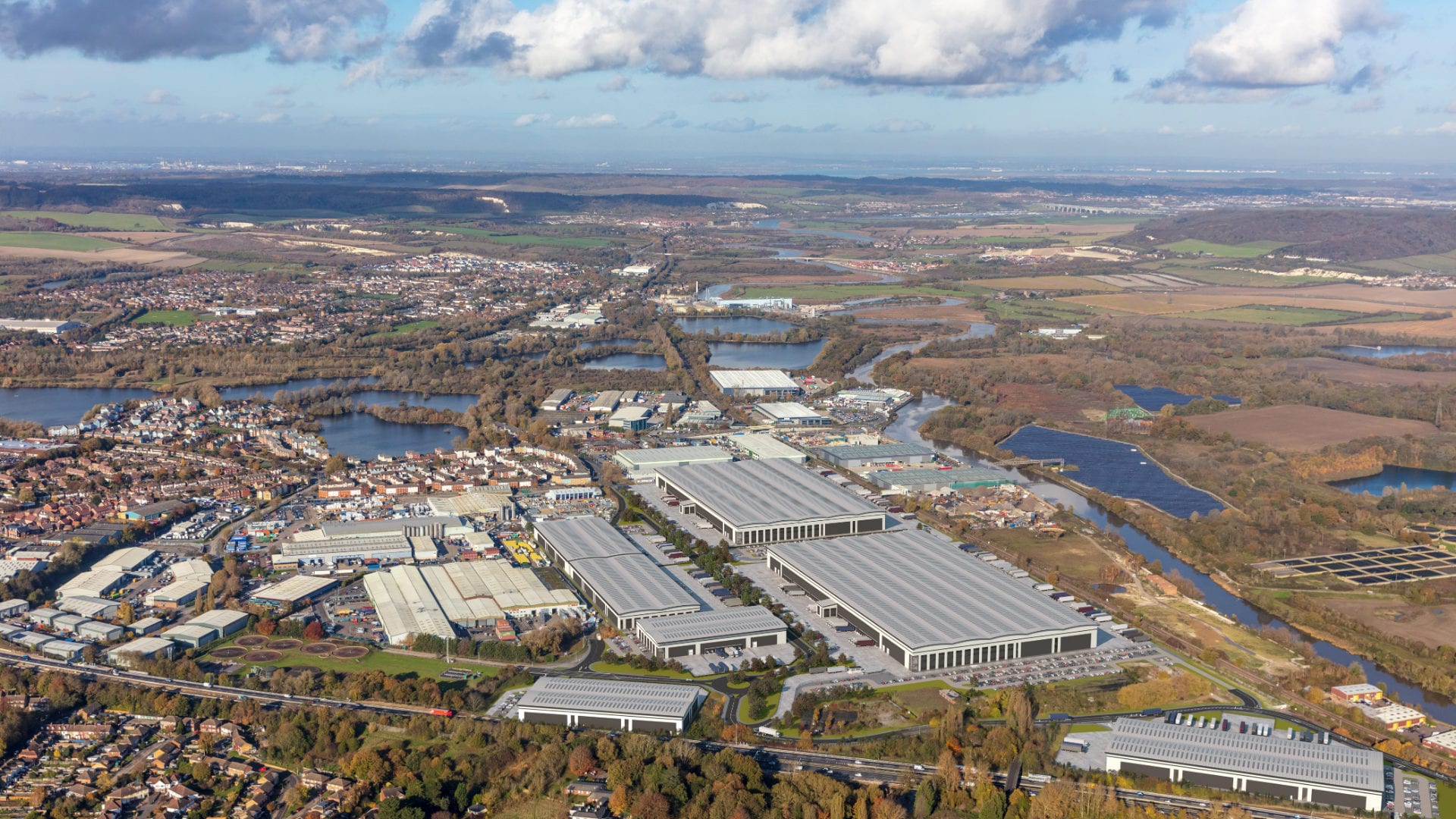 News
Green light for 3,000 new jobs at Aylesford
Three thousand jobs are on their way to Kent after planning permission was granted for a £180m investment in a warehousing and distribution facility by Panattoni, Europe's largest logistics developer.
Tonbridge & Malling Borough Council has approved plans for the redevelopment of the former Aylesford Newsprint site next to the River Medway, which has stood vacant since 2015.
Detailed planning permission has been granted for the first two units and proposed new link road, with outline permission given for up to 177,000m2 of high quality sustainable industrial development, with access, parking, landscaping and site remediation. 
Work is expected to get under way this spring on delivering the new road plus first two units, with the final design of the remaining space to be determined by the needs of the tenants. 
Anthony Watkins, Development Director at Panattoni, said: "Aylesford will be our flagship development in the UK and we are committed to being a good neighbour to the local community and environment, and strengthening the local economy. 
"Since announcing our proposals at Panattoni Park Aylesford we have received very strong levels of interest at this stage in the project from potential tenants to take space here in Kent."
Panattoni's first priority will be constructing a £7m public link road to connect Station Road and Bellingham Way, at the same time as building the first two commercial buildings on the site. This new road will restrict HGVs from entering Aylesford village from the site and reduce congestion between Junctions 4 and 5 of the M20.
Prior to the planning committee, Panattoni's proposals received widespread support from the local community, businesses and local authorities.
Nicolas Heslop, Leader of Tonbridge & Malling Borough Council, said: "This is a massive vote of confidence in our area and we can now look forward to breaking ground on this exciting development. 
"In the coming months we will be working with Panattoni to ensure this development delivers the maximum benefit to our borough and residents in terms of jobs, investment and the local transport network." 
Following consultation with the local community during the planning process, Panattoni brought forward plans that will improve the local transport network, including connecting the site to Aylesford village by foot and cycle paths. As part of the planning application, Panattoni will deliver a legally binding £12m programme of sustainable transport measures alongside a package of environmental benefits.
A new local bus service, funded by Panattoni for five years, will connect the development every 30 minutes to New Hythe, Aylesford and Maidstone. The company will also support the refurbishment of nearby Aylesford and New Hythe railway stations.      
Anthony Watkins added: "As developers of the whole 90 acre site and with our longstanding relationships with the world's leading logistics and distribution companies, we will be able to secure long-term tenants and employment opportunities for the local community. 
"On a personal note I would like to thank the community of Tonbridge & Malling and Kent for welcoming Panattoni to the county, and we look forward to becoming an integral part of the local economy." 
During the three year construction programme, Panattoni estimates that 460 people will be employed on-site and a further 450 jobs will be supported off-site.  
When fully occupied in 2024, Panattoni Park Aylesford will be home to logistics and distribution businesses employing 3,000 people, with a further 2,560 jobs supported in the local supply chain, adding £162m to the Kent economy every year.
All the buildings will incorporate energy saving materials and technologies. The development will also deliver a 10% net gain to the site's local biodiversity, as well as off-site environmental improvements delivered in partnership with Kent Wildlife Trust.
The planning decision has been welcomed by Gavin Cleary, Chief Executive of Locate in Kent added: "Selecting the former Aylesford Newsprint site to invest £180 million, Panattoni has made a bold statement on Kent's strategic importance for making and moving goods.  
"Panattoni's brand, its reputation, and the site's appeal will put Kent on the map for some of the world's leading companies and will lead to £140 million of annual value in our region's economy."
Information on the redevelopment of the Aylesford Newsprint site can be found at www.PanattoniParkAylesford.co.uk. 
Sign up for the latest news and updates from Locate in Kent