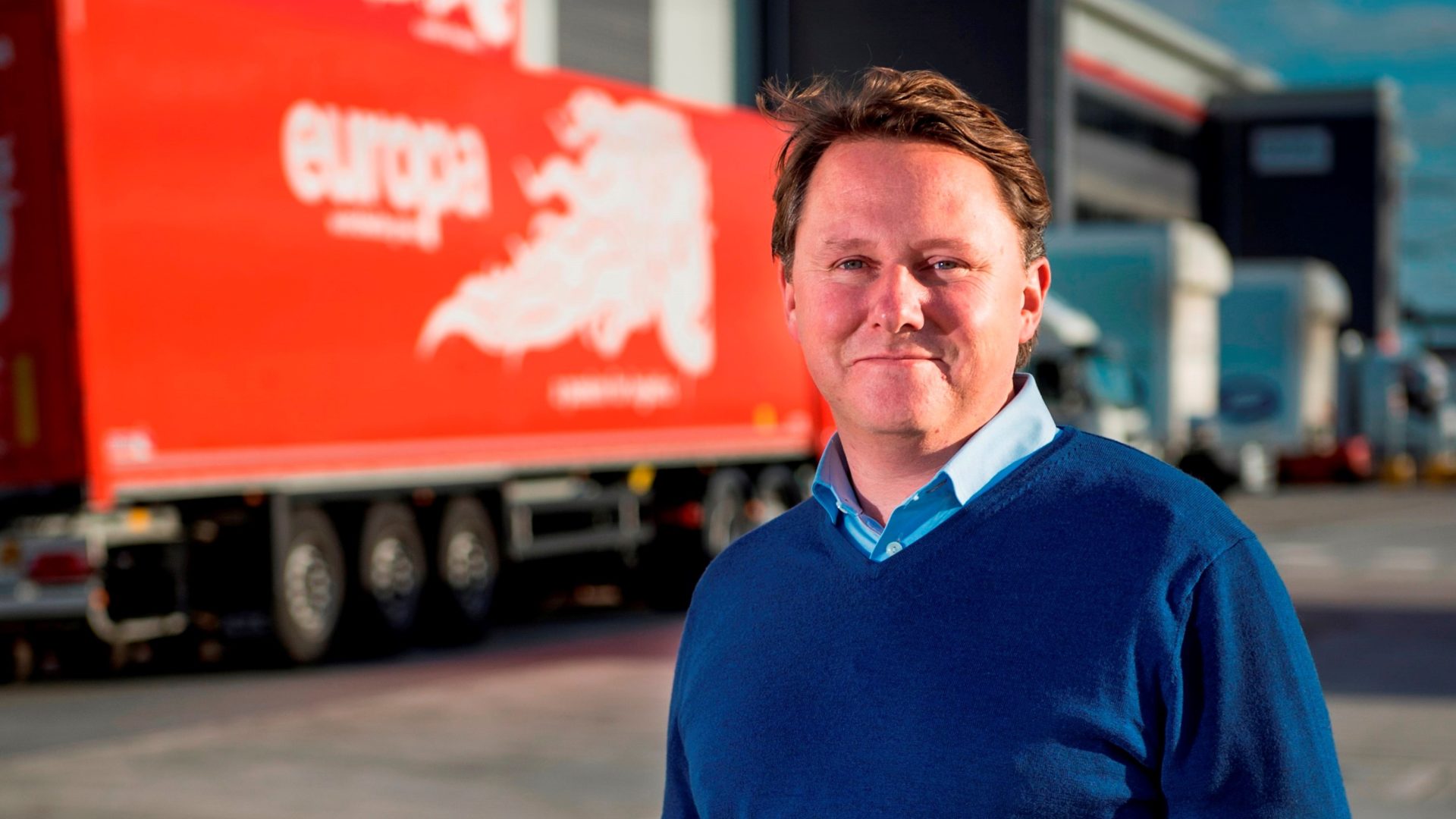 News
January was tough, but Europa Flow is now performing
Europa's Managing Director Andrew Baxter says that whilst the first few weeks of Brexit have been incredibly tough, its Europa Flow product is now delivering faster transit times and more reliability than competitor DAP products.
Europa Road is the European road freight division of pioneering logistics operator Europa Worldwide Group, which has its headquarters based in Shield Road, Dartford, Kent. Europa invested more than £5m preparing for Brexit, including the launch of a dedicated customs product Europa Flow.
It was designed to ease the flow of goods between the UK and Europe after the end of the Brexit transition period.
Europa Flow was launched on the 1st January this year after 12 months development, designed to facilitate exports to the EU on DDP terms – removing the hassle for EU importers, by negating their need to appoint a customs broker or pay import duties, whilst zero rating the import VAT.
 (Under DDP the seller takes total responsibility for the export and import formalities, transport, duties and taxes – meaning that the buyer doesn't need to worry about managing any of those things.  This removes barriers to trade – making it just as easy for the EU customer to buy from the UK exporter as before Brexit.)
Operating the UK's largest European groupage hub. Europa Road's network of 13 UK branches trunk into Europa's Dartford 1Hub, from where freight connects with daily, direct services to 30 continental hubs. Each month Europa transports over 45,000 consignments through its road network, making over 2,000 collections and deliveries every day.
Now after nearly two months since the end of the Brexit transition period Andrew Baxter Managing Director of Europa Worldwide Group shares his business's experiences.
"Whilst the implementation of this new product was more difficult that we expected, and whilst it was a very challenging first six weeks. The product is now working very effectively. Right now export consignments are being delayed in our hub by around 24 hours whilst anticipated declarations are submitted, but beyond that they are more or less moving as normal. We will be working over the next two to three weeks to remove the delays all together." Andrew comments.
Europa invested heavily in order to be ready for Brexit. These preparations included £2m investment in its Dartford transit warehouse to increase racking capacity by 75 per cent and a further £3m on consultants, IT, recruitment and training.
The business supported customers through dedicated Brexit workshops across the UK in 2019 and then online in 2020 to help them understand the new requirements.  Europa also employed a Brexit team of 60 customs specialists in order to facilitate the changes.
To deliver the Brexit service Europa created a strategically located customs brokerage business known as 'Frictionless Trade Services' with facilities in Calais, France as well as Oostende in Belgium.  In addition to the UK team in Dartford.  These operations have managed export and import declarations and all of the associated work required to facilitate the flow of goods.
Andrew continues "Despite all of our very significant preparations the reality is that we struggled to process the volume of EU import clearances that we needed to do. This created a backlog of shipments and some quite serious delays to transit times. However, I am pleased to say that that backlog is now cleared.
"The issues we faced were so multifaceted they were very hard to predict in advance. Customer errors, our staff errors, our IT errors, IT supplier errors, shipping line errors, UK, FR and BE customs errors, etc, etc. Nearly every shipment was being snagged by something. Frankly, it was pretty horrendous, but due to our team who have worked incredibly long hours, and by working closely with customers and suppliers we have now broken the back of these issues.
"Our customers have been hugely supportive, and we want to thank all of them, and we appreciate it has been very challenging for everyone involved.
"Since January, my team have worked extremely hard to get and keep goods moving, every member of staff has worked their socks off and I'm really proud of their dedication. The team have been working tirelessly, 24 /7 for many weeks to get customers' goods moving, they have been absolutely amazing – including IT, operations, warehouse, all of our branch teams and of course customs – everyone."
Andrew added "For a period, we also struggled with space issues in our hub, but again, I am pleased to say these issues are now behind us."
"We've learned a lot of hard lessons very quickly – allowing us to work with customers to share learnings about what works, what doesn't, the need for totally accurate documents including preference statements, invoices, certificates of conformity, ingredients lists, etc.  In the last six weeks our own processes have evolved to adapt to those learnings and to ensure the compliant movement of shipments within the new customs environment."
Europa Road's volumes are now back up to last years' level and it predicts figures to exceed 2020 over the coming weeks.
Andrew concluded "It's been really tough, but it is now working. I firmly believe that by developing the Europa Flow product we now have the quickest and most reliable service in the market."
Sign up for the latest news and updates from Locate in Kent