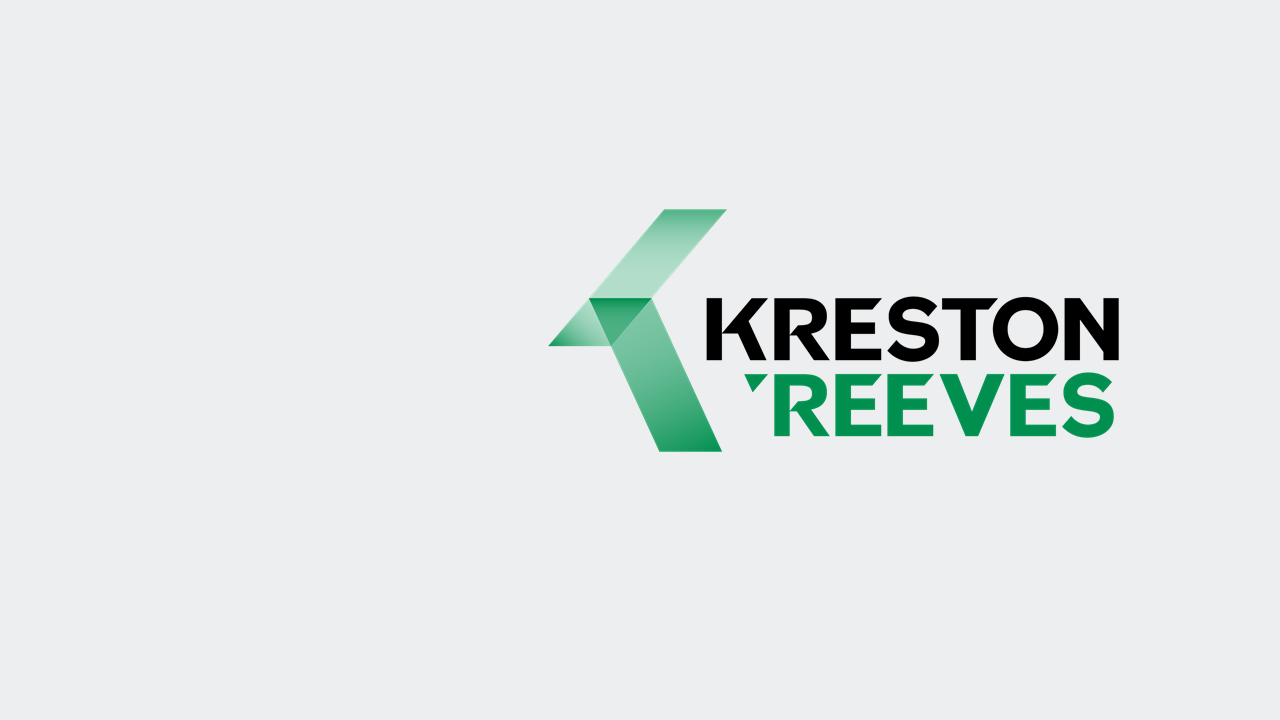 News
Kreston Reeves takes top business award at the Canterbury Climate Action Awards
Accountants, business and wealth advisers Kreston Reeves has won a top award for its commitment to becoming carbon neutral at the Canterbury Climate Action Awards.
The firm won the Climate Action Award in the Business category. The award was given following the firm's commitment to meeting UN Sustainability Goals, offsetting 1,616 tonnes of carbon in 2021, and its efforts to reduce its carbon footprint.
The awards wrap up the annual Canterbury Climate Festival (24-25 September 2022) that explores and offers advice and guidance to businesses, families and households on how they can help tackle the climate emergency.
Dan Firmager, Audit Assistant Manager and climate action co-lead at Kreston Reeves, said: "Kreston Reeves is committed to living by its purpose of guiding clients, colleagues and communities to a brighter future. A key part of that purpose was an extensive programme of activities to become a carbon neutral business by the end of 2021. That target was achieved, and we are thrilled to have this recognised in these Canterbury Climate Action Awards."
"Becoming a carbon neutral business is just the first step on our journey. We are now exploring what a net zero commitment would look like and how the firm can reduce its carbon emissions by 90% over the next 25 years."
Kreston Reeves continues to undertake extensive measures to maintain its carbon neutrality and to further reduce its carbon footprint. These include:
Independently verifying carbon emissions with sustainability consultants Anthesis and purchasing carbon credits via respected offsetting platform Ecologi.
Achieving zero waste to landfill.
Investing in IT infrastructure to reduce unnecessary travel between offices.
Purchasing policies that prioritise recycled and biodegradable stationery and marketing materials.
A wholesale shift to renewable energy suppliers.
A commitment to remove single-use plastics.
Working with suppliers to reduce carbon footprint.
And exploring a legal requirement to continue to meet these targets through B Corp status.
Andrew Griggs, Senior Partner at Kreston Reeves, said: "Our commitment to the environment and society is one that we take very seriously. It is embedded in our purpose, our vision and everything we do.
"In 2021, to mark our 200th anniversary, the firm pledged to plant a tree for every client, every year. Our 2021 and 2022 trees have now been planted.
"This is just one of many measures that the firm has embraced as part of our vision to make a difference and lead the way as a sustainable and socially focused adviser. It is encouraging to see our efforts recognised in these awards."
Kreston Reeves is a corporate partner of the Canterbury Climate Action Partnership, organisers of the awards and festival.
To learn more about the measures Kreston Reeves is taking, visit https://www.krestonreeves.com/about/corporate-social-responsibility/.
Sign up for the latest news and updates from Locate in Kent