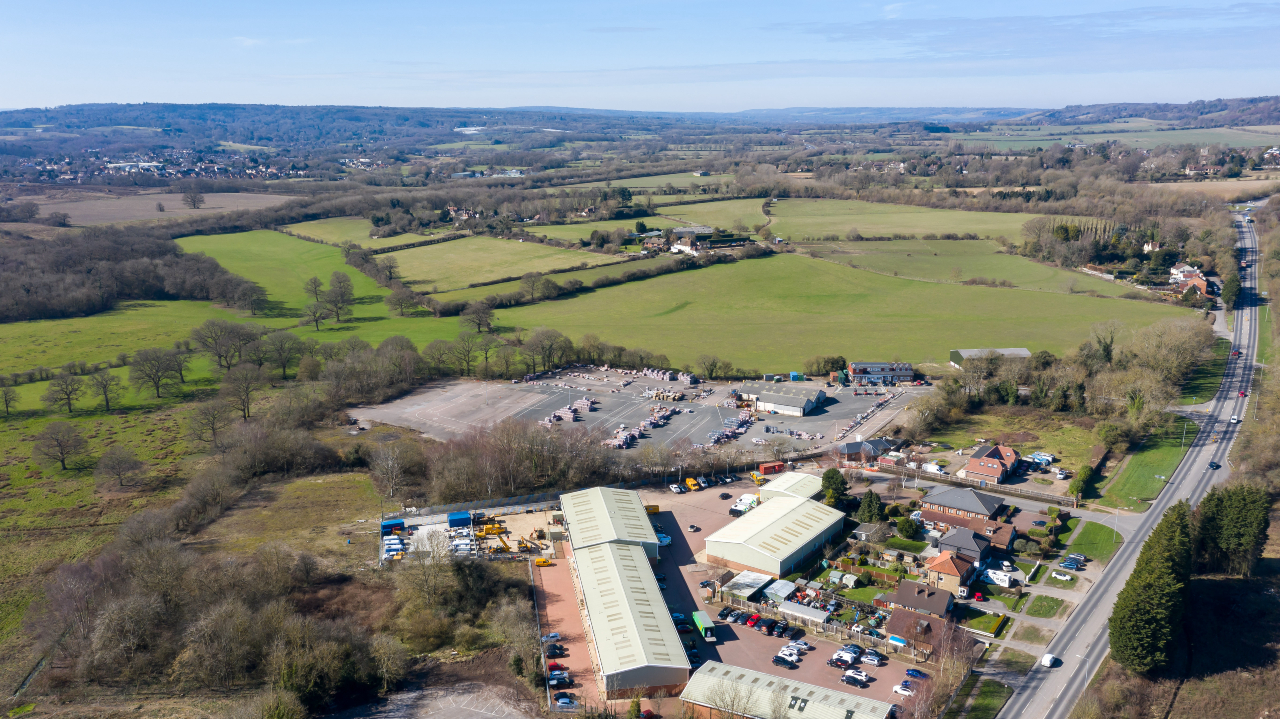 News
Redevelopment of Marley Tiles site proposed
Proposals that would create 250 jobs and retain a longstanding employer in the borough by redeveloping the Marley Tiles site near Wrotham, have been unveiled to the public.
The site on the A20/London Road, offers easy access to the M26 and M20, and would be home to a high-quality facility for leading parcel delivery company DPD. It would be created by Panattoni, the world's largest privately-owned industrial developer.
Redeveloping the existing site would create a DPD parcel delivery facility to support online and high street retailers by delivering their customers' purchases to their doors. The centre would also manage collections from this part of the South East for onward distribution to customers.
Panattoni is the company behind the successful £180m investment in Panattoni Park Aylesford, creating 3,000 logistics and distribution jobs on the former 90-acre Aylesford Newsprint site close to junction 4 of the M20.
Tony Watkins, Development Director for Panattoni, said: "This is one of those exciting win-win projects. It is a brownfield site in the Green Belt that can be put to more efficient use while also generating local environmental benefits in terms of its biodiversity.
"The project includes the delivery of a modern new home for Marley Tiles and helps keep its existing jobs here in the borough, thanks to our nearby development at Aylesford."
DPD has agreed a long-term lease for a purpose-built 58,000ft2 facility on the eight-acre site, subject to planning permission. In addition to creating and retaining the equivalent of 250 full-time jobs, the site would also support a further 325 jobs in the distribution supply chain, and 429 direct and indirect construction jobs during the 10-month build programme.
Marley Tiles, the site's current occupier, has also announced it has signed a long-term lease with Panattoni to relocate its Wrotham operations and team of eight employees to Panattoni Park Aylesford, with plans to expand its Kent workforce.
Tony Watkins added: "The site has been used for manufacturing and distribution since the 1950s and today it offers a perfect location for state-of-the-art logistics, while also generating significant local employment.
"It has been designed to minimise its visual impact and incorporate the latest environmental technologies, such as solar pv panels and EV car charging, to create a high performing, environmentally efficient building for DPD."
DPD is certified to the internationally recognised environmental management standard, ISO14001. Thanks to measures to prevent and minimise pollution, DPD is reducing the impact of its vehicle fleet by cutting CO2 emissions and moving to an all-electric fleet, plus monitoring progress and managing energy consumption through efficient use of resources. At Wrotham, the proposals also include installation of LED lighting and solar PV, with reusable materials utilised wherever possible.
The Wrotham project team has created www.panattoni-wrotham.co.uk and will host a public exhibition on the DPD proposals for the local community. This will be held on Tuesday 26 July between 2pm and 7.30pm at Wrotham Village Hall, High Street, Wrotham. The public consultation will run until Tuesday 9 August.
Sign up for the latest news and updates from Locate in Kent