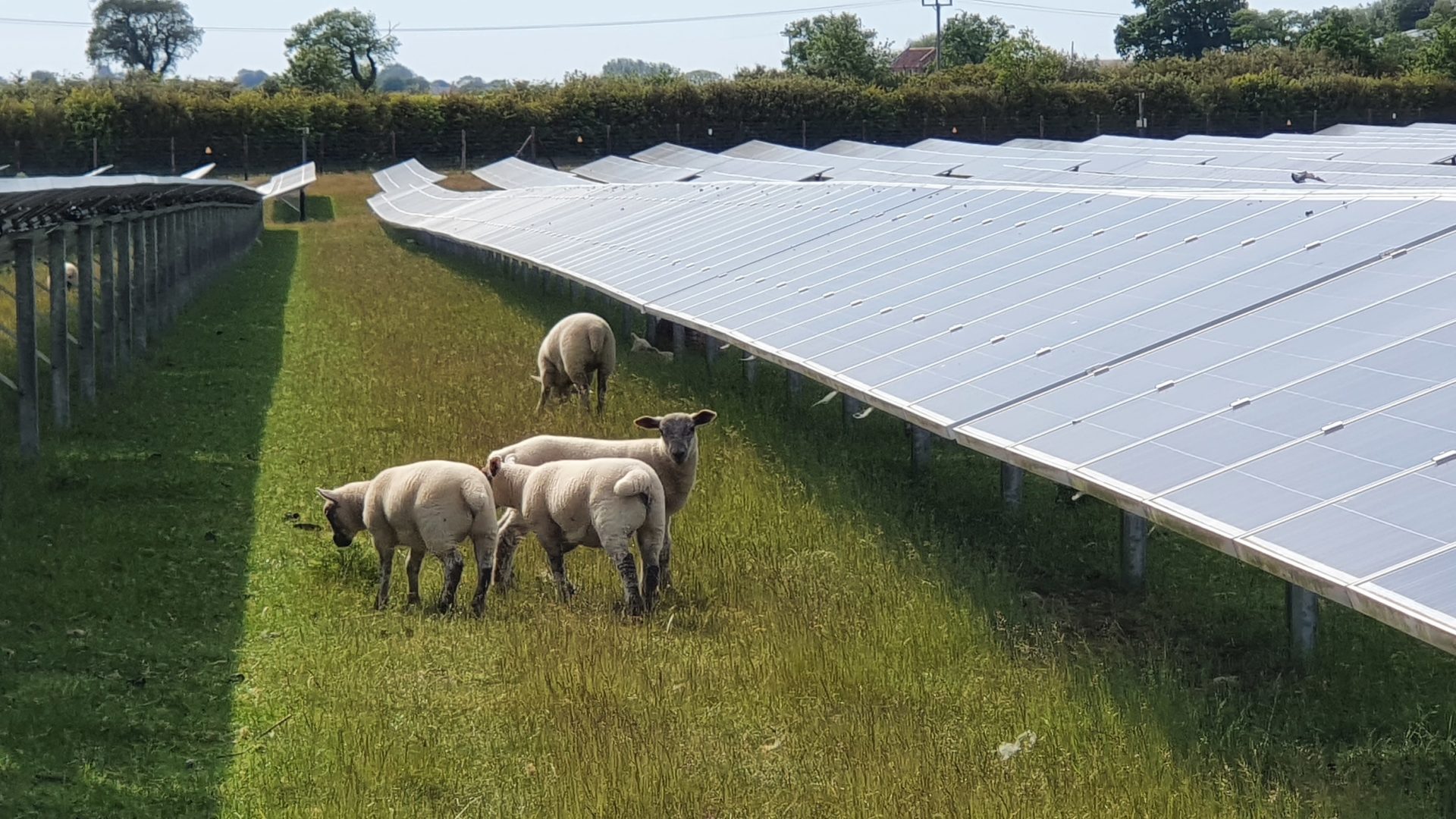 News
Solar Farm proposed for Dover
Plans have been unveiled for a new solar farm near Dover that would provide renewable energy for more than 7,250 homes.
Chalkpit Solar Farm, on 25 hectares of land near Guston and East Langdon, would generate approximately 24 MW of green energy – enough to power one in eight of the homes in the district. It is estimated that the solar farm would reduce CO2 emissions by 10,000 tonnes per year for its 40-year operational lifespan.
It is being proposed by Greentech, the German-based renewable energy company which has more than 300 power plants under its management and operation, with offices in the UK, Italy and Greece.
The company will be hosting public exhibitions on Tuesday 22 March, 1.00-7.00pm at Guston Village Hall and on Wednesday 23 March, 1.00-4.30pm on East Langdon Parish Hall.
Yaw Ofori, Managing Director at Greentech, said: "Dover, like many places, has rightly recognised the climate emergency and the need to take positive action. Chalkpit does this at no cost to the taxpayer. With the dramatic rise in energy prices, it is more important than ever for the UK to reduce its dependency on international energy and tap into renewable and sustainable solar power.
"We have been working on Chalkpit Solar Farm for almost two years, undertaking all the necessary studies and technical reports, and are now able to present our proposals to local residents."
In addition to the renewable energy generated, Chalkpit Solar Farm will create a 4-hectare native wildflower meadow, as well as involve the planting of 1km of new hedgerows and nearly one hectare of shrub and tree areas to promote biodiversity.
Yaw Ofori added: "The design of the solar farm means sheep can still graze the site enabling agriculture to continue without the use of insecticides or pesticides, making it insect, bee and bird friendly."
If permitted, Chalkpit Solar Farm would connect to the distribution network operated by UKPN via underground cabling at nearby Pineham Road.
Greentech has also committed to construction traffic only operating between 10am and 4pm, with the site accessed by Deal Road and A2/A20, to avoid traffic going through the nearby village.
The public consultation on the proposals for the solar farm will close on 7 April. For further information visit the Chalkpit Solar Farm website at: chalkpit.greentech.energy
Sign up for the latest news and updates from Locate in Kent