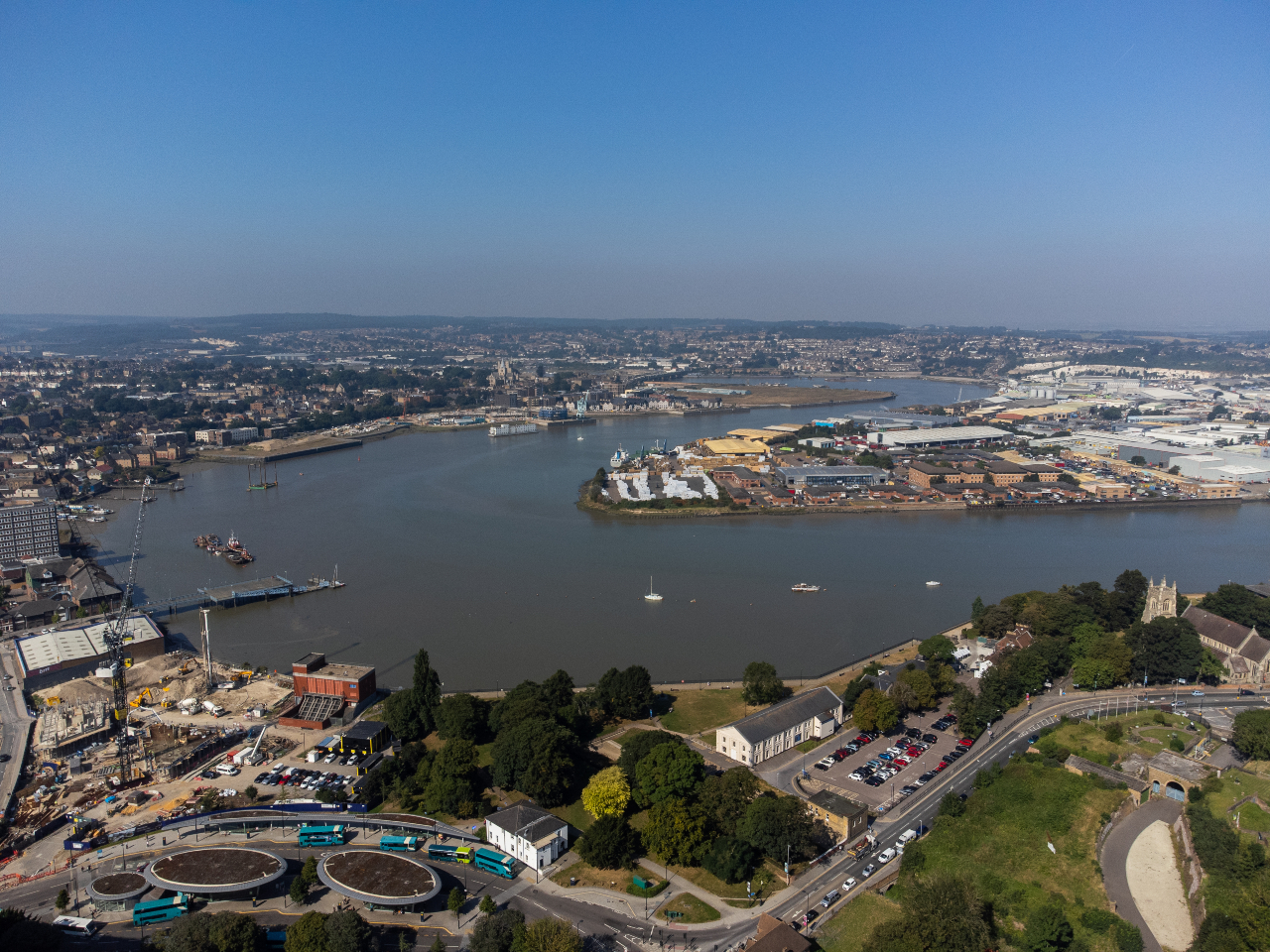 News
What Kent and Medway needs to boost jobs, skills and economic growth
The forecasts are in for the Autumn Statement when the Government's finance chief, Jeremy Hunt updates MPs on economic plans for the next year and beyond.
The talk of recent weeks has been on whether the Chancellor of the Exchequer will listen to his Conservative colleagues and set out plans to cut taxes and boost growth as the next General Election looms.
At Locate Kent our job is to promote Kent and Medway as THE place in the South East for businesses to expand and achieve their ambitions – so we'll be listening in with interest to what Mr Hunt has to say at the despatch box on Wednesday 22nd November.
Unlocking Britain's potential should be front of mind, and while new industrial strategies and commissions on sweeping away red tape will always be welcome, the feeling seems to be that the time has long past for talking.
To increase the UK's competitiveness, build the skills we need for a net zero future and attract more overseas investment, action is needed. Here's three areas where we hope to see progress for the long term.
Incentives to invest
We need to make it easier for investment to happen. There are no shortage of private companies wanting to invest in this region – but we don't make it easy for them.
As our recently published Investment Prospectus unlocking investment here in Kent provides a bigger buck than many parts of Britain: 13.8 per cent in GVA to be exact, according to our research.
If all the projects we highlight in that report come off by 2050, it could add a £23 billion boost to the country's economy. One thing we need to hear for that to happen is a renewed commitment to reforming England's planning system to speed up the delivery of major projects.
The experience of HS2 will hopefully focus minds as Kent awaits a final decision in the new year on the Lower Thames Crossing and an end – one way or the other – to judicial wranglings over proposals for a new cargo airport at Manston Airport.
We need the freedom to be more agile locally in responding to market needs through local planning authorities collaborating across boundaries. For that to happen, we require a planning system that analyses economic needs regionally to bring forward more employment sites.
This also applies to statutory organisations such as Highways England and the Environment Agency. In addition to  sweeping away the red tape that impacts the way that priorities are set and delivered, including partnerships with the private sector, they need to be more responsive to local needs.
We need the infrastructure in place to support the region's growth – from more trains on High Speed One to improving junctions on the M2.  We need an innovative long-term approach to delivery with developers to ensure that problems experienced with delivering UK infrastructure – from transport to accessing water and power – are addressed to deliver growth for this and future generations.
Deregulation for net zero
The Chancellor needs to set out how, despite the roll back in some areas, the Government remains on course for the UK economy to achieve Net Zero by 2050.
That includes investing in green infrastructure and reducing, wherever possible the level of regulation that is reducing the incentives to encourages more businesses to take a more environmental carbon neutral approach to their operations.
We need to see lower tariffs for business to reduce costs of green energy and allow greater access to solar and offshore wind power. Businesses want to be more sustainable, but we need to put the measures in place to make it more cost effective for them to switch to new energy sources, such as hydrogen, without it being at the expense of jobs or growth.
Skills and apprentices
There's no doubt that things are moving in the right direction with the changes introduced in 2022, but we hope to hear about what the next step is in reducing the productivity gap and building the skills that will be needed for the jobs of tomorrow.
The rapid growth of AI technologies mean that we cannot stand still so more investment in our schools, colleges and universities will be vital in supporting skills development, and delivering on the potential of apprenticeships as an alternative to higher education. That includes incentives for more employers to get involved, working closely with our colleges and educators to skill up and train up their future employees.
We are fortunate in Kent to have benefited from government funding to address the skills gap for the next industrial revolution.  This has resulted in new centres of excellence in sustainable construction, horticulture and engineering across Kent that are showing the way for how that can happen.
We need these amazing new facilities to be given the long-term backing needed to succeed their importance recognised as a template of best practice for the rest of the UK to follow.
Simon Ryan is Investment Director for Locate in Kent, the official investment promotion agency for Kent and Medway.
For more information, including contact details, visit: www.locateinkent.com
Sign up for the latest news and updates from Locate in Kent