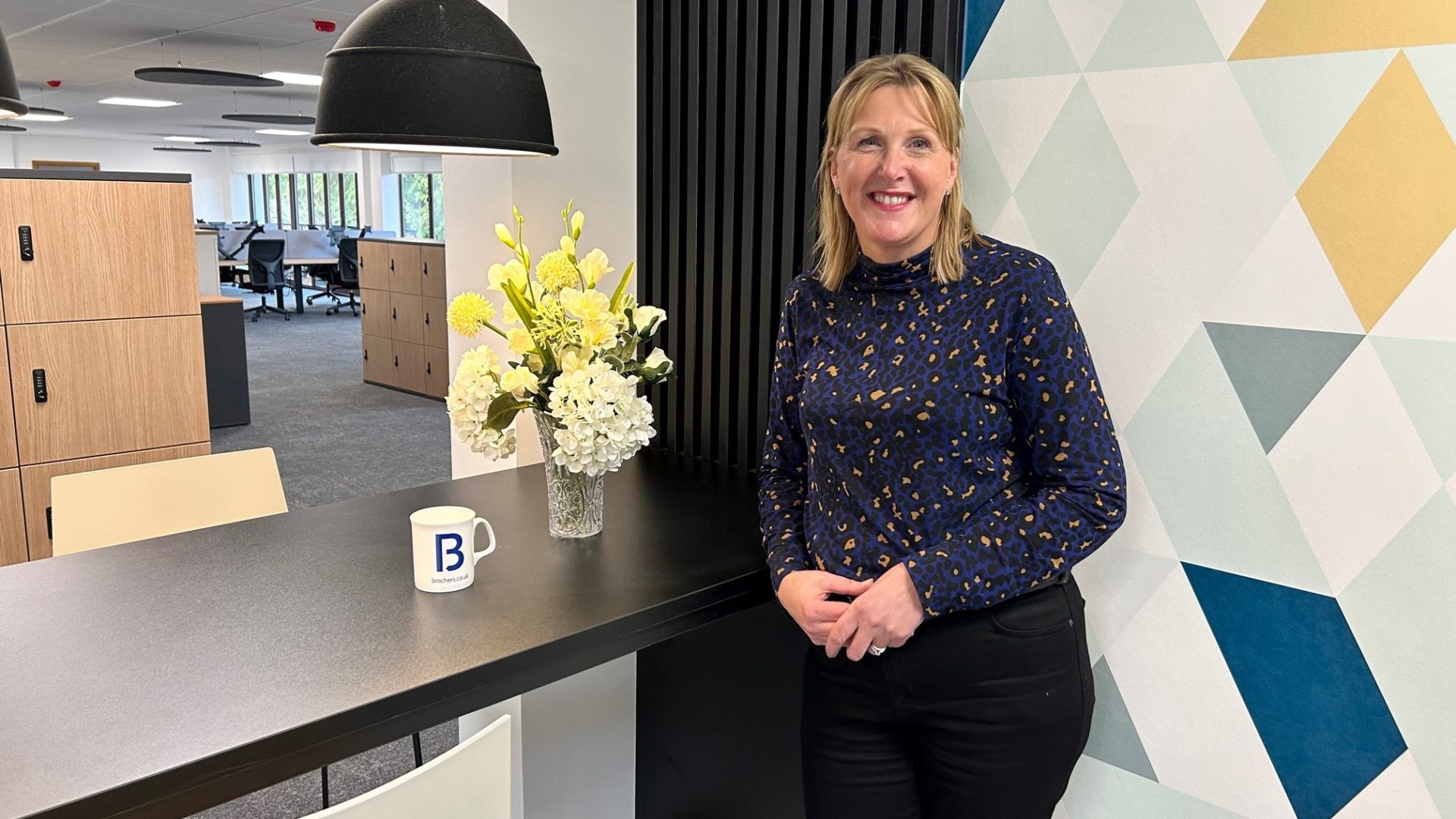 News
Brachers' newly refurbished Maidstone headquarters will empower staff to excel
Award-winning law firm Brachers, based in Maidstone and Canterbury, unveils its newly refurbished headquarters in Maidstone.
The refreshed offices, based on London Road, have been designed to embrace the firm's hybrid working practices that have evolved since the pandemic.
Brachers has worked with office design specialists, Claremont, to transform the firm's Somerfield House property into a modern and open-plan hybrid office space, after staff expressed a wish to balance working from home and the office.
The revamped two-storey office, described as 'bright and welcoming', comprises over 160 hot desks grouped into 'neighbourhoods' to house the various teams.
Collaborative spaces, equipped with state-of-the-art video conferencing equipment, will allow colleagues from all disciplines to work together on projects, while quiet rooms and sound-proofed furnishings will enable staff to conduct high-focussed or confidential business.
Colleagues can dine and socialise in a modern staff room and kitchen area, fostering the friendly culture that Brachers is valued for, or take time out in the new Wellbeing Room, which demonstrates the firm's commitment to staff welfare. Clients will be welcomed into an airy and inviting reception area.
The Ashmore House building, situated on the same site, has been similarly refurbished. The renovations have allowed the firm to reduce its office footprint, moving out of its Medway House property (also on London Road), to bring everyone closer together.
The Maidstone offices' interior design reflects that of the firm's Canterbury office, Watling Street, which opened in 2020 to serve a growing East Kent client base.
Joanna Worby, Managing Partner at Brachers, said:  "This is a very exciting time for us and the move marks a key milestone in the firm's 127-year history. Having welcoming, open-plan workspaces improves our ability to learn from one another in a warm, collaborative environment, which is particularly important for trainees and new recruits.
"The team at Claremont have helped us to ensure that our spaces support our outstanding workforce, empowering our people to work effectively and efficiently, and continue to excel in serving our clients.
"We felt it was important to invest in our existing buildings – which have rich character – as part of our ongoing commitment to Maidstone and the neighbouring community. We're proud to remain on London Road where we have been for over 40 years."
Sign up for the latest news and updates from Locate in Kent