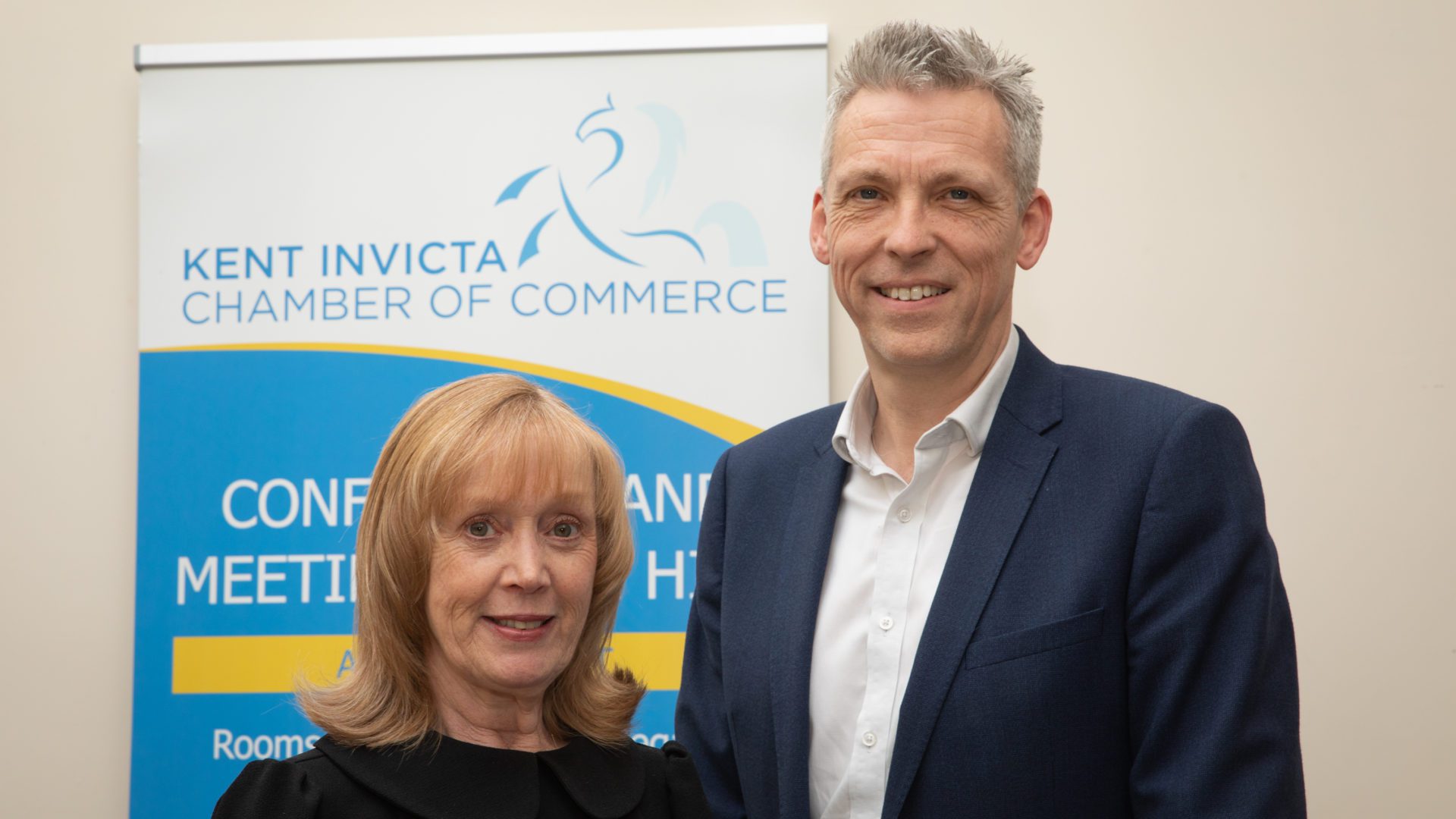 News
Chamber Chief Executive announces retirement
The search has begun for a new Chief Executive of Kent Invicta Chamber of Commerce after Jo James, OBE, announced her plans to retire.
After working for the Chamber for 33 years, of which 15 have been as Chief Executive, Jo has taken the decision to hand over the reins of the 33-strong team, who support businesses employing more than 50,000 people across the county.
The announcement, made at the recent Annual General Meeting, will see Jo, aged 63, stepping down from the role on 22nd December, with the Board now taking the lead on recruiting her successor over the next 10 months.
Chris Hare, Chairman of Kent Invicta Chamber, said: "After being synonymous with the Chamber for so many years, there is no doubt that Jo will be a hard act to follow. She has successfully built a formidable team around her and established Kent Invicta as one of the leading Chambers in the country.
"Her announcement gives us plenty of time to find a worthy successor and that work starts immediately."
Jo James added: "During the last few years the Chamber has stepped up to support not just our members but the whole of the county's business community. We've successfully delivered the Covid Helpline, and continue to drive forward a series of business support initiatives, including the Kent & Medway Growth Hub, each one designed to help companies navigate very challenging economic conditions.
"We will continue to do everything we can to help businesses across Kent and Medway, and I look forward to working with my successor as I seamlessly handover at the end of the year."
Sign up for the latest news and updates from Locate in Kent