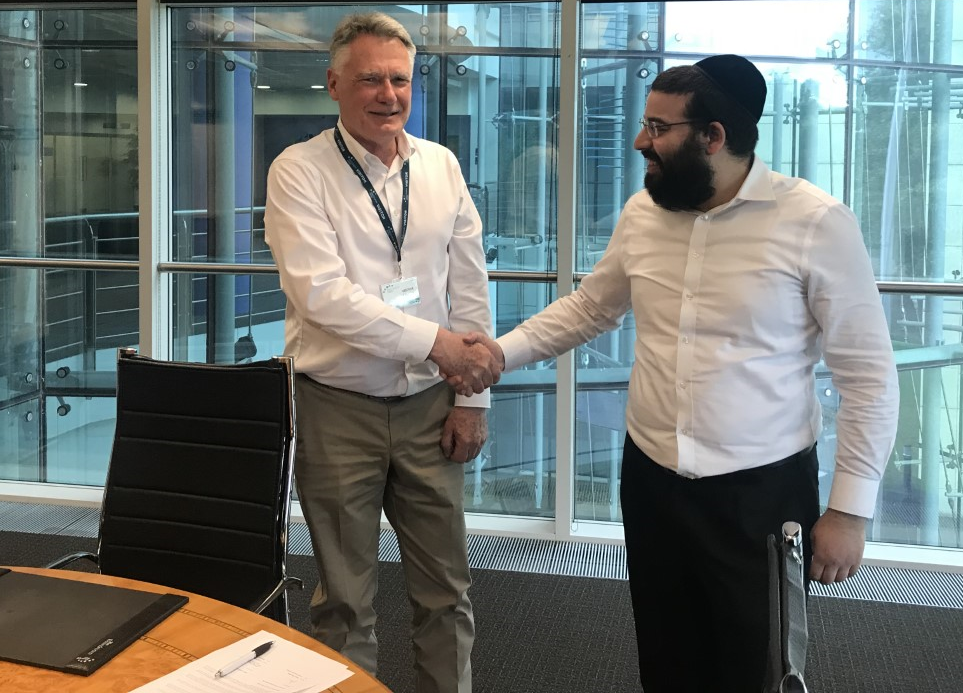 News
Collaboration supports Neuroscience Centre of Excellence at Discovery Park
The creation of a Neuroscience Centre of Excellence in Kent has made a major step forward site after the owners of Discovery Park signed a Memorandum of Understanding (MoU) with Oyster Venture Partners.
The partnership will also help drive investment and the growth of Discovery Park based companies, with the potential to unlock investment opportunities by working with the recently launched investment fund: Discovery Park Ventures.
Oyster Venture Partners is a UK and Europe-based investment intermediary dedicated to raising capital for its innovating client companies across the UK, Europe and the US in the life sciences and digital health sectors.
The MoU supports a key part of Discovery Park's strategic vision to develop a thriving neurosciences ecosystem of innovative start-ups, contract research organisations (CROs) and academics to develop companies for the benefit of healthcare worldwide, operating from Kent.
The partnership with Oyster complements the recently established Discovery Park Ventures investment fund which provides risk capital to businesses in the fast-growing life sciences and technology sectors. New to the market, Discovery Park Ventures has ambitions to grow to £25m within the next three years and already awarded funding to two companies based at the park.
The collaboration will also reinforce Discovery Park's already strong relationship with the University of Kent, and the existing work in several strategic areas including industrial biotechnology, neurosciences, as well as digital and data driven healthcare, increasingly referred to as Tech Bio.
David D'Alton, Executive Chairman at Oyster Venture Partners, said: "Discovery Park has built up a burgeoning reputation as a life sciences park where companies develop and thrive, so we are delighted to be collaborating in support of the Neuroscience Centre of Excellence, its tenant growth, and new investment.
"We look forward to improving funding success rates and providing much-needed support to entrepreneurs on their respective missions to make positive impacts in healthcare."
Mayer Schreiber, CEO at Discovery Park, added: "Our partnership with OVP signals an important milestone as we continue to drive the growth of Discovery Park's innovative community and work to tackle unmet healthcare needs in neuroscience research and treatment. Our close working relationship with our tenant companies, combined with OVP's expertise, will lay the foundations for their future success."
Sign up for the latest news and updates from Locate in Kent