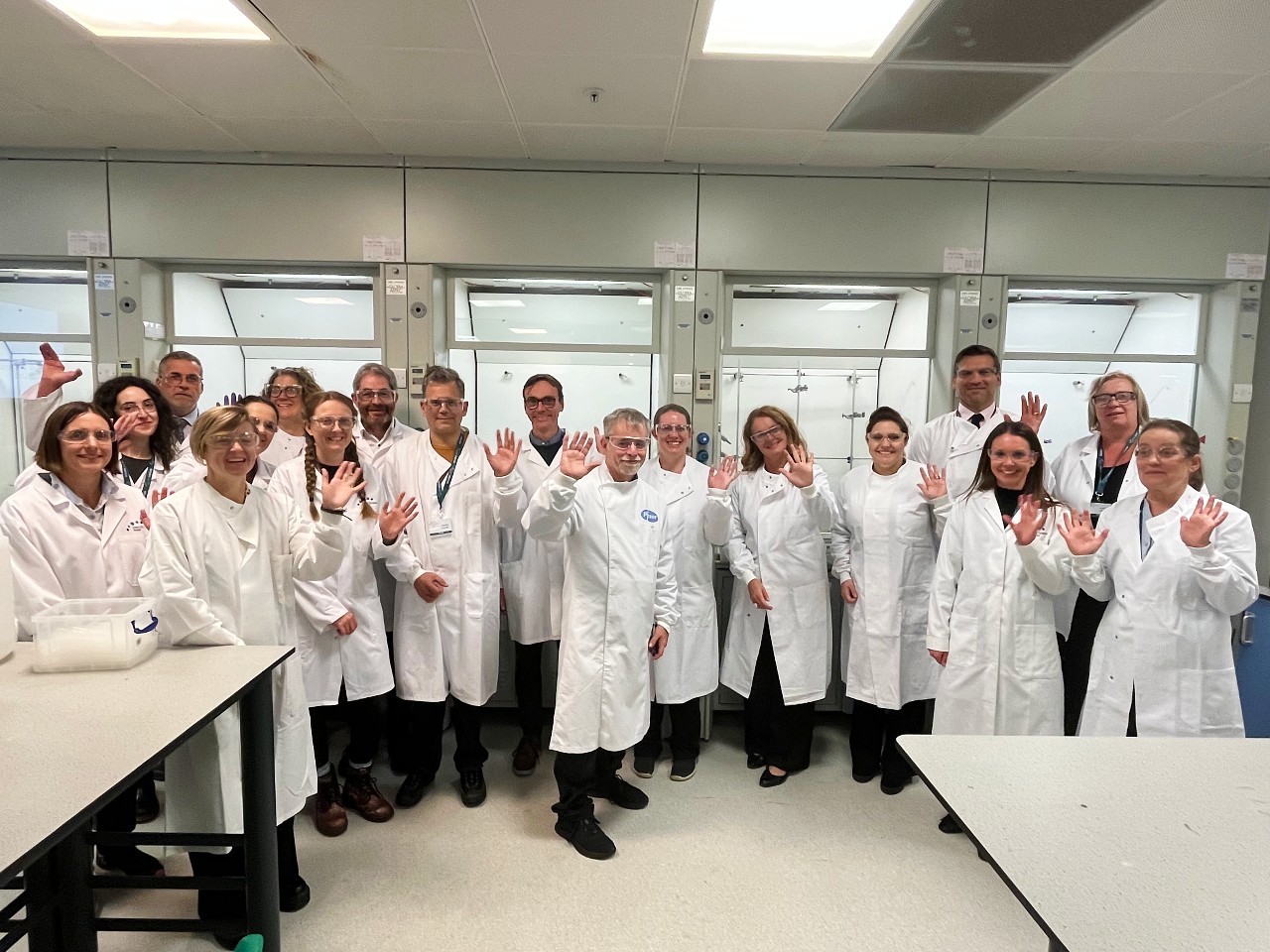 News
Community Lab reopens its doors to science students
An award-winning project that introduces Kent young people to real-life career opportunities in science, technology and engineering is reopening its doors.
The first cohort of 15 teachers from eight Kent schools, plus volunteers, have spent the day at Discovery Park, the science and innovation park near Sandwich, being introduced to the equipment and meeting the scientists. Community Lab will welcome back its first students later this year.
Community Lab, put on hold during the Covid lockdown, can once again offer students access to a fully-functioning industrial standard laboratory to excite students about science. In its last year, Community Lab ran 19 sessions and welcomed more than 200 students and their teachers. Each session introduced them to new areas of science and took them on the possible journey from school to college or university, and onto world-leading businesses at science parks, such as Discovery Park.
Don Clark, Secondary STEM Coordinator (Years 7-13) at Pfizer, said: "Community Lab introduces students to what it would be like to work in the exciting world of science. It takes them out of the classroom and puts them into an industry-standard laboratory and provides hands-on experience of the technologies and equipment that they could use on a day-to-day basis. We are really thrilled to reopen the lab and work with schools across Kent and Medway."
Community Lab offers access to scientific equipment not normally available to schools. It helps students to achieve core national curriculum objectives plus the invaluable experience of laboratory work. Equipment within the Community Lab includes Nuclear Magnetic Resonance, infrared spectrometers, state of the art melting point apparatus, thin layer chromatography, rotary evaporators and glassware.
Rebecca Trankle, Skills Hub Manager at Discovery Park, added: "We have already signed up eight schools from across Kent and this will grow. It is very exciting that the Community Lab will once again be providing greater access to science-related experiences and resources to promote knowledge and awareness.
"By working closely with teachers, the industry provides pupils with an exciting insight into the world of science. We have seen how it can influence their attitude to science, and we hope to introduce them to the many career opportunities on offer."
Community Lab is made possible thanks to the involvement of Canterbury Christ Church University, Discovery Park, Pfizer, STEM Hub and York BioAnalytical. It is a key part of Discovery Park and its partners' education outreach programme, which successfully engages with more than 3,500 young people, and their teachers, each year.
Sign up for the latest news and updates from Locate in Kent