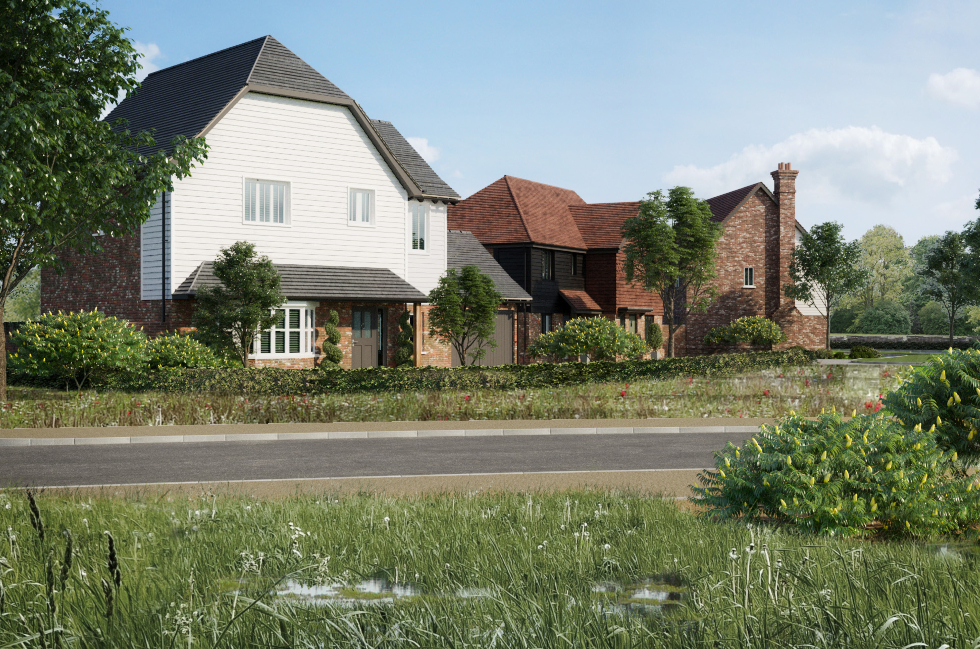 News
Council thinks big by opening up to small developers
A Kent council looks set to become the first in the county to formally commit to helping small and medium-sized house builders for the benefit of the community.
The proposed policy change comes as part of Swale Borough Council's review of potential change in the area between now and 2038, which will determine the scale and location of future development, with other councils in Kent expected to formally adopt the same approach.
The move to open up windfall sites for development ensures small and medium house builders would deliver more new homes as part of official planning policy, as part of the Council's review of its area's Local Plan.
Windfall developments are – often small – parcels of land that have become unexpectedly available since the allocation of the Local Plan. Swale council has now confirmed it wants to support the construction of new homes on these sites as part of its aim to deliver sustainable developments, permitting housing where the harm of such new homes do not outweigh the benefits.
The commitment has been welcomed by the Kent SME Developer Network, a group which provides a collaborative voice for the county's small and medium-sized house builders, helping them to punch their weight alongside much larger national developers.
Paul Henry, Managing Director of award-winning Esquire Developments and chair of the Network, said: "By employing local people and having longstanding local supply chains, small locally-owned house builders make a significant contribution to their respective economies. However, we can struggle to bring sites forward though the long-term Local Plan timetable due to the cost of the process and limited resources, compared to the volume housebuilders.
"Land opportunities for SMEs tend to be located in or on the edge of villages, or previously developed land. This makes them more challenging to develop than larger sites, so creating further uncertainty and compounding the level of risk for the smaller house builder."
Through the recognition of windfall developments, Swale council recognises the significant untapped potential for SME house builders to contribute to housing supply through sites that can deliver between one and 60 dwellings.
Andrew Wilford, Head of Planning at Esquire Developments, added: "We urge other local authorities to follow Swale's lead. It will help unlock smaller sites that can deliver high quality bespoke developments that truly reflect a local area and help offer a mix and choice of new homes while also helping our local authorities to meet their national housing targets."
The council will also maintain an up-to-date Brownfield Land Register – including a list of sites where a 'permission in principle' – and take a flexible approach to delivery of affordable housing on a site-by-site basis.
Sign up for the latest news and updates from Locate in Kent