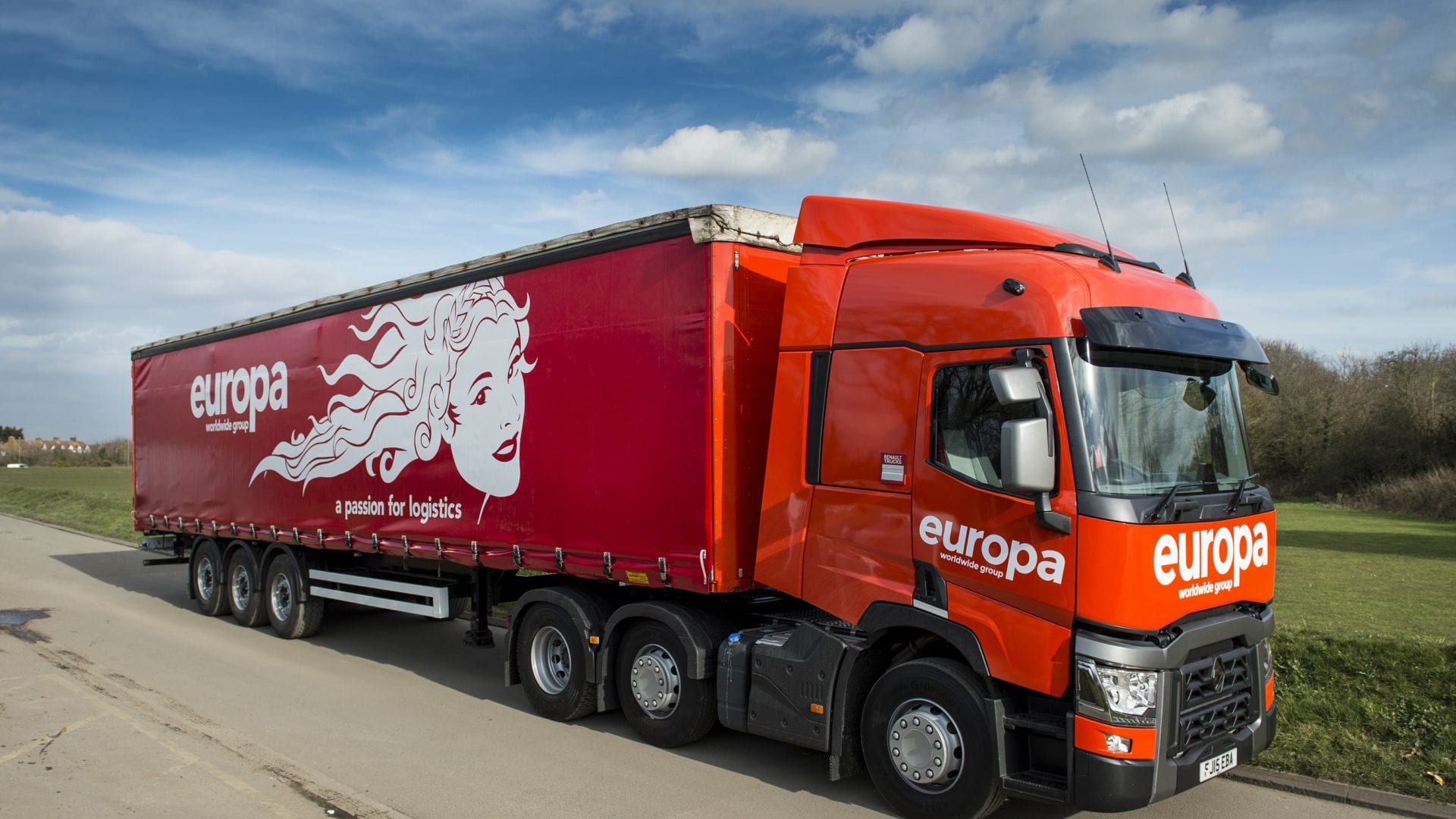 News
Dartford Business Driving Forward
Pioneering logistics provider, Europa Worldwide Group, which has its headquarters based in Shield Road, Dartford, Kent, has announced continued growth and success despite recent challenges for the industry.
From team expansion to new product innovations and prestigious league table listings, the business continues to go from strength to strength. Showcasing its dedication to delivering for its customers, Europa even continued to run the majority of its services during the Covid-19 pandemic.
Europa's base in Dartford is the centre of its European road freight services for both import and exports of good across Europe, where 1000's of consignments come in and out daily. Products from car parts to camping equipment.  Its 1Hub in Darford centralises the company's European road freight, with a network of 13 regional branches trunk directly into the hub, where freight connects with daily, direct services to 30 continental hubs, ttransporting over 45,000 consignments per month.
The company has achieved a record turnover of £205million and employs over 1000 people across its 16 sites in the UK, Hong Kong, and Belgium. With over 400 employees based in its Dartford branch.
This year, the company was listed in The Sunday Times Profit Track 100, for the first time. Which ranks companies with the fastest-growing profits over their latest three years.
The company's recent success can also be attributed to the launch of its unique customs product, Europa Flow, launched on the 1st January this year after the business invested £5m investment into its Brexit preparations. Designed to simplify exports to the EU, the product removes the hassle for EU importers.
Europa is also this month celebrating six years at its Dartford home. Since making the move from its Erith base to the brand new £30million site – a number of further investments have included £2m to reconfigure and increase capacity at its transit hub as part of its preparation for Brexit.
Dan Cook, Operations Director at Europa Worldwide Group comments: "As we now start to move past some of the challenges bought on by the pandemic and Brexit, it's a time to reflect and celebrate our successes. Despite everything, our team has remained focused and dedicated to delivering for our customers which has resulted in the growth and expansion of the business. It has been very difficult, and we have been very well challenged but overall, we believe we have done a good job.
"To achieve this during such a turbulent time is remarkable and we are thankful to all of our team for continuing to deliver our promise to our customers – that Europa offers a comprehensive road freight service, providing solutions for both import and export customers across Europe."
Europa Worldwide Group has six divisions – Europa Road, Europa Air & Sea, Europa Showfreight, Europa Warehouse, Europa Contact Centre and Continental Cargo Carriers.
Sign up for the latest news and updates from Locate in Kent