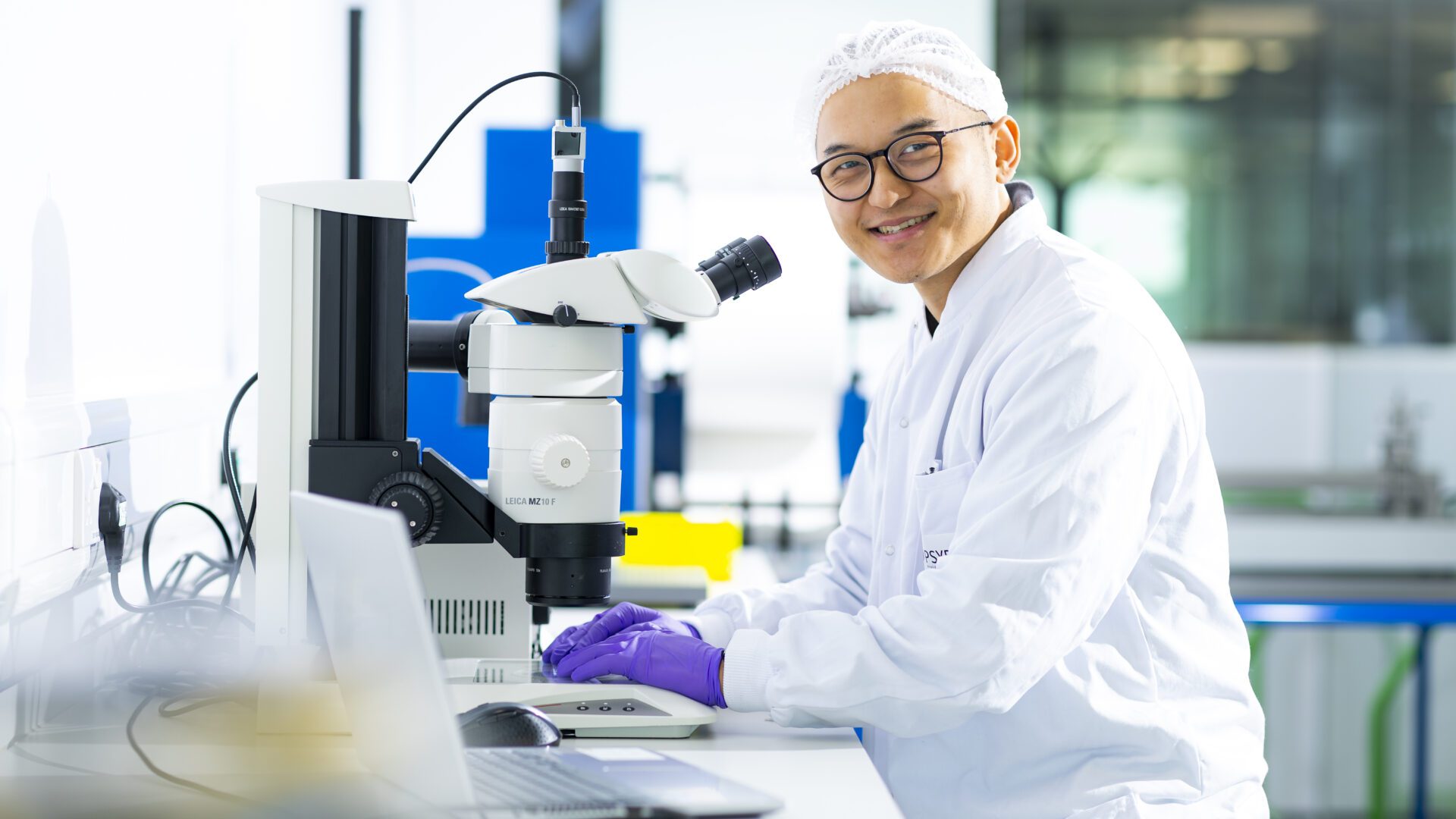 News
Discovery Spark ignites £100,000 business growth competition
Kent's largest science and innovation campus, Discovery Park, has launched a competition which will see one lucky company secure £100,000 of business support, laboratory space and investment to take it to the next level.
The Discovery Spark programme which is open to early-stage life science companies, offers business support, learning and mentoring over a period of eight weeks, helping all participants to lay the foundations and skills needed when pitching to investors.
The free-to-enter programme aims to ignite the commercial potential of the companies by helping them tap into the best of Discovery Park's facilities, people and networks. Delivered in four in-person sessions, and including mentoring, networking and group learning, the programme will cover teams, coherent communications, financials, market impact and pitch prep. It concludes with all participants making their pitch at Discovery Park.
The programme kicks off on 26 September with the first cohort of up to 12 companies. At the end of the programme, one business will be awarded a prize package worth more than £100,000, including £50,000 from Discovery Park Ventures, the early-stage life sciences investment fund associated with the science and innovation campus.
The package includes one year of free lab space at Discovery Park, plus wraparound business support and dedicated mentoring.
Renos Savva, Head of Innovation at Discovery Park and original founder of Cambridge-based Drug Discovery CRO, Domainex, said: "Discovery Spark is essential for all future leaders looking to audit and hone their skills to excel in business and win investment. The winning organisation will have unique access to industry analysts, seasoned leaders and executive trainers for advice and support, plus a new network of peer entrepreneurs.
"The winner's benefits go far beyond the £50,000 investment and the year's free lab space. This bespoke prize also includes business support from Barclays Eagle Labs and a range of pro bono support from firms specialising in IP and legals, finances and tax, talent and board management, marketing and PR, and web and data management. As an experienced bio-business facilitator and mentor, I'll be providing dedicated and ongoing mentorship, coupled with other specialist colleagues at Discovery Park."
Mayer Schreiber, CEO at Discovery Park, added: "Discovery Park is the ideal environment for starting and scaling companies, with a thriving incubator community and room to grow. We understand the pressure to find lab space and the pinch on many scaling or spin-out companies, so Discovery Spark is part of our commitment to use our facilities and network to bolster the next generation of life science leaders."
Those selected for the programme will have the opportunity to pitch for the £50,000 investment and support package at an investment conference, sponsored by Discovery Park, in London in November.
To enter, companies must have been incorporated in the UK, have demonstrated proof of concept, and have the end goal of pitching their business concept to a panel of investors, industry experts and partners to secure the prize. A further 'wildcard' prize of free lab space will also be available to programme participants, voted for by attendees.
Discovery Spark is currently accepting applications from life-science start-ups across Kent and the South East, with a closing date of 20 August.
Applicants should register their interest on the Discovery Spark page for more information.
Sign up for the latest news and updates from Locate in Kent