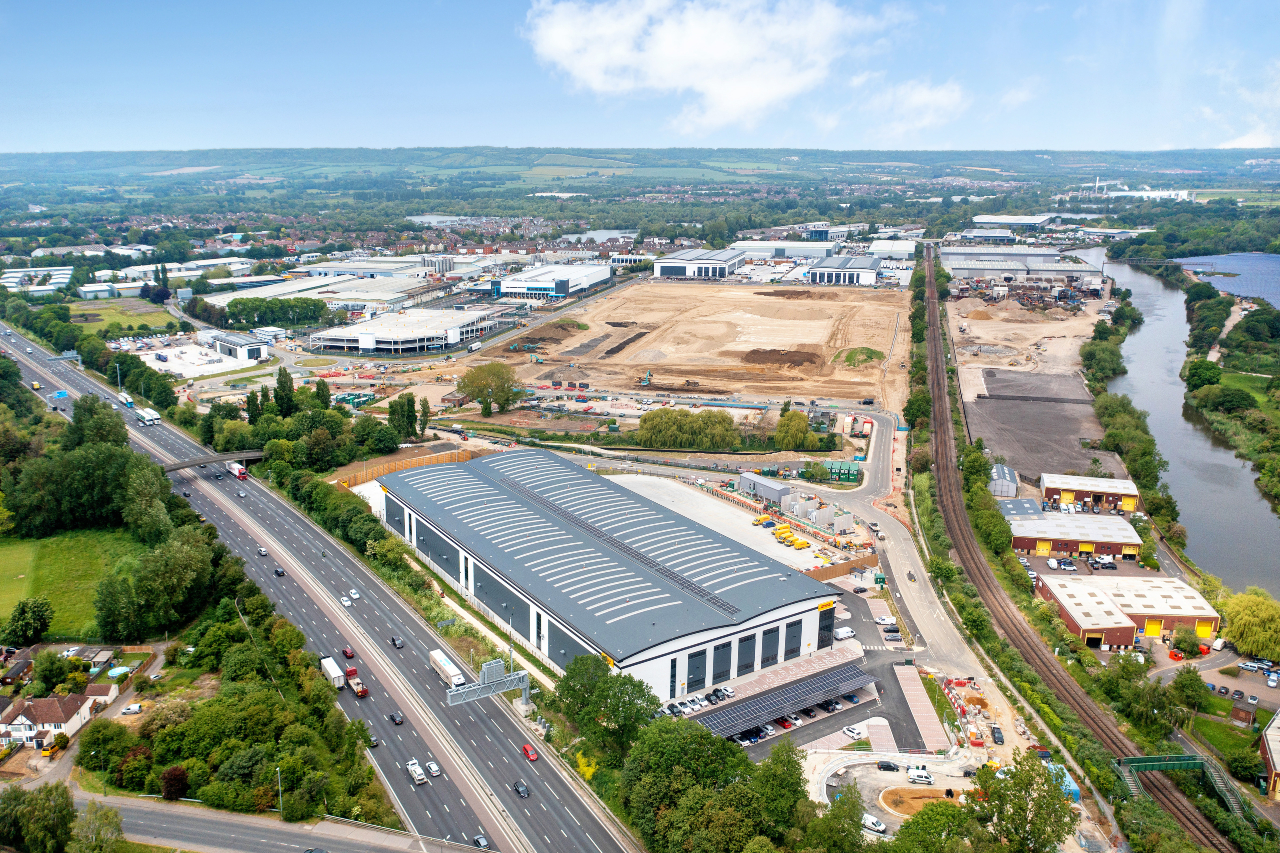 News
Employers are in the queue to come to Kent
We often perceive our nation as wealthy. Yet according Finder.com, nearly a quarter of us have no savings at all. Half of us have a nest egg of less than £1,000 and the average person has just over £17k stashed. For sure the current economic environment with its serious cost of living challenges affects these figures. But these are levels of savings that successive Governments have struggled to lift.
My theory for this structural under saving is because we always have a supply of jobs available. Most of us know we can find another job if our current one ends, even if not quite comparable. The record low cost of borrowing we have enjoyed since 2008 that is only just ending has reinforced this. However, this is no longer sustainable. We can see an interest rate induced economic slowdown on the horizon that will challenge employment. Equally, we can see the wealth enjoyed by countries we used to easily match or exceed passing us or catching up.
If you look at the World Bank's data for gross Domestic Product (GDP) per capita based on 2017 GBP:USD rate, before the crash in 2007 UK's per capita output was around £44k. Germany was about £47k and Poland about half of the UK. By 2022, Germany had grown 14%, Poland 70% and the UK barely 7%.
Now, there are lots of reasons for these differences and GDP isn't necessarily the best way to measure how we are flourishing and prospering, but it is a useful proxy. What both Germany and Poland have in common is growing export values and Foreign Direct Investment (FDI) from larger employers. For example, the 2023 EY Europe Attractiveness Survey shows Poland generated 237 FDI projects with an average 148 jobs per project, compared to the UK's 929 projects at around 59 jobs per project.
Kent has always successfully attracted overseas firms.
Essex, a comparable region, roughly the same size and population and its green and industrial parts are inverted to Kent. The Department for Business and Trade data, although recorded nationally slightly differently to regions, shows Kent ahead of Essex in project volumes since April 2018 to March 2023.
Between April 2019 and July 2023, Locate in Kent supported more than 332 business investment projects in the Kent and Medway region. We have overseen some 9,427 jobs created. 4,139 jobs from 87 inward investment and major projects. 44% of those inward investment projects were FDI.
So, what are foreign employers looking for in Kent?
The first and most important that nowhere else in the UK can emulate is strategic location.
Kent's location as the UK's South East Gateway to continental Europe via Dover and the Channel Tunnel. Our proximity to major ports within the magic 3.5 hours like Southampton, Felixstowe and London Gateway make Kent an attractive destination for businesses involved in international trade. The local ports of Ridham, Sheerness and Thamesport are especially important for construction supply chain and our economy. Importing raw materials to create high value building materials, like Pacadar that have made all the tunnel casings for Cross Rail and the Thames Tideway project.
The second is connectivity.
Building on the port logistics, Kent's transportation infrastructure for freight on our motorways, supports efficient logistics and supply chain operations is the second factor. Naturally, there is no point having the best ports if you can't get from the factory gate to them easily. Around 80% of the traffic on our motorways is freight. By investing in these areas, Kent can strengthen its logistics capabilities and attract businesses in sectors such as manufacturing, distribution, and warehousing.
Kent is connected to Europe above and under the ground. It isn't just goods that transit Kent for a market of 500 million consumers, data does too. And all that data travels on fibre through Kent. A whole load of fibre is in the ground connecting London's global financial and media centre with Paris, Brussels and Amsterdam and beyond via Kent.
Innovation and education are our third strategic advantage.
Kent is home to three reputable universities across two locations and world class research at the National Institute of Agricultural Botany, Kent Science Park and Discovery Park. Investing in research and innovation in these institutions is fostering technological advancements in the way we grow and process our food, make things, use green energy and heal us. That also means they attract knowledge-intensive industries.
All these organisations and further education facilities that are the envy of the country also provide us with sources of talented young people and the opportunity for employers to keep their staff's skills up to date. Canterbury Christ Church is the number one university in the UK for graduates in employment. They work with employers who share their professional knowledge and experience and contribute to course design.
How do we sustain this interest from overseas firms?
We keep building industrial facilities. The £180 million investment made by the Panattoni, Europe's largest privately-owned industrial developer, is fully let before the final buildings are in place. Two new facilities close by at junctions 5 and 8 on the M20, by Clearbell and Wrenbridge respectively, are also almost fully let before practical completion. 90% of the demand for these facilities comes from foreign and domestic owned firms already in the region that are growing on the back of the region's strategic advantages. Creating space for some 4,000 jobs between them.
No sooner do these spaces fill, then the space the tenants come from is backfilled.
Kent and Medway's economy has always been reliant on manufacturing.
Many of the industries we were built on have moved on. Kent was the centre of manufacturing for cement, paper, gunpowder, ship building, cloth and even iron. Now we process food, develop defence technology, produce medicines and are fundamental to the construction materials supply chain. We have the research, skills, location and infrastructure for these to thrive – and the demand is there too.
Of course, there are factors outside our control, like economic conditions, political stability, trade arrangements, industry trends and the geopolitical situation. But if we want to maintain our perception of wealth through a vibrant employment market, we need to keep bringing industrial space forward in Kent that is better and available sooner than anywhere else in the UK.
You and your potential tenants need to know all the reasons why Kent is the right place to invest in industrial facilities, so, we have produced a whole set of factsheets that cover the nine main principles of what overseas firms consider when making their foreign investment decisions. They include areas we haven't looked at, like sustainability, quality of life and the support available.
You can share, distribute and publicise them in anyway. Download them today by clicking here.
Simon Ryan is our Investment Director. He works with businesses and property developers to make Kent an even more appealing place to work and grow businesses. Click here for his contact details.
To read more about GDP comparisons, read Tim Harford's Undercover Economist article in the FT from 17 August 2023 here.
Sign up for the latest news and updates from Locate in Kent