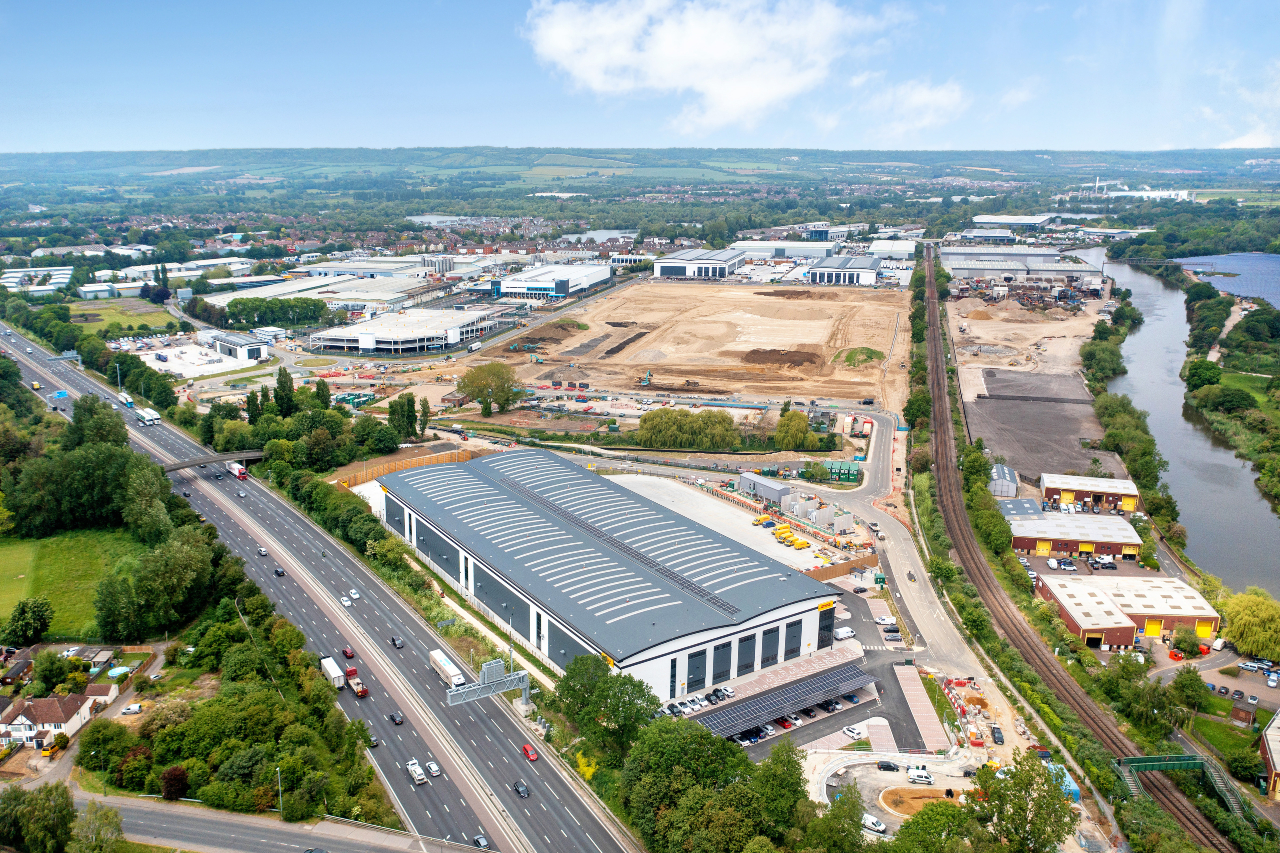 News
Panattoni keeps top spot in European league table
For a record seventh consecutive year, the company behind the £180m investment in Panattoni Park Aylesford, has been ranked Europe's top logistics developer, with Kent playing an important part in its success.
In the last three years, Panattoni has successfully delivered more than 86 million sq ft of logistics, warehousing and distribution space in 302 projects – which is more than the combined amounts delivered by the next three companies in the league table: CTP, VGP Group and SEGRO, respectively.
Panattoni, Europe's largest privately-owned industrial developer, has nearly 43 million sq ft of logistics space under construction over the next two years, an investment of more than €5bn.
The company's portfolio includes the 90-acre Panattoni Park Aylesford, close to the M20, which has already welcomed DHL, Fowler Welch, Evri and Marley Tiles. Other new tenant announcements are expected shortly and the company has recently submitted a planning application for a 630,000 sq ft distribution centre on the site.
Tony Watkins, Head of Development for South East & London at Panattoni UK, said: "Occupier demand for high quality warehousing and logistics facilities, built to a high environmental performance, in great locations remains strong. Our Aylesford development is a classic case of all those ingredients coming together on one site.
"Our success has been built upon working closely with occupiers and the local communities to deliver warehousing development that meets a need, satisfies demand and delivers economic growth. Our Kent development will be home to world-leading businesses with a combined workforce of more than 3,000 people, the majority of whom will live locally.
"We are also working on bringing forward other developments elsewhere in the county for significant players in the logistics and distribution industry."
To achieve the highest possible environmental performance for its buildings and to mitigate the impact of rising energy prices for its tenants, Panattoni has adopted a suite of energy-saving technologies. Its Kent buildings include roof-based solar PV, ground source heat pumps, high levels of insulation and efficient lighting.
Panattoni operates in the UK, Poland, Czech Republic, Slovakia, Germany, Spain, Portugal, France, Hungary, Italy, Austria, Sweden, the Nordics, Netherlands and Asia.
The top ranking is the result of an annual survey undertaken by PropertyEU, the leading pan-European information source for the real estate industry.
For more information visit www.panattoni.co.uk
Sign up for the latest news and updates from Locate in Kent