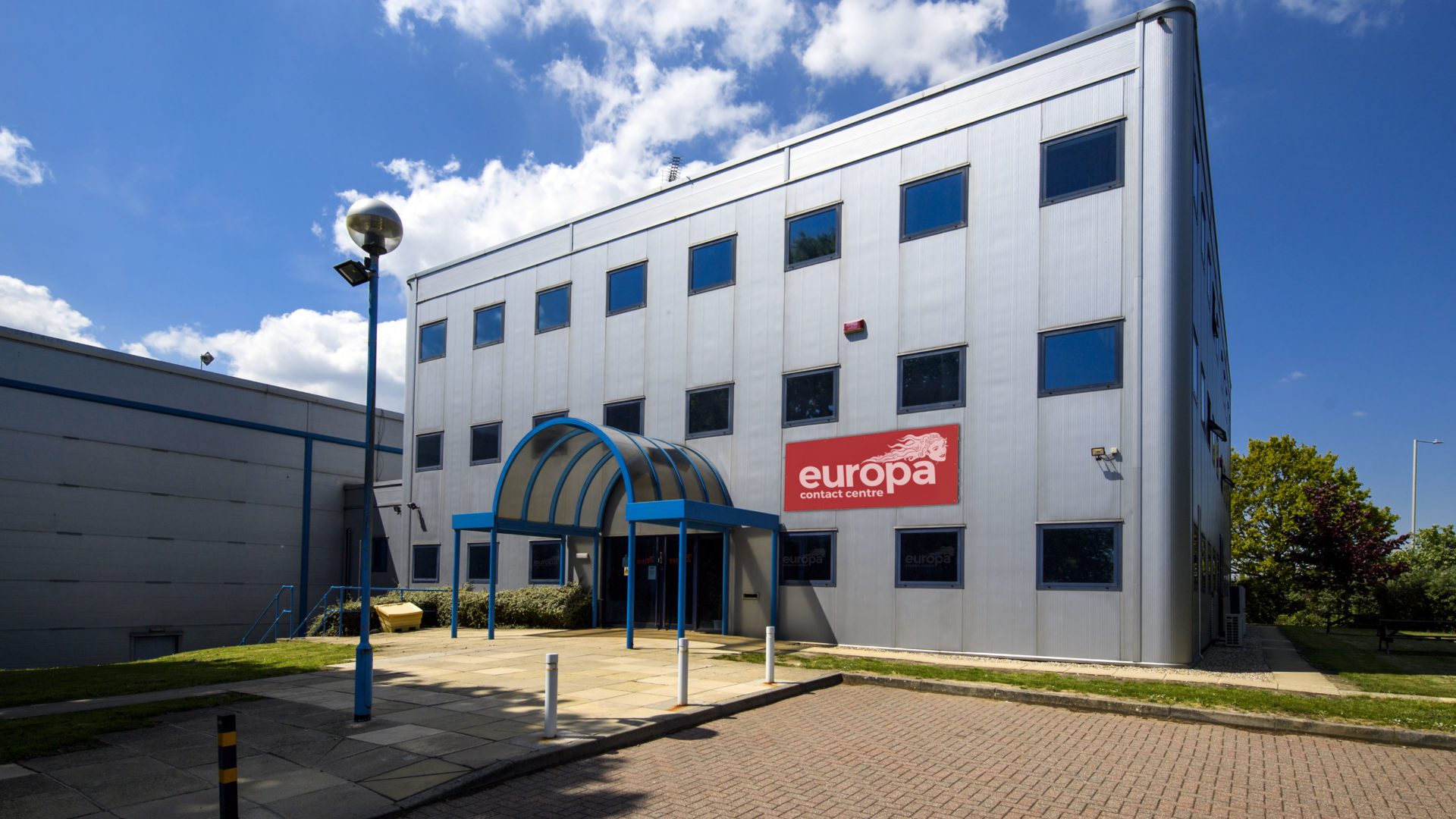 News
Europa Announces Employee Expansion
Europa Contact Centre, the multi-channel outsource contact centre based in Willesborough (Ashford) is set to expand its workforce by 25 per cent as part of its overarching growth strategy.
The 40-strong team is looking for 10 more staff to fulfil a variety of roles within the firm. These include team leaders, business development managers, trainers, and call centre agent positions.
The recruitment drive follows the completion of a successful £1m innovative technology upgrade at the site. This prompted several new clients to appoint Europa Contact Centre as their multiple channel customer service provider.
It also builds on the significant and growing volumes of work carried out during the Covid crisis, as existing clients shifted to home-working and required the infrastructure offered by Europa Contact Centre to run their day-to-day operations remotely.
2020 will go down in history as the year that catalysed the transition to hybrid working. According to the Chartered Institute of Personnel Development (CIPD), 40 per cent of employers anticipate over half their staff will work from home regularly after the pandemic.
For many firms, it will also be remembered as a period of disruption to brand awareness and customer satisfaction levels. Operational capabilities have changed forever, and brands need to respond accordingly to ensure agility and future resilience.
As a result, Europa Contact Centre continues to see an upward trend in demand for its multi-channel response handling capabilities. This pattern is happening across numerous sectors, including entertainment, membership operators, charities, higher and further education plus professional services.
General Manager, Mat Jobson, explains: "The economic shock of Covid made firms realise that during tumultuous times, they needed to offer their own customers stability. Europa Contact Centre has been able to do just that through our seamless service, and we've seen a huge increase in our own client base as a result.
"Our team has continued to proactively champion and deliver a first-class service across all aspects of a client's commercial operations. Aided by the latest digital platforms, we have also been able to expand our own internal capacity and improve our offer to provide the ultimate contact centre experience.
"That's why we're now looking to boost our friendly, professional, and highly experienced workforce with talented individuals from the surrounding labour market. We're very keen to see local people join our team at this exciting time in our ambitious business development phase."
The customer service facility at Orbital Park, in Ashford, was acquired by Europa Worldwide Group and rebranded Europa Contact Centre. Since then, it has undergone a radical overhaul – in consultation with clients – to deliver a more flexible, responsive, and personalised solution.
Europa Worldwide Group delivers pioneering logistics solutions for its diverse client base. Within that offering, Europa Contact Centre plays a crucial role, covering inbound and outbound services via telephone, email, web chat, SMS, WhatsApp and digital. E-commerce is a particular focus, alongside booking lines, subscription management, out of hours / overflow reception services and fully compliant payment processing.
As one of the most well-known firms in Kent, Europa Worldwide Group prides itself on being an employer of choice within the South-East labour market. That's why it has developed partnerships with public sector authorities across the region to ensure job opportunities meet local needs.
According to the latest unemployment statistics, published by Kent County Council, 45,570 people in the county were seeking a job, of which 3,610 were in the Ashford area. Although unemployment levels for both the county and district (4.8 per cent and 4.6 per cent respectively) remain lower than the national average of 5.2 per cent, there is still a pool of untapped talent that Europa Contact Centre is keen to bring into the fold.
Vanita Dass-Puri, Head of Recruitment at Europa Worldwide Group, stated: "We take our responsibility as a local employer very seriously. Our HR team continues to work extremely hard to ensure our job offers provide opportunities for career progression as well as the flexibility that employees in today's labour market are keen to secure.
"As a firm which recently featured in The Sunday Times Profit Track 100 2021, which ranks Britain's 100 private companies with the fastest-growing profits over the past three years, Europa Worldwide Group prides itself on its human capital and the contribution our people make to the overall performance of the business."
"We're looking for enthusiastic and experienced people to join us at an exciting time in our evolution as a modern and innovative outsourced contact centre that caters for a broad range of sectors and a variety of recognisable brands. If you're keen to operate as the voice of a client's values to improve their own customer service, then these are the jobs for you."
Find out more about working for Europa Contact Centre, or if you would like to know more about how we can support your business, email or call us on 01233 555 667.
Sign up for the latest news and updates from Locate in Kent