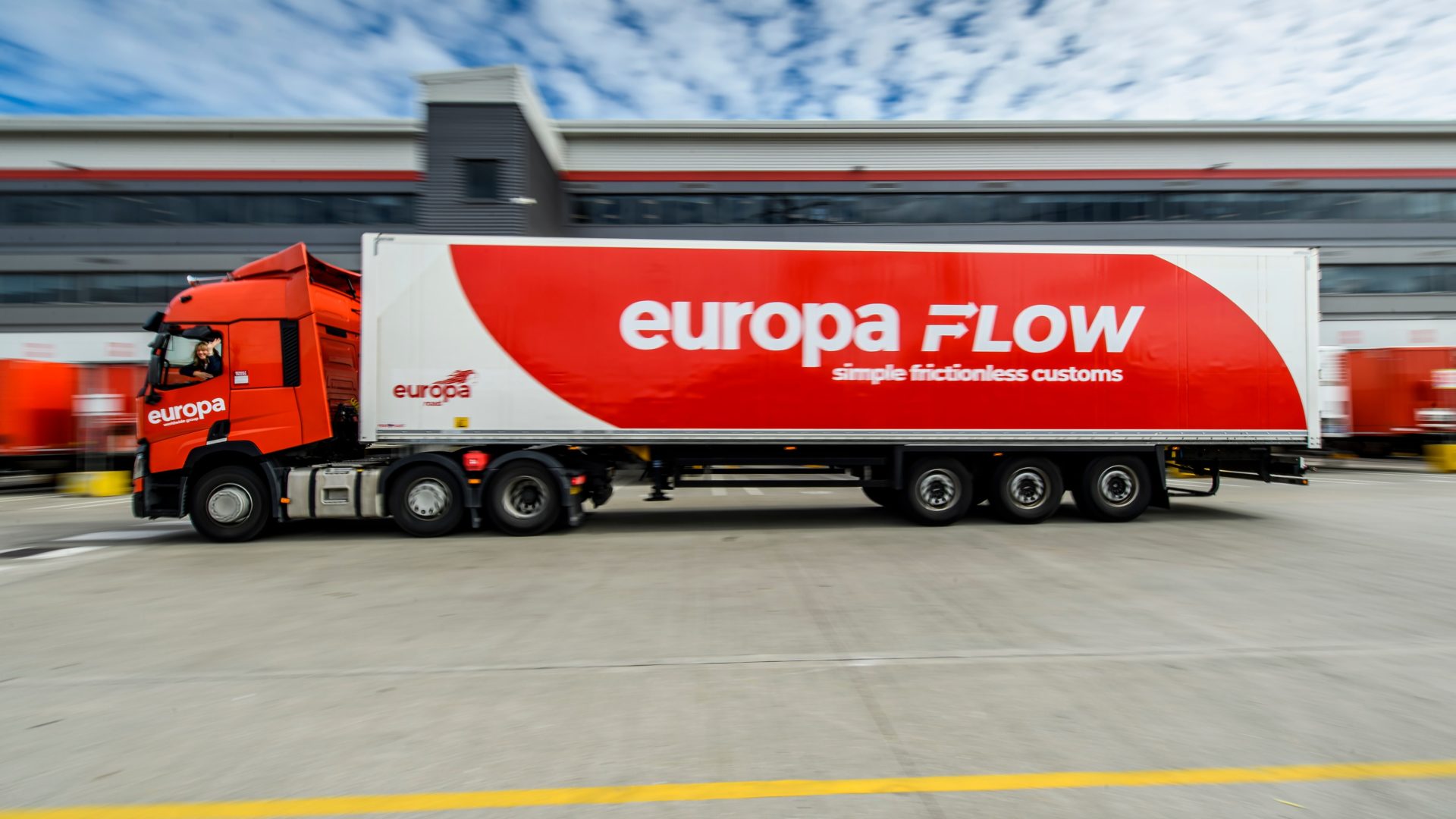 News
Europa Flow bucks Brexit trading downturn
In the wake of Parliament's spending watchdog reporting that Brexit has negatively impacted on UK trading levels, the latest statistics from Dartford headquartered Europa Worldwide Group shows its 'frictionless customs product' is enabling its customers to buck that downward trend.
Since it was launched at the start of 2021 in response to the UK's departure from the European Union (EU), Europa Flow has seen a 101% increase in the number of jobs going through the books.
Over the course of past year, more and more customers engaged with this specialist delivery duty paid (DDP) service as they realised other carriers did not have sufficiently robust plans in place to move goods seamlessly across Europe.
In January 2021, Europa Flow transactions were averaging around 4,000 per month. From that point onwards, as customer confidence grew, the volumes have increased rapidly over the ensuing months.
One year on, by the end of January 2022, the average monthly transactions had more than doubled, meaning that by the end of the first 12 months, Europa Flow had dispatched over 100,000 consignments; a significant milestone and one the firm is immensely proud of.
As well seeing exponential growth in the number of transactions, over this same twelve-month timeframe, Europa Flow has also delivered across 24 EU countries and exported goods worth a total value of £1bn.
Each month, Flow has also generated a total value of £1.8m duty deferred and created an estimated £14.28m in VAT zero rated processes for its customers.
The popularity of this seamless, stress-free service has arisen because it mitigates the exact issues – "increased costs, paperwork and border delays" – the Public Accounts Committee recently expressed concerns about.
Europa Flow offers anticipated goods declarations, meaning consignments can be collected and exported on the same day. This appeals to customers of UK exporters because it means the whole process of appointing a customs broker, completing import declarations, and paying import duties is already taken care of.
More and more customers have turned to Europa Flow for these reasons, but also because other logistics operators were not fully up to speed on the far-reaching implications of Brexit, meaning goods were being held up in transit.
Trunki – the original ride on suitcase for kids – was one such brand which experienced these frustrations. In the first half of 2021, the global business was using other carriers to move goods to Europe, but these continued to get stuck at ports because transporters lacked understanding of the new Brexit regulations and border requirements.
Philip Prophett, Warehouse Manager at Magma Moulding which manufacture the ride on suitcase Trunki, explained: "These transit delays were immensely challenging, so we began to explore alternative solutions. These included using European storage facilities and creating a European division of the company, both of which had huge cost implications, making them unviable.
"We had worked with Europa in the past, and received a call last summer from the firm, informing us about Europa Flow. It could not have been timelier, because we had really been struggling to find the right solution to meet our export needs.
"From that point on, the situation improved dramatically; we were able to increase our volumes and get our European growth projections back on track. Europa Flow gave us the confidence to expand our customer base on the continent once again, because we knew we could get our products there without any glitches.
"In our experience, Europa Flow really does seem to be the only available solution in the market that fully responds to a customer's needs. Behind the scenes, there are dedicated account and branch managers who are responsive, proactive, and up front, delivering a personal service.
"Trunki very much sees Europa Flow as a partner, not just supplier, to the brand. Time is invested in understanding our processes, lead times, and relationships with key marketplace platforms such as Amazon. This partnership approach is of immense value to our business."
Despite continued disruptions in the wake of the pandemic, Europa Flow – which sits under the business portfolio of Europa Road, the European road freight division of Europa Worldwide Group – has tackled the issue of Brexit head on.
The pioneering logistics operator has always been one step ahead of the challenge, making strategic preparations 12 months before the end of the transition period, with a significant investment of £5m.
Sales and Branch Network Director at Europa, Adrian Redmile, commented: "As a business, we have never shied away from the challenge of Brexit. Europa Flow has been about staying one step ahead of the game, future-proofing our own business as well as those of our customers.
"The product has been instrumental in enabling our clients to remain operational and resilient in the face of economic shocks. We are very proud of what Europa Flow has already achieved and how it is leading the logistics industry by example as we enter a new era of supply chain interactions."
Europa Worldwide Group has five divisions – Europa Road, Europa Air & Sea, Europa Warehouse, Europa Contact Centre, and Continental Cargo Carriers and has featured in The Sunday Times Top Track 250 for the last three years.
It employs more than 1,100 staff at 15 UK sites, including at Shield Road in Dartford, Kent, as well as in Hong Kong, France, and Belgium.
Sign up for the latest news and updates from Locate in Kent