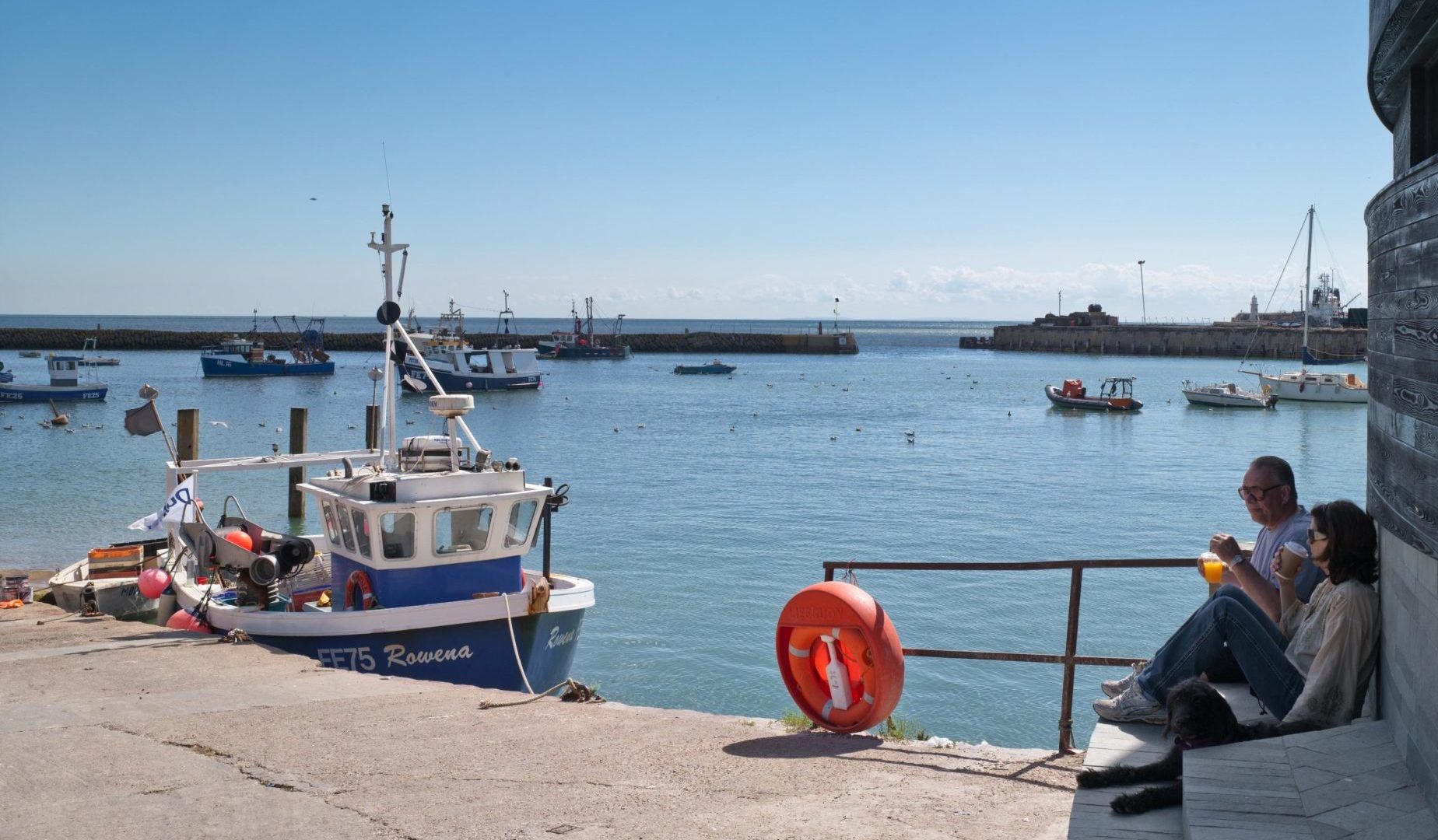 News
Forget London – Kent is the new hot spot for creative agencies
Where do creatives go to thrive? It used to be that London was the only place for anyone with a yen for culture and creativity.
Yet the capital's consistently high property prices – both commercial and residential – have been an increasingly heavy concern for start-ups and established businesses alike, who lacked the freedom to grow.
The world has changed immeasurably in the last 12-months, and as businesses slowly recover from the impact of COVID-19, flexible working and remote access has become the norm around the world. Which means the bright lights of London are starting to lose their shine[i] and more people are making the move to Kent.
Increasing numbers of international and award-winning businesses have made Kent their home – with the creative and digital industries leading the charge.
Gavin Cleary, CEO of Locate in Kent, said: "London used to lure young talent away from Kent, as the capital was seen as 'the only place to be' for creatives. But now, we are seeing an influx of people either returning to Kent or starting afresh in our region.
"The COVID-19 working restrictions allowed the most senior people across a multitude of industries to see first-hand that you don't need to be in London – or any big city – in order to thrive. As everyone adapted to more flexible working around the clock, paying high rents for small, impractical spaces in the heart of the city suddenly felt pointless, especially when there is a wealth of adaptable, purpose-built business locations right on London's doorstep."
No one could have failed to recognise the enormous success of seaside towns like Margate and Folkestone in attracting internationally renowned creatives to set up shop, including A&C Studios, Cognitive and Sleeping Giant Media. Tunbridge Wells is home to almost 1,000 thriving creative and digital businesses, while Sevenoaks is seeing more and more creative SMEs ditching the city for the leafy borough.
Companies no longer have to compromise on space, connectivity or talent when they come to Kent. And, more to the point, employees based in these areas enjoy all the benefits of working in a cultural hub without the long days, laborious commute and city prices.
In fact, it's never been easier for businesses of all shapes and sizes to ditch the city life and work in the Garden of England. And what's one of the biggest deciding factors? The price of office space, coupled with an easy relocation process.
Commercial property costs are up to 72% cheaper than the capital, and residential property is typically 33% lower – a huge incentive for business owners and their staff alike.
Purewhite Creative is just one example of how Locate in Kent has helped a business transition from London life to Kentish living, and benefit from the office space savings that comes with such a move.
Director of Purewhite Creative, Andy Sayers said: "A fear of ours when we thought of relocating was how leaving London might impact the business, but the postcode doesn't make any difference whatsoever. Business owners and employees alike need a good work-life balance, and Kent's surroundings offer this in spades. There really isn't any less opportunity outside of London."
Locate in Kent has a free and confidential relocation service for businesses looking to make the move. Thanks to unrivalled knowledge of Kent's commercial landscape, the team can help you find the right location for your specific business needs, help you access funding, introduce you to the right people, connect you with local talent pools and offer ongoing support and guidance as you grow your business in Kent.
When it comes to skills and talent, Kent has an abundance of high-quality staff. We boast four universities, including the University of Creative Arts, one of top specialist universities in the UK for the creative industries.
The high-speed rail link offers fast access to London for those who need it, so individuals can be in central London in as little as 17 minutes – or jump on the Eurostar and be in central Europe in less than two hours.
And the future looks even brighter for the county as the Thames Estuary is poised to become one of the most exciting cultural hubs in the world, providing much-needed space for expanding creative businesses and delivering the scale of services, skills and infrastructure sought by both UK organisations and international creative producers.
Gavin Cleary added: "Anyone coming to Kent will be surrounded by creative and cultural businesses, have access to an incredible talent pool, enjoy flexible inspiring working spaces and will pay less for the privilege.
"More than ever, Kent is a very real and exciting prospect when deciding on where you want to make your business grow."
Sign up for the latest news and updates from Locate in Kent