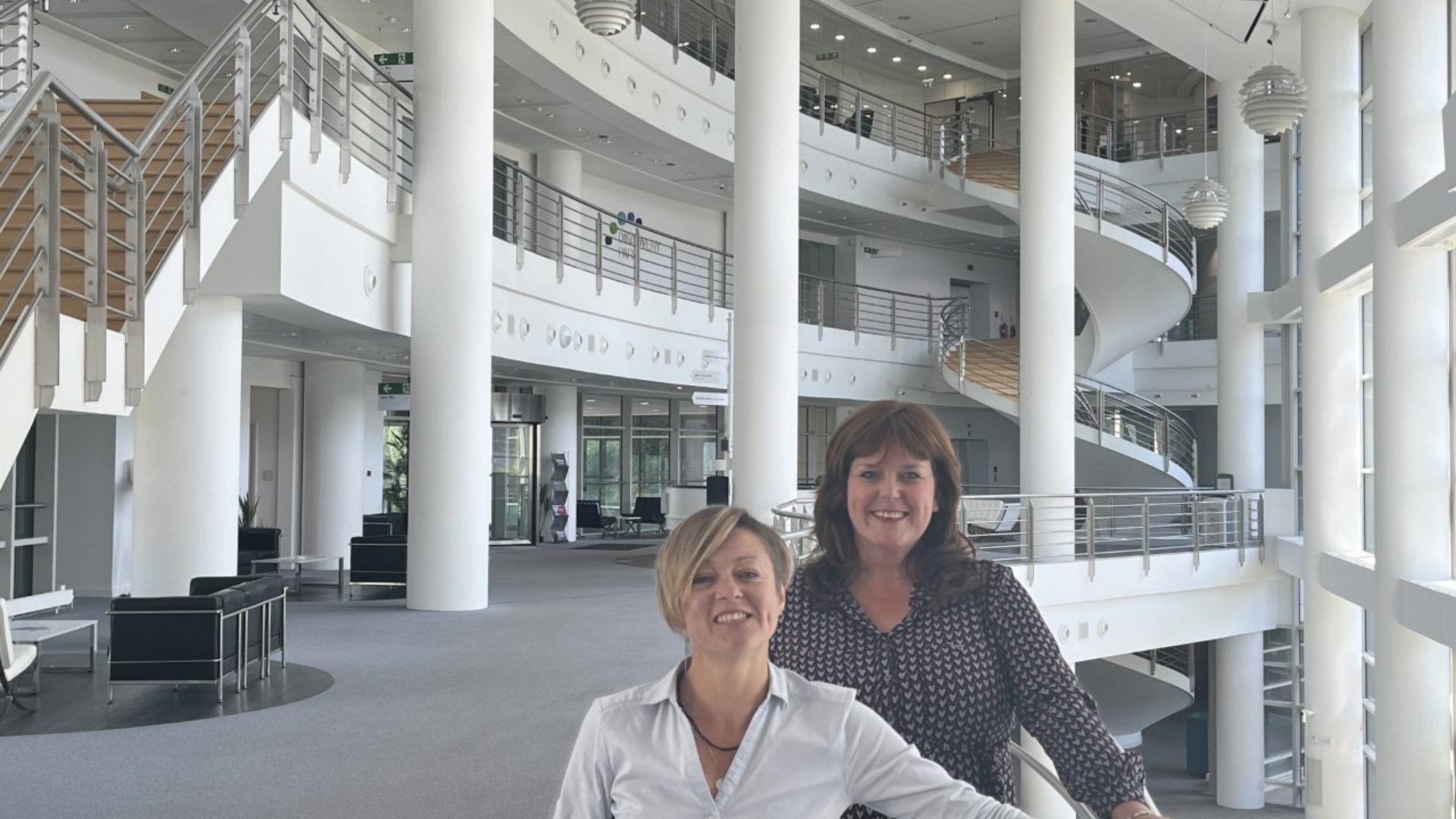 News
Hub champion appointed
Discovery Park has appointed a champion to drive two important projects for the life science and innovation campus near Sandwich.
Rebecca Tranckle has been employed as Manager of the Skills Hub and Health Hub, to support the growth of both initiatives.
The Skills Hub combines the expertise of Canterbury Christ Church University, EKC Group, Pfizer, The Stem Hub and University of Kent, to support tenants by providing access to the further training needed to grow their businesses, and by helping them find and retain new talent.
Rebecca will be Discovery Park's link between tenants and the universities, further education colleges and schools, helping them access apprenticeships, T-levels and provide work experience.
The Health Hub promotes collaboration between tenants and Rebecca's role will help them develop commercial relations with Discovery Park's partners in the universities, as well as the Industrial Biotechnology Innovation Centre (IBioIC), as part of the Government supported Life Sciences Opportunities Zone.
Commenting on her appointment, Rebecca said: "This is my dream job as it will enable me to help promote STEM skills and support the growth of some of Kent's most exciting businesses by fostering their relationships with the county's academics and teaching communities."
Jane Kennedy, Chief Business Officer at Discovery Park, added: "Gaining access to people with the right skills continues to be one of the biggest challenges facing businesses of all sizes and in many sectors, and Rebecca is perfectly placed to help make this happen.
"Thanks to her experience in the STEM arena she also has the right knowledge and understanding of the health technology industry and will support our tenants in that community to develop relations with the region's universities, promote collaboration., and help bring new products to market."
Born and bred in Thanet, Rebecca joins the Discovery Park team from tenant Transpharmation, where she was involved in developing outreach programmes with schools and other science companies.
When not enjoying her cycle to work and spending time with her family, Rebecca volunteers as a STEM Ambassador with Discovery Planet, the social enterprise based in Ramsgate.
Sign up for the latest news and updates from Locate in Kent