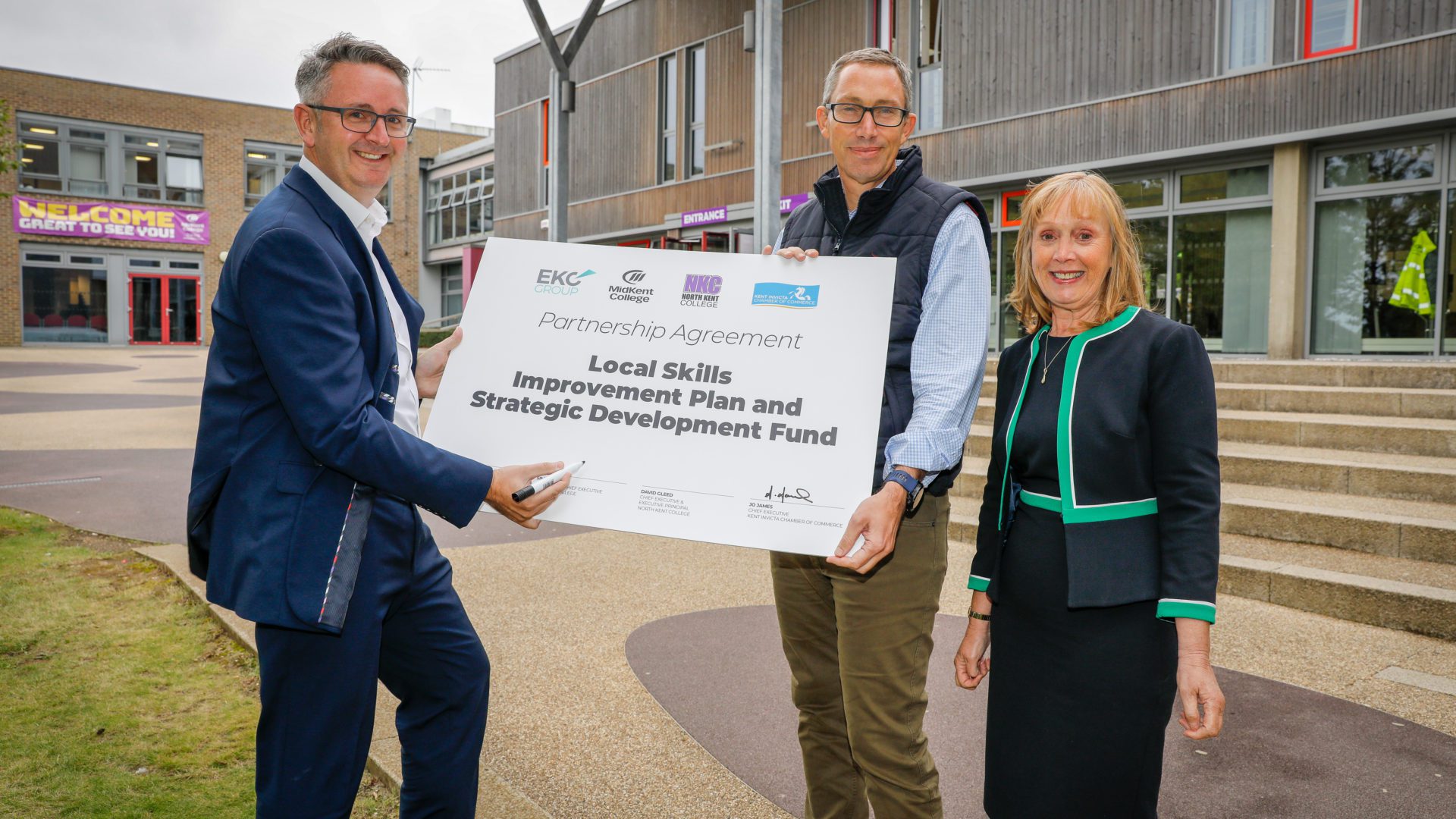 News
Kent skills trailbrazer hits first milestone
A Kent-based partnership has completed the first part of its task to help develop a blueprint for skills to support the growth of local firms.
Kent Invicta Chamber of Commerce and Further Education partners EKC Group, MidKent College and North Kent College, have joined forces to develop a Local Skills Improvement Programme (LSIP) to tackle the immediate and long-term skills needs of local businesses.
In excess of 1,200 businesses actively participated, including the team interviewing 667 business leaders over the telephone to get their views on the day-to-day skills issues being experienced across the county, as well as looking to the future. Kent Invicta worked with key stakeholders such as the South East LEP and Kent County Council, as well as other business organisations such as IoD Kent and FSB.
In line with the profile of the Kent economy, the companies interviewed, 92 per cent employed less than nine employees, six per cent had between 50 and 249 employees, with less than two per cent having a larger workforce.
The Chamber then hosted a series of industry workshops with partners, with all the companies who responded to the survey committing to continuing the discussion. Designed to support the whole of the county's economy, the LSIP has also identified three key sectors – agriculture, construction and engineering – with a shared thread of decarbonisation, as priorities for skills development in Kent.
Jo James, Chief Executive of Kent Invicta Chamber of Commerce, said: "The responses show skills continue to be a priority issue for businesses and our education providers are committed to responding to the everchanging skills agenda. However, to achieve this we need to know where the gaps are, and at what level, in order to help companies recruit and retain the skilled people they need in order to grow. If we fail to respond, our county's productivity won't reach its full potential.
"A big thank you must go to all the organisations who partnered with us to reach out to as many local firms as possible. Their feedback will help shape the curriculum delivered by local further education colleges, so ensuring the county's skills priorities are aligned and businesses across Kent are able to grow."
Partners will be invited to comment on the LSIP in February, before Kent Invicta present the programme to Government.
The Kent partnership was appointed by the Government with the aim of influencing the national skills framework which is to be launched later this year.
For further information on the LSIP visit: www.kentemployerskillsplan.org
Sign up for the latest news and updates from Locate in Kent