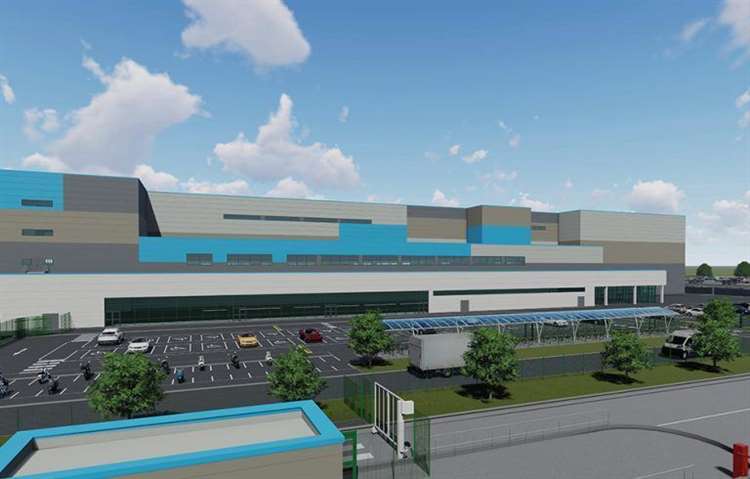 News
Making More, Smarter
As we covered in last quarter's review, the industrial real estate sector's growth shows no sign of slowing in the medium term. However, this is a story of two sub sectors differentiated by use and tenure. The overall imbalance between supply and demand for tin shed assets will continue to mean this is a growth sector. However, logistics leased facilities could potentially crowd out the highest value employment opportunity, manufacturing and freehold.
CBRE predicts demand for another 59 million Sq Ft of logistics space until 2025. This is driven by the UK's growing online shopping penetration as we have learned to expect our purchases to arrive faster than by visiting the shop to choose, collect and pay. That means retailers need the capacity to hold large volumes of stock and not large amounts of retail space.
The challenge we face in Kent is the pressure on industrial space for manufacturers. 
It is easy to forget that one of the reasons the UK has the 5th largest economy is because it is the 9th largest manufacturing economy. And it is no coincidence, the UK is also the 10th highest exporting economy by value as well. Much of what we manufacture is based on importing raw materials and smaller parts to combine for higher value exports. Think automotive, pharmaceuticals, fashion and the machines used in factories to make things.
The South East of England has the UK's largest concentration of manufacturing facilities with some 290k people working in the sector. In Kent we are at the forefront of construction supply chain, food processing and FMCG manufacturing sectors.
So, manufacturing is big, what's the issue? 
Well, just with other global mega trends, the pandemic has accelerated the change that was already underway. The move to onshore started well before Wuhan became a city synonymous with wet markets and viruses. Currency fluctuations as the Global Financial Crises is unwound, the trebling of shipping costs from China, Brexit, the infamous Suez Canal blockage and industry recognising the value of Just in Time over low cost was all contributing to UK manufacture growth. Not necessarily in the number of factories, but in the amount and value of work no longer sub-contracted in Asia. Covid-19 has accelerated onshoring to present a genuine opportunity for wholesale industry transformation.
With every opportunity, especially transformation based, comes challenges. Two in particular face South East England based manufacturers; labour and real estate.
Labour
The Brexit and Pandemic cocktail delivered net EU emigration for the UK for the first time in twenty years. Just as factories want to grow, there are fewer people to work in them. This has led to record capital investment in automated capacity. According to Make UK, the latest available figures (from 2020) shows the UK invested over £31 billion (US$38 billion) in manufacturing. The classic economic move to swap labour for capital.
As interest rates increase, there is a risk this could slow, but we expect this to be offset by the sheer scale of underlying demand and the 130% corporation tax Super Deduction. Hopefully, Rishi is reading this and is already hatching a plan to extend this to stoke GDP growth and fight inflation.
Real Estate
As manufacturers replace people for machines to onshore, they need space for their new kit and to hold more pre-production materials. Unlike logistics that has constant cashflow, manufacturing is a lumpy business. Investment and orders don't come on a steady state curve. Investment decisions are not made on the fly and orders can take years to secure and fulfill. The business model and balance sheets of manufacturers don't lend themselves to 20 year leases – they cannot easily close and move to a nearby box due to an unfavorable rent review. Manufacturers need freehold.
Our database of manufacturers looking for space illustrates the challenge. Kent is the destination of choice for businesses in the South East – it is adjacent to the greatest and most global city in the world, London and is the point where the European Single Market meets the UK. Dover alone handles around a sixth of all UK cargo vessel arrivals each year and over £100bn of trade in goods passes through the port each year.
Kent has four world class universities and three of the best colleges in the country producing skilled young people. It's a great place to live, with a population of over 1.5 million that continues to grow.  350 miles of coastline, the home of English wine production and arguably England's best golf courses helps the appeal.
To compound the situation, Savills' research has found that since 2011, London has lost 5.7m Sq Ft of industrial space to other uses, largely residential. Available floor space has risen in only nine of London's 35 boroughs. Industrial vacancy rates have fallen to a record low and there aren't new sites coming forward.
Kent's value has been recognised by global real estate investors like Prologis, Panattoni, Goodman, Uniper and most recently Arax. UK investors like Wrenbridge, Clearbell, Reef, Tritax and Bericote all have large schemes underway. However, their investment model is based on long lease B8 use. We're working super hard to release more B2 freehold use sites.
If you influence property investment or planning policy, take note; there is demand for new freehold factories in Kent; especially west and north of the A249. We need a sustainable supply of land to fulfill investment and stable job growth.
If you are an agent or landowner and have sites suitable for clean, high-tech manufacturing – call me today to start releasing its value.
Simon Ryan is our Investment Director. He works with businesses and property developers to make Kent an even more appealing place to work and grow businesses. Click here for his contact details >>
Further reading 
Make UK Q2 2022 Manufacturing Outlook 
CBRE: UK 2022 Real Estate Outlook 
Major Industrial Sites with Availability 
Dartford, Goodman Crossways Commercial Park 
Sign up for the latest news and updates from Locate in Kent