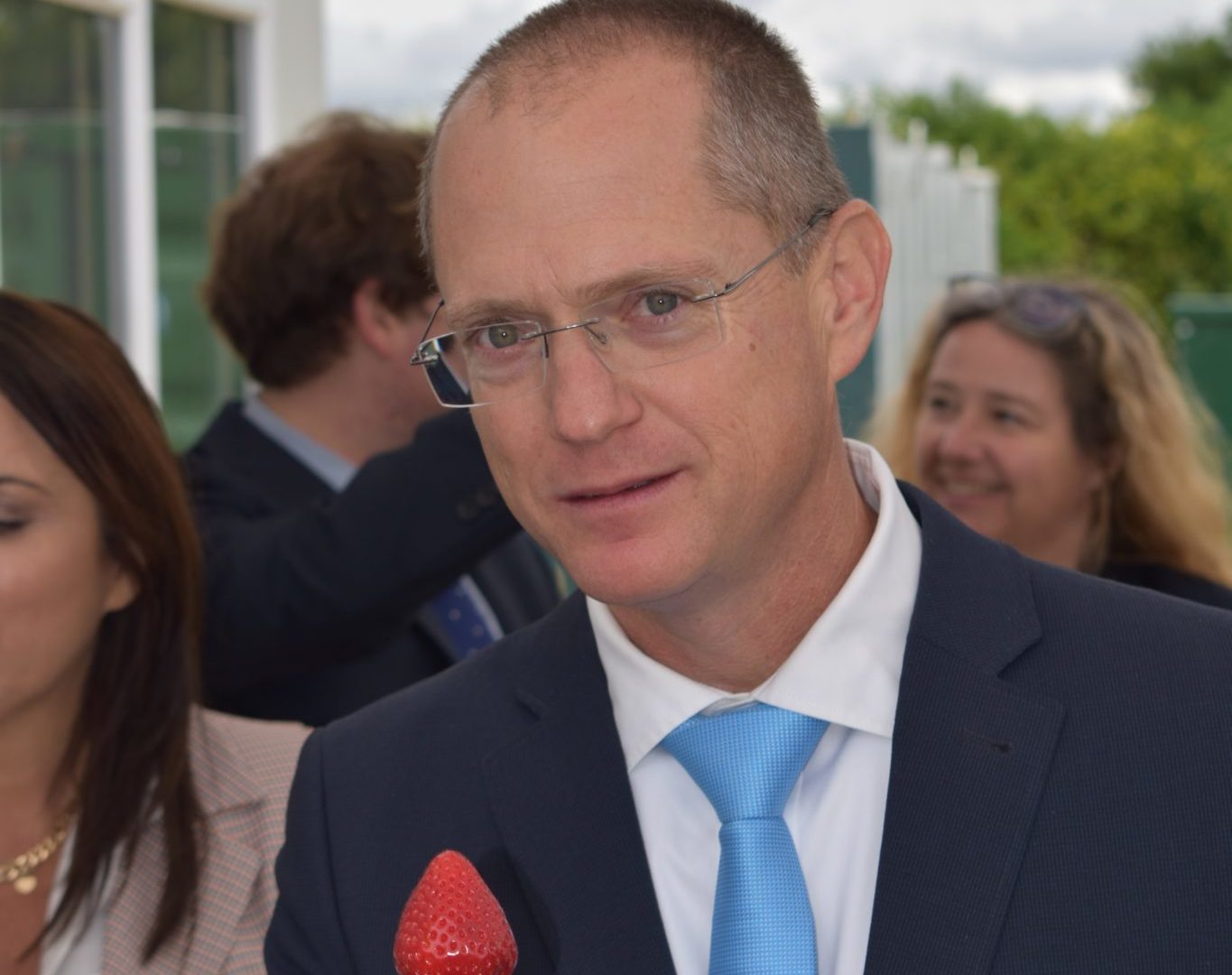 News
Israeli Minister explores innovation in the UK's agri-food sector
The Israeli Minister for Agriculture and Rural Development, Oded Forer, visited the research station at NIAB's East Malling site and a leading strawberry grower in Kent to explore the UK's agri-food sector, on Thursday 30 June.
Coordinated by Growing Kent & Medway, the visit enabled the Minister to discover the modern science and technology being developed at NIAB, and explore how cooperation in agriculture technology could be enhanced between Israel and the UK.
The Minister was presented with NIAB's latest strawberry varieties, which have been developed using modern breeding technology. The WET Centre, which demonstrates how to use water and fertiliser more efficiently and showcases the latest technology to control climate to maximise yields, was also part of the tour.
The Minister was particularly pleased to find Israeli technology employed by the WET Centre.
Minister Forer's visit to NIAB highlighted the huge potential for bilateral cooperation between research, academia and private sector of both Israel and the UK, stating: "Governments around the world will have to put food production high on their agenda in the coming years. The visit to NIAB, one of UK fastest growing crop science organisations, demonstrated the importance of applied research and the need to provide solutions to this burning challenge.
"Israel has much to learn from and contribute to UK efforts to increase domestic productivity to meet its food security needs."
Commenting on the visit, Prof. Mario Caccamo, NIAB, CEO said: "We are always pleased to welcome overseas visitors to see our fruit research facilities and it was particularly opportune that we could demonstrate Israeli technology employed in the UK".
The Minister later took the opportunity to view further new technology being developed by local Kent soft fruit grower, Hugh Lowe Farms Ltd, who are working with Dogtooth Technologies Ltd to develop a robotic strawberry harvester.
Gavin Cleary, CEO Locate in Kent, said: "The visit by the Israeli Agriculture Minister to Kent was a great opportunity to showcase the strength of this region to the UK's agri-food sector, the exciting and innovative work that is taking place and the opportunities for business investment.
"NIAB at East Malling is a world leading research centre, but just one part of a growing and ambitious cluster of science-led innovation which the Growing Kent and Medway programme is delivering, providing a springboard for future business growth."
Dr Nikki Harrison, Programme Director for Growing Kent & Medway, said, "Kent and Medway is home to some of most innovative and sustainable food and drink businesses in the UK and internationally.
"We welcomed the opportunity to demonstrate the innovation taking place across the horticultural supply chain in Kent to the Minster. International collaboration is critical to
driving technological advancement and delivering sustainable economic growth in our region."
Sign up for the latest news and updates from Locate in Kent