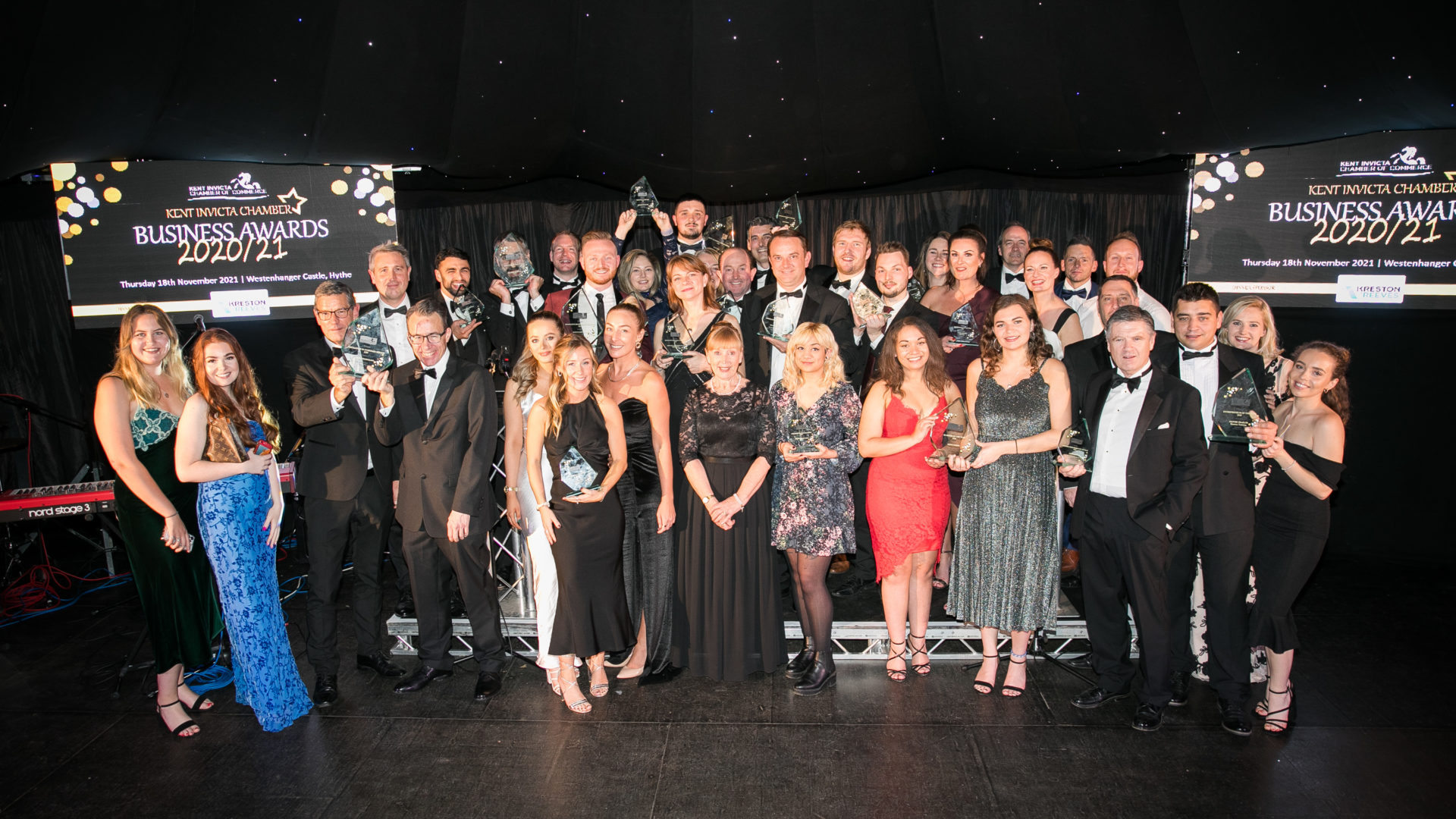 News
Search is on for Kent's best businesses
Companies across the county can now enter the Kent Invicta Chamber of Commerce Annual Business Awards and pitch themselves as the being one of the best companies in the county.
Kent Invicta Chamber has launched the 2022 awards to help showcase the business community and this year the contest is run in association with Kent County Council
Jo James, OBE, Chief Executive of Kent Invicta Chamber, said: "These awards are going to be bigger and better thanks to our association with Kent County Council, our partners and our category sponsors.
"It is important for organisations to stand out from the crowd and differentiate themselves from competitors – being an 'award-winning business' can help make that happen. We look forward to bringing together our panel of judges to sift through each entry and shortlist the finalists, and ultimately select the winners."
Cllr Derek Murphy, Kent County Council's Cabinet Member for Economic Development, added: "Across Kent we have businesses who are leaders in their respective industries, making a positive contribution to the county's economy and the communities in which they work. We want to celebrate everything that is great about Kent, and we are delighted to co-host these awards."
Entries for the awards, which are open to all, must be submitted online at: kentinvictachamber.leadpages.co/chamber-awards-2022/ before 5pm on 9 September.
Kent-based business can compete to be crowned the county's best: business, employer, entrepreneur, excellence in customer service, family business, innovative business, construction project, success in international trade, and sustainability & de-carbonisation business of the year, as well as most promising new business.
The awards have secured a number of leading sponsors, including Azets, Kent International Business, McArthur Glen Ashford Designer Outlet, MidKent College, Rift R&D Tax Credits, Stagecoach, University of Greenwich and University of Kent, as well as Kent County Council.
The winners will be announced at a black-tie dinner, sponsored by Digital Outlook, at Westenhanger Castle, on 17 November. For more information visit https://www.kentinvictachamber.co.uk/
Sign up for the latest news and updates from Locate in Kent