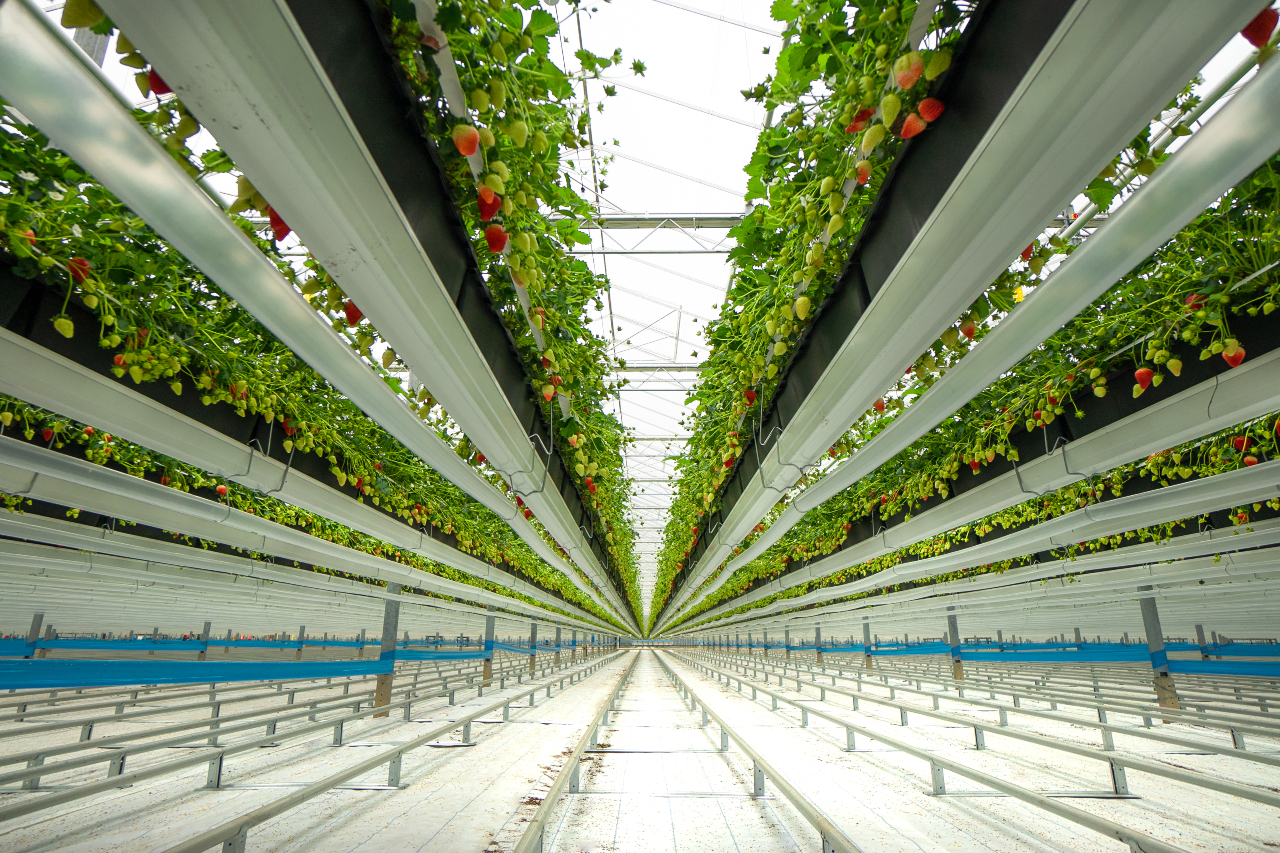 News
Malling Fruits plant sales nearing 100 million milestone
NIAB EMR in Kent has seen sales of its fruit varieties, bred under its Malling Fruits brand, hit a record high.
In 2021, sales of its world-leading fruit varieties bred under the Malling Fruits brand exceeded more 94 million plants.
The best-selling variety was its industry leading June-bearer strawberry MallingTM Centenary with sales of more than 68 million plants. Another highlight saw sales of its raspberry variety MallingTM Bella® rise by more than 50 per cent on the previous year's plantings.
Announcing the record-breaking performance, Will Robert, Business Development Manager at NIAB EMR, said: "It is clear the Malling Fruits varieties are moving towards becoming industry leaders as they as increasingly popular among fruit growers and retailers, and recognised by consumers.
"The quality and yield of these varieties is being recognised internationally and we have wide-ranging and high expectations for the future uptake of sales across Europe and beyond."
In 2021, Malling Fruits launched two more strawberry varieties – ever-bearer MallingTMAce and June-bearer MallingTM Vitality– during the year. Both varieties are expected to become industry standards in the next five years, when plant propagation meets the current demand from growers.
Sales of Malling™ Ace are already being taken up to 2025, with growers urged to contact their propagators early to ensure future supplies.
Commenting on the progress, Oliver Doubleday, Chairman of East Malling Trust, the horticultural charity and major supporter of NIAB EMR, said: "It is clear Malling Fruits is well on its way to achieving its ambition to set the highest quality standards of new varieties demanded by the industry and consumers.
"Reaching the 100 million milestone for plant sales is well within Malling Fruits' grasp and demonstrates the world-class fruit breeding going on here in Kent."
NIAB EMR has breeding programmes covering strawberries, raspberries, blackberries, cherries, apples, and fruit tree root stocks, with a long list of potential varieties in trial in several northern hemisphere countries.
For further information visit: www.niab.com/malling-fruits
Sign up for the latest news and updates from Locate in Kent