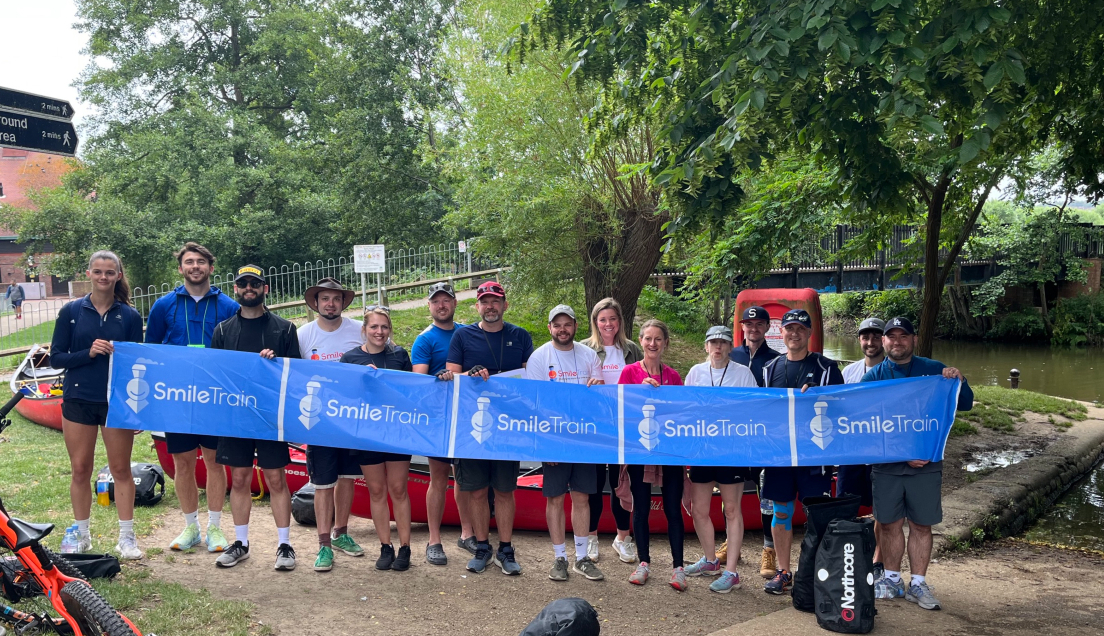 News
Medley of Medway tasks raises smile for charity
A trio of trials along the River Medway saw a team from planning consultancy DHA raise more than £5,000 for Smile Train, the firm's charity of the year.
Twenty members of DHA, which is based in Maidstone, Gatwick and London, started their 'Medway Medley' challenge at Turners Hill in West Sussex, the source of the River Medway, and made their way to Sheerness, where the Medway reaches the Thames Estuary.
The team started by trekking 22 miles on foot, following paths through East Grinstead, Cowden and Penshurst before arriving in Tonbridge, where they swapped their hiking boots for water shoes and canoes.
After paddling for six hours, navigating 9 locks, the DHA team docked 18 miles down the River Medway at Allington Lock, near Maidstone. After a quick refuel, the team donned their cycling helmets, grabbed their bikes and headed off to their final destination via Rochester. After cycling over the Old Sheppey Bridge, the team arrived at Sheerness, the mouth of the River Medway, 17 hours later.
Pat Reedman, Director of DHA, who came up with the fundraising challenge, said: "The Medway Medley epitomises the spirit within DHA, we focus on what we've got to achieve. We've all got our strengths, and as a team we come together, and support each other until we reach the finishing line."
Alex Hicken, Managing Director of DHA, added: "While it was a fun day out, testing the team mentally and physically, we can't forget the reason why we were all there in the first place, to raise money for Smile Train, which does so much good work around the world helping children with clefts.
"The charity is particularly close to our hearts because one of our director's children was born with a cleft in 2021. The family quickly learned the importance of having access to quality cleft care and his daughter and wider family were lucky enough to receive fantastic care from the NHS. Unfortunately for many families beyond the UK getting access to cleft care is not possible. A big thank you must go to everyone who sponsored the team."
Smile Train teams up with in-country medical professionals to provide cleft treatments to patients in their own communities.
DHA were supported on their day-long mission by River Medway Canoes, Paddle Cabin and Kent Life visitor attraction where they stored their bikes on the day.
Sign up for the latest news and updates from Locate in Kent