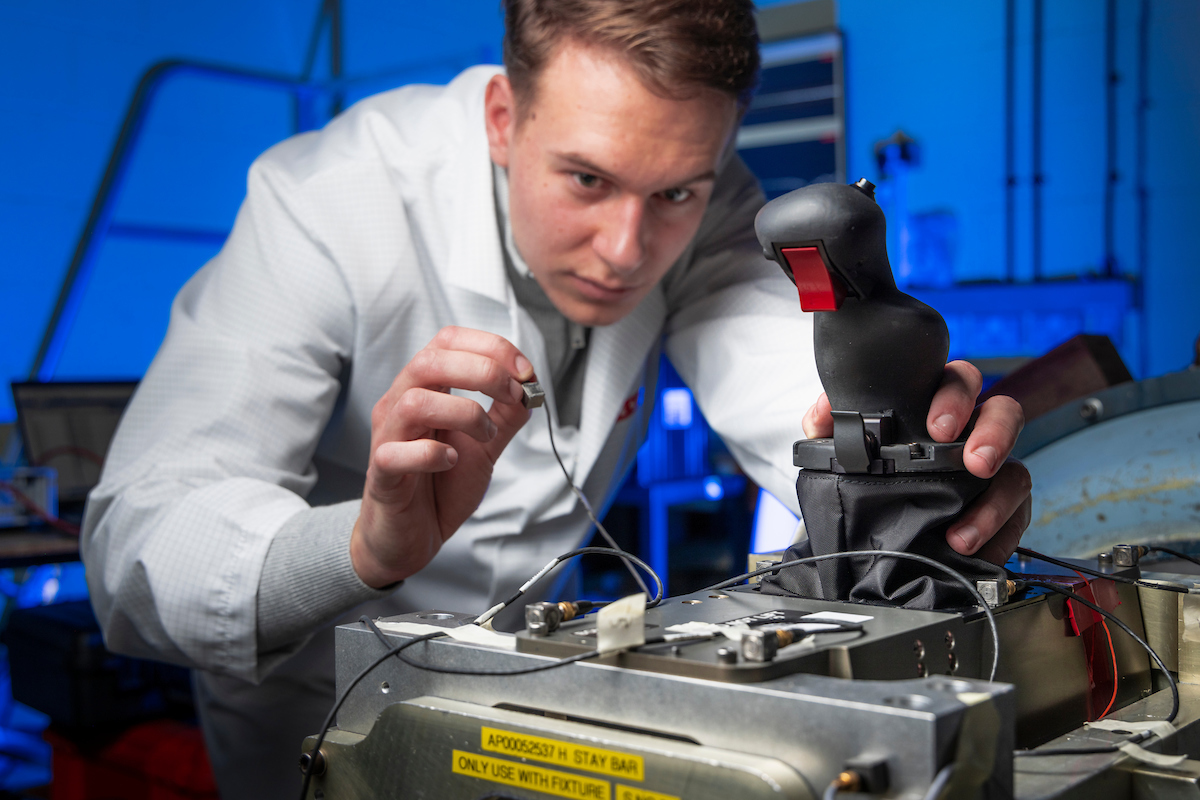 News
New research highlights BAE Systems' economic contribution to Medway
Newly-released research carried out by Oxford Economics shows the extent of BAE Systems' contribution to the economy of the South East, including creating highly skilled jobs, funding world-leading research and sustaining a vibrant national supply chain.
BAE Systems is Medway's largest private employer and its 1,500 staff are part of the firm's 8,200 full time employees in the South East that deliver some of the world's most advanced defence technology, from satellites to electronic systems and cyber capabilities.
News that the company plans to increase its Medway workforce by up to 500 within the next five years has been welcomed by Medway Council.
Cllr Lauren Edwards, Medway Council's Cabinet member for Economic Development and Inward Investment, said: "This announcement sends a positive message about Medway as a place for cutting edge science, technology and engineering to other international businesses looking for a UK base.
"BAE Systems has long been one of Medway's leading companies. This investment demonstrates huge confidence in Medway as a great place to invest and will be a further boost to the local economy. It will offer long-term skilled employment for hundreds more of our young people and attract others to move to the area.
"BAE Systems' commitment to developing a skilled workforce is to be congratulated and we welcome any opportunity to help it strengthen its supply chain links with other local businesses and our three universities."
Last year, BAE Systems' supply chain sustained a total of 26,500 jobs in the South East.
The company is hiring thousands more experienced professionals and early careers trainees this year across the South East, with opportunities in a range of areas including marine and electronic engineering, project management and finance.
Charles Woodburn, BAE Systems Chief Executive, said: "As one of the UK's largest employers, we recognise our responsibility to help deliver economic prosperity as well as national security. Our continued investment in skills, technology and the communities where we live and work supports thousands of jobs and is creating opportunities for people to play an important role in helping to keep our country and our allies safe."
Data published in the 'BAE Systems' contribution to the UK economy' report shows that last year the company spent £1.15 billion with local suppliers and provided mentorship and support for SMEs in a boost for regional business.
Across the UK, BAE Systems supported 132,000 jobs and contributed £11 billion to GDP – equivalent to 0.4% of the domestic economy.
Almost 40% of the company's employees are based in the UK's most deprived areas, where long-term employment opportunities are especially important. To support learning and development in these communities and across its workforce, the company spent £180 million on education and skills last year, almost doubling its annual investment since the previous year.
As well as supporting educational outreach in local schools and colleges, this investment allows BAE Systems to provide lifelong development for its workforce, using bespoke facilities such as its Academies for Skills and Knowledge.
Last year the company recruited more than 740 apprentices and graduates in the South East, and the Ofsted Outstanding training BAE Systems provides helps ensure they receive the best possible start to their careers.
BAE Systems in Medway has strong partnerships in place with local education providers including MidKent College and the Universities at Medway (University of Greenwich, University of Kent and Canterbury Christ Church University)
Strong partnerships across industry, academia and SMEs are a vital part of BAE Systems' work and the company invested £1.4 billion in research and development last year, both self-funded and on behalf of its customers, helping sustain the UK's valuable engineering and technology sectors.
BAE Systems has operations around the world and is one of Britain's leading exporters, with Medway's team serving customers in 44 countries around the world. In 2022, the company exported £3.7 billion of goods and services from the UK – equivalent to almost 0.5% of all UK exports.
Sign up for the latest news and updates from Locate in Kent