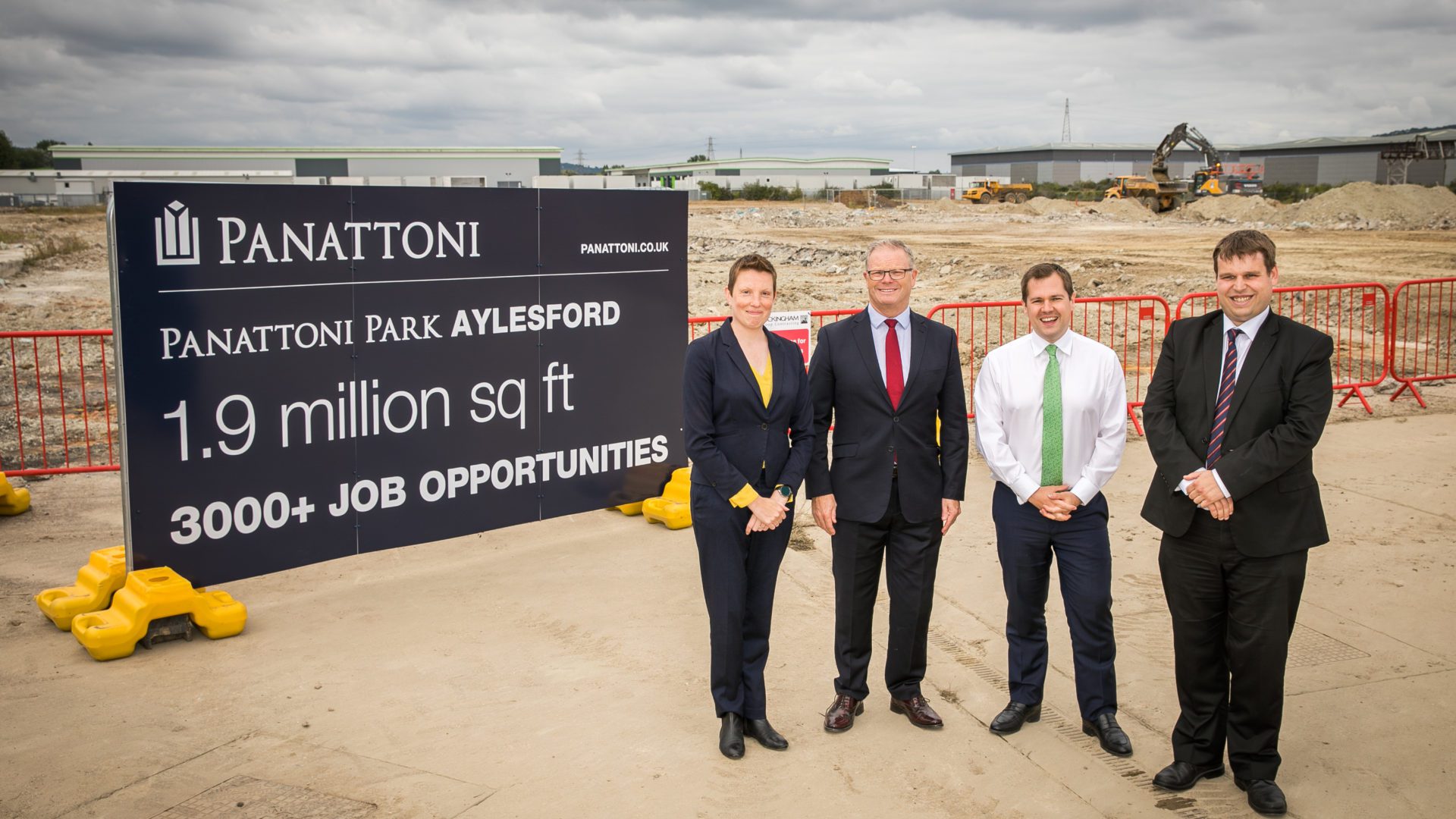 News
Minister visits site of multi-million pound development
One of Kent's largest development projects has welcomed a Government minister during a recent visit to the county.
Secretary of State for Housing, Communities and Local Government Rt Hon Robert Jenrick, MP, met the team behind Panattoni Park Aylesford. Development Director Tony Watkins outlined how Panattoni will invest £180m, which will create more than 3,000 jobs when it opens in 2023.
The Minister was joined on the visit by Tracey Crouch, MP for Chatham and Aylesford, and Cllr Matt Boughton, the recently elected leader of Tonbridge and Malling Borough Council, when he toured the 90-acre site, which has been vacant since Aylesford Newsprint closed in 2015.
Tony Watkins commented: "It was a pleasure to welcome the Minister showing him the work taking place on site and why we are so excited about investing in Kent. Panattoni Park Aylesford will be a leading, best in class sustainable development of high-quality warehousing and distribution space.
"We have had significant levels of interest from potential occupiers for our Aylesford development and it was great to relay this positive economic news to our visitors."
Steve Sherry, Chief Executive of Royal British Legion Industries, also met the Minister and explained how with the charity's social enterprise is manufacturing the signage for the development as part of Panattoni's commitment to supporting and strengthening local supply chains.
For more information about Panattoni visit www.panattoni.co.uk.
Sign up for the latest news and updates from Locate in Kent