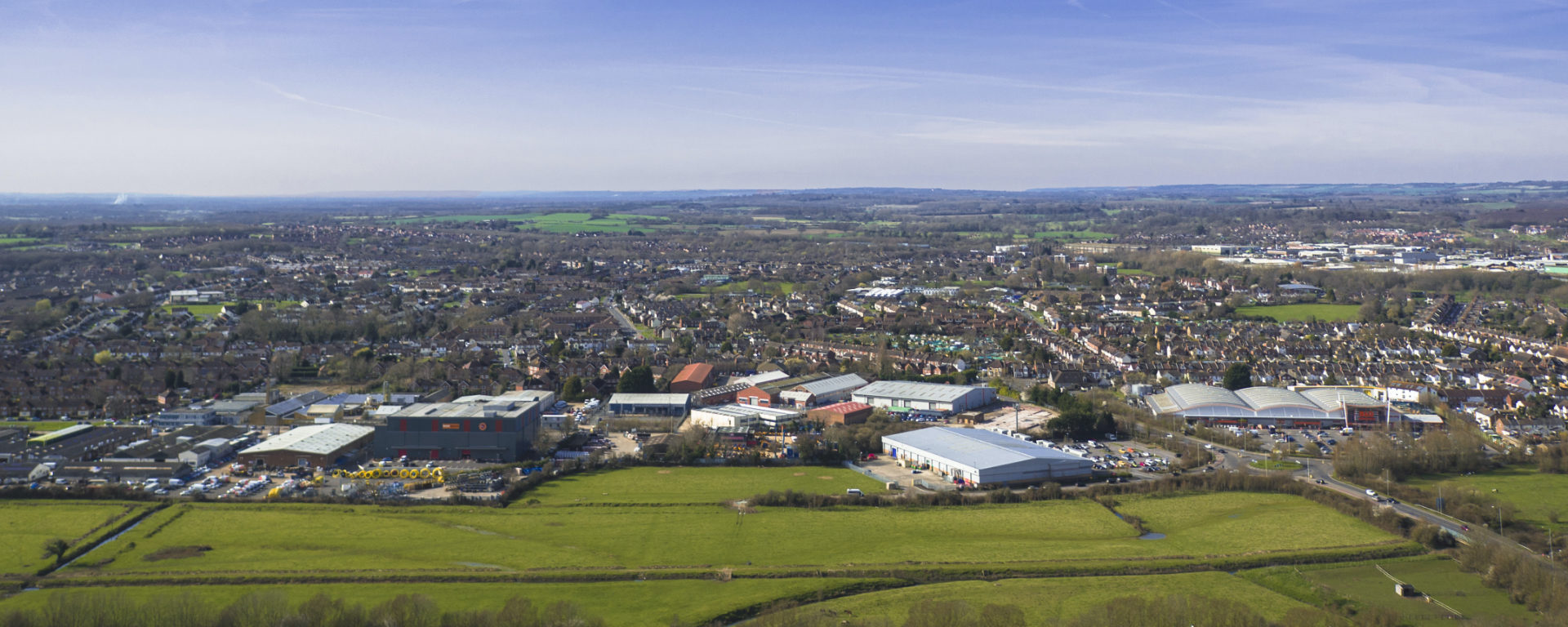 News
Relocating your business in Kent: what to look for
If you want something to grow, location is everything.
The business landscape has changed immeasurably in the past year, and your growth plans have most likely changed with it. As you may feel liberated to widen the search for cost effective commercial property, the wealth of options available across the UK can be daunting.
With our extensive experience in this and insights from our corporate partnerships with leading industry experts, Locate in Kent can help you explore new avenues for growth.
So, if you are considering expanding or relocating in Kent or Medway, here are our top tips for finding the best new home for your business.
Consider connectivity, infrastructure and talent
When looking for new premises there are many things to explore.
The more self-explanatory considerations are to ensure your new location has a good permanent infrastructure and excellent connectivity – you want to access your clients and stakeholders without disruptions.
Depending on your sector you can also look at different advantages that can be obtained from your local surrounding; for example, science and technology businesses based at Kent Science Park near Sittingbourne, benefit both from top-of-the-line laboratory and office space, but also from being less than two hours from London by road or rail. Conversely, many manufacturing and food and drink companies choose Kent because of the availability of large-scale and adaptable properties, and its easy and convenient access to Europe by via the Eurotunnel or ferry.
It is also good to consider local talent pools, such as universities and sixth form colleges. With an abundance of educated young people looking for sector experience, you can staff your new premises with enthusiastic locals ready to grow with your ambition.
Look for sector innovation
Apart from the opportunity to soak up inspiration, having a local business community that you admire is excellent for networking and building connections. These collaborations can help reduce costs, your carbon footprint and even introduce you to new markets you may not have previously considered.
There is also benefit in surrounding yourself with the top players in the game – this could be to view how they connect with their audiences, the work to life environment they offer employees and it also presents other avenues for collaboration.
In the creative and digital sector, more than 1,500 creative companies have relocated to Kent in the past five years – many to vibrant coastal towns. Just take Folkestone – in recent years it has cultivated a cool seaside-town reputation with its thriving Creative Quarter and eclectic mix of local businesses; ideal for any business looking to march to the beat of its own drum. 
Think residential as well as commercial
When looking for commercial premises, it is worth considering the local residential housing market. Whilst you might find a competitively priced office that suits your business needs, it should also suit the needs of your employees as well. Ensuring there is a good supply of housing, schools, hospitals and shopping in close proximity to the office, will help make the transition for staff much easier.
Look for areas that are up-and-coming as they will offer you an affordable but attractive choice.  Ashford and Rochester are both excellent examples – readily accessible from London with plenty of new build properties and charm.  Not only will your current staff find the move easy to make, but you will find it easier to recruit in the future if you operate in an area that is attractive to young professionals and their families.
Find space that works for you
Finding the perfect commercial space can be a challenge simply because there are many factors to consider. By prioritising what is most important to your business, staff and clients, you might find an ideal location somewhere you had not previously considered.
Properties like, Crossways Point 15 in Dartford, 18 Kings Hill Avenue in West Malling, and 50 Pembroke Court in Medway, are just three choices that offer fantastic self-contained headquarters with flexibility, plenty of local amenities and great links to major travel hubs.
Get expert advice
Finally, the most important step in deciding on a new location in Kent for your business is seeking expert advice. Many regions have dedicated inward investment agencies available to offer free, impartial advice. Here at Locate in Kent, we are proud to be internationally recognised for our skill in helping businesses of all sizes establish and grow across Kent and Medway.
So, if you are considering relocating we are here to provide you with free expert guidance. Our new soft landing offer has been designed to support businesses seeking to relocate or expand in the region, and is ideal for minimising risk whilst maximising opportunities, and helping you build a successful and resilient future.
To find out more about the soft landing package, please click here.
To talk to our team today, please click here.
Sign up for the latest news and updates from Locate in Kent