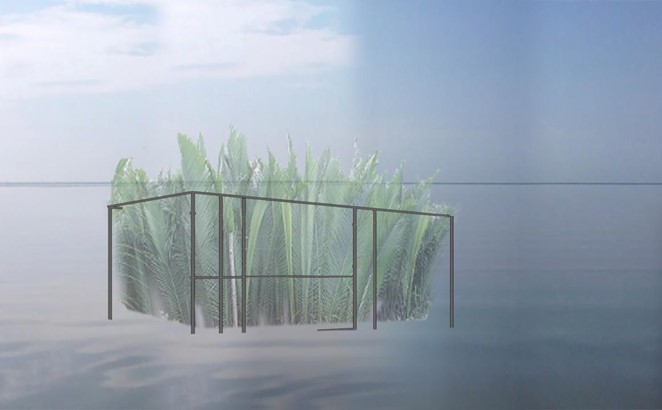 News
Visual art, literature, film and music set in the landscape of the Thames Estuary
Estuary 2021, opening 22 May, is a large-scale arts festival curated in response to the spectacular Thames Estuary and the lives, landscapes and histories found there.  A mix of large scale and intimate visual art, literature, music and film, the festival celebrates culture, creativity, recovery and renewal. Alongside an online discussion and events programme, the physical programme will explore and respond to powerful themes resonant to the Estuary, from the climate, to rebellion and imperial legacy.  Re-framed in light of Covid-19, the festival invites visitors to take an epic walk along the stunning coastline of South Essex and North Kent encountering contemporary artworks and performance within the estuary landscape, historic sites and coastal towns.
The estuary coastline as a continuous walk was originally described by writer and avid walker, Tom King, in his book Thames Estuary Trail: A Walk round the End of the World (2001, Desert Island Press) which celebrates its 20th anniversary this year.  A search for unexplored, un-walked landscapes around the world, brought him right back to his doorstep in Essex, where he realised one of the greatest unwritten walks was right under his nose.   A second edition of the book with a new introduction and extended chapters will be published for Estuary 2021 to be launched on Sunday 30 May from the iconic Southend Pier, with readings and an accompanied walk led by Tom.
Visual artist Maria Amidu will design a series of eight Watermarks, artworks to be placed in the landscape which physically mark the Thames Estuary Trail.  Supported by the Thames Estuary Growth Board, these plaques will be hosted by small businesses and visitor centres along the route.  An accompanying illustrated map by Adam Dant will highlight all the reasons why setting out for a walk along the Thames Estuary promises great adventure.  Conceived as an affordable 'multiple' artwork, it depicts the landmarks, great beauty spots, historic pubs, friendly restaurants, welcoming cafes and all of the stories to be discovered, along the route.
Inspired by King's book and responding to the pandemic, Estuary 2021 has placed over 50 artworks along this 107-mile long walk, inviting audiences to explore new perspectives on well-known estuary landmarks and some of the lesser known estuary environments. The commissioned artworks and events feature:-
Performance, including REBEL a series of performative walks conceived by Ackroyd & Harvey that honour climate activists and drawing parallels with the 1381 Great Rebellion which began at Essex village, Fobbing;
Installation, such as Marcus Coates' Our Time, a sound work for clock towers along the North Kent coast relocating the songs of threatened bird species to the heart of our civic centres; Mary Mattingly's Vanishing Point on Southend Pier, a co-commission with Focal Point Gallery that revisits Southend's plant life during the Eocene and later during the Pliocene, as a prediction for a nearing future with climate change; and Bob & Roberta Smith's Draw Hope pavilion, a project that invites participation by the river by Chatham.
Immersive storytelling including the re-imagining of Robert Macfarlane's Ness by theatre maker Zoe Svendsen and sound artist Carolyn Downing; and Tremor at the Edge of Vision: a site-specific exploration The Peregrine, J.A.Baker's masterpiece of nature writing created by experimental theatre maker Jack McNamara.
Audio and broadcast works such as Shona Illingworth and Patrick Wright's The Sea View Has Me Again, on the Isle of Sheppey; Lore of the Wild by Bernadette Russell and Sophie Austin at Lesnes Abbey Woods; and  Laura Daly's AR App, The Storm Cone at Chalkwell Park in Southend.
as well as murals, specific walks and tours.
An online programme of discussion and events, brings together artists, scientists and activists from the estuary and beyond to audiences from around the world. This begins with the festival's opening weekend which will feature discussion, film and artworks curated by four practitioners who live in the Thames Estuary region: Jas Dhillon, Elsa James, James Marriott and Lu Williams. A series of publications will reveal hidden architectural gems, celebrate the great literary heritage of the river, inspire new literary responses and provide maps and guides to walking the estuary. These include Caroline Bird and Selina Nwulu's The Water Replies: Notes on teaching contemporary poetry, a new artists' publication by Webb-Ellis exchanging letters by post around the themes of language, the body, our present moment and possible futures – from a posthuman and deep time perspective; and new writing by Amina Atiq, Season Butler, Alison Moore and Martha Pailing responding to the historic site of Sutton Manor. The Estuary 2021 website will host new artworks connected to the wider programme, including a film programme specially curated by Gareth Evans, and a series of artists' podcasts released throughout the festival.
Commissions include:
An Opening Weekend of live broadcast discussion and specially commissioned online artworks exploring the three key themes of climate, rebellion and imperial legacy. With the working title of Into The Mystery of an Unknown Earth (taken from Heart of Darkness, Joseph Conrad) the event will be brought together by four artists and curators all of whom know the estuary as home:

Jas Dhillon is a multimedia practitioner inspired by the people, script, language, symbolic objects, and poetic experiences, of the love and identity imprinted on her as a first-generation Indian female raised in Kent.
Elsa James is a British African-Caribbean, conceptual artist and activist living in Southend-on-Sea. Recent projects Forgotten Black Essex (2018) and Black Girl Essex (2019) explore the historical, temporal and spatial dimensions of what it means to be black in Essex.
James Marriott, writer, artist, activist and naturalist, lives on the Hoo Peninsula, and his forthcoming book Crude Britannia, tells the story of Britain's energy past, present and future with a focus on the Thames Estuary.
Lu Williams who through Grrrl Zine Fair has been amplifying marginalised voices with a focus on DIY culture, workshops, intersectional feminism and working class culture since 2015.
Vanishing Point by Mary Mattingly is an ambitious two part installation, comprising of a learning centre located on Southend Pier, and a floating sculpture moored in nearby waters that considers how the plant life of the Thames Estuary has evolved and responded to a changing climate over millions of years, and how this knowledge might be used as a prediction for a nearing future. While the earth currently supports approximately 415 parts of CO2 per million (the highest level recorded in human history), climate models predict that the concentration of CO2 in the Earth's atmosphere will reach one thousand parts per million before the end of this century if industrialised nations don't reduce greenhouse gas emissions. One thousand parts per million would match the level of CO2 found in geologic records during the early Eocene in the Cenozoic Era, around 50 million years ago. Mattingly spent time in Essex prior to travel restrictions due to Covid 19 to respond to the history and landscape of the Estuary through the lens of the current climate crisis. Vanishing Point has been commissioned for Estuary 2021 in partnership with Focal Point Gallery, with additional support from Essex 2020, the National Lottery Community Fund and local partners The Old Waterworks and Grrrl Zine Fair.
Tremor at the Edge of Vision: a site-specific exploration of The Peregrine.  J.A. Baker's masterpiece of nature writing is the starting point for an on-site immersive experience created by experimental theatre maker, Jack McNamara.  Fusing promenade, audio and 360-degree film, the work explores the Essex landscapes that Baker describes so viscerally within the book, alongside providing glimpses into the author, the creation of the work and the ghosts left in its wake.  Tremor at the Edge of Visioninvites audiences to make a solitary journey around some of the furthest eastern reaches of the Thames Estuary landscape in Essex to visit a series of six sites within Gunners Park. At each, offering an immersive audio-visual experience inspired by the book and its enigmatic author.
Marcus Coates'Our Time will place the songs and calls of locally threatened bird species onto clock towers along the North Kent coastline. The work will be heard as clocks would chime, on the hour, at a quarter past, half past and at a quarter to. Marking these moments will be the beautiful and enigmatic songs and call of species such as the nightingale, curlew, lapwing, cuckoo, and turtle dove. The idea is to relocate what is being lost to the regional and national environment at the heart of our civic centres, and to communicate the implications of 'our' human time, a period in history that has seen mass extinction, that has been orientated to human progress at the expense of other species, even on a very local level. These ornate clocks represent our social and political aspirations, they command respect and give our towns an identity and civic focus. The use of birdsong that may not be heard in the wild for much longer to mark our time is a cynical and ironic act, but one that might help us become aware of their beauty and potential absence.
Lore of the Wildis an audio storywalk for Lesnes Abbey Woods co-created by Bernadette Russell and Sophie Austin commissioned through a partnership between Metal and London Borough of Bexley for Estuary 2021. Lore of the Wild will invite you to hear tall tales and true stories; songs and sounds from the human and non-human inhabitants of Lesnes, as you walk through this ancient woodland. The many experts including people, birds, squirrels, insects, streams and the wind itself will weave together a tapestry of tales which connects the river and the woods to the whole world and beyond. Audiences will be guided by a beautifully designed and illustrated map. All participants will be encouraged to send a postcard to someone they know, to share their experience and pass some of the stories on.  Artist-led, guided walks are planned during the festival, with the audio work installed as a long-term feature of the woods after the festival has finished.
Patrick Wright's The Sea View Has Me Again (hardback December 2020, paperback June 2021) is the story of Uwe Johnson, one of Germany's most-influential post-war writers who came to live and work in Sheerness on the Isle of Sheppey in the 1970s. Shona Illingworth is a filmmaker whose work explores the intersections between the complex individual and societal processes of memory and impact of amnesia. The writer and artist have been sharing their investigations since 2017 and will record a conversation as they walk on Sheppey. This will be brought together with recorded readings, from Johnson's descriptions of the 'moral utopia' he found on Sheppey, made with local arts organisation Big Fish.
The Storm Cone by Laura Daly with music by Lucy Pankhurst has been commissioned through a partnership between the University of Salford Art Collection and Metal.  Launched as part of Estuary 2021 it is an immersive artwork for NetPark in Chalkwell Park, Southend, that unearths lost bandstands and their buried past. The work will first guide you to the site where the Chalkwell bandstand once stood and here you will be immersed in a breath-taking 360˚ brass band performance. As you move amongst the absent musicians you will be taken on a journey that charts the fading away of a brass band during the interwar years and into eight spatial sound works, where the fragile solo phrases of each musician merge and mutate in new environments. The Storm Cone will simultaneously be presented in Peel Park, Salford.
In the spirit of mail art, Webb-Ellis will exchange letters via post with 5 people (another artist, a poet, a philosopher, a scientist, and a group of teenagers) around the themes of language, the body, our present moment and possible futures – from a posthuman and deep time perspective. The question of geological nuclear waste disposal and how humans might communicate its presence to future beings up to 100,000 years in the future, is a starting point. The printed publication will be made up of these responses and mailed out to various networks of artists, academics, scientists, and the public as part of Estuary 2021.
Artist-activists Ackroyd & Harvey bring the spirit of rebellion to Wat Tyler Country Park with their new work REBEL, in respect of the place that seeded a peasant revolt over six hundred years ago, and in recognition of the growing movements worldwide that are declaring a climate and ecological emergency. From the starting point of Wat Tyler Country Park, three performers walk various routes across the estuary, pulling a horse-drawn trap on which is mounted one of Ackroyd & Harvey's iconic grass photographs depicting a portrait of a rebel.  At stopping points along the route, the three pitch camp and make their case for rebellion – from the court dock, from the earth and from the future.  Ackroyd & Harvey are co-founders of Culture Declares Emergency and for this new performance work will be creating partnerships with other declaring movements, including Writers Rebels. "Only when it is dark enough can you see the stars, and they are lining up now to write rebellion across the skies." Jay Griffiths, Why Rebel
SILTwill be a site-specific performance conceived by Arbonauts, artists Helen Galliano and Dimitri Launder. Imagining a dystopian future of rising sea levels, it will be performed in the water of the distinctive tidal pool at East Beach in Shoeburyness. The work will feature local open-water swimmers and will now take place in Autumn 2021, slightly outside Estuary 2021 formal dates to enable full participation from the many swimmers who have signed up to take part.
Bob and Roberta Smith will create a pavilion in Chatham, an open air gallery, where everyone is invited to 'take a line for a walk', adding to a new work of art that is created collectively over the 23 days of the festival, exploring how we can Draw Hope, and together find solutions for the big questions and issues of our time. The work is a co-commission with Medway Council.
Writer Robert Macfarlane, theatre maker Zoe Svendsen and sound designer Carolyn Downing are collaborating to stage a re-imagining of Robert's book, Ness (Hamish Hamilton, 2019) written in collaboration with the artist Stanley Donwood.  Set within the ex-MOD site, Gunners Park at Shoeburyness, the GPS sonic work will be experienced through headphones and will invite audiences to listen to the landscape reveal its past, as we witness the physical remnants of that history being reclaimed by nature. Working in close partnership with Essex Wildlife Trust and Southend-on-Sea Borough Council.
The Water Replies is a participatory journaling and creative writing project, being shaped and led by poets Selina Nwulu and Caroline Bird. It invites creative responses from people of all ages living in the towns and villages along the estuary coastlines of Essex and Kent and has been capturing life by the estuary with words and images since March 2020. Over 450 creative journals are with estuary residents with many already completed and ready to share during the festival.
The second stage of this project is launched today with the publication of The Water Replies: Notes on Teaching Contemporary Poetry. Written by Caroline and Selina and with contributions from other poets, the book is designed to assist teachers to inspire their students to write poetry.  With the book comes the accompanying invitation to schools, teachers and young people from across the estuary to send us their poems for exhibition during the festival. Partnerships with C2C and Southeastern railways will see posters carrying these poems in stations and other sites across our festival geography.
Gravesham based Cohesion Plus, culturally diverse producers of community festivals and melas, and advocates for increased diversity within the arts, are making a new film about identity, race and diversity for Estuary 2021. The film will explore Gravesham's diverse communities, looking at how people get pigeon-holed, and the multiple, unexpected and rich identities that people hold.
Sadie Hennessy's Golden Years, a co-commission with Gravesham Borough Council, is inspired by the pop culture collections of Peter Blake (who grew up locally and attended art school in Gravesend, where he started his own pop culture collection). The co-commission fill a series of shop windows in Gravesend with people's own collections of memorabilia and ephemera, accompanied by a gold ice cream van broadcasting the stories behind those collections.
Wat Tyler Country Park is 125 acres of natural landscape at the tip of Vange Creek, one of many estuary tributaries and channels. The park is named after the infamous leader of the Great Rising (also referred to as the Peasants Revolt) of 1381 which started in the nearby Essex village of Fobbing.  For Estuary 2021, 18 artists will respond to the landscape and layered histories of this site drawing on stimulating parallels with the contemporary themes of the festival.  Shaun C. Badham; Angela Chan; Harun Morrison; collectives Sonia Hughes, Jo Fong, Lisa Mattocks and Andrew Westle's project Our Land; Helen Prichard, Jara Rocha and Femke Snelting (Underground Division); duos Andy Freeman and Samantha Penn Out to Dry; and Graham Harwood and Matsuko Yokokoji Wasted; Lora Aziz, a visual artist working with academics to create an outdoor exhibition presenting the historical research of The People of 1381 AHRC programme.
PLOT: Water Laid is a new body of work by Shaun C. Badham presented at Wat Tyler Country Park which explores the history of water wells within the surrounding area through research into recorded and unrecorded local water wells, a series of geographical map paintings, a mobile sculptural wishing well on wheels and group conversations. The project looks at 137 years of local history (1848 to 1985) through the use of wells. Rich records that analyse the quality of water, ground, soil and usage, everything ranging from the British Explosive Syndicate Well in Wat Tyler to the medicinal wells of Edwin Cash in Vange and much in-between. There has been a long standing folklore tradition that springs and wells were sacred places as water was initially thought to have healing powers, so many people would drink it, bathe in it or wish over it. This is evidenced by Mr Cash who got the water from his well (Vange Well no5), tested for medicinal purposes, and was later sold in local pharmacies. Mr Cash valued his magical water so much he built a Grecian style temple around the well, which still stands today in half ruin. This gesture seems comparable to the idea of wishing wells in that people would make a wish and toss a coin into a well. That wish would then be granted depending on how it landed at the bottom – heads it would be granted, tails the wish would be ignored. This 'performative' work for Estuary 2021 shares these stories and research, whilst inspiring new conversations about our most precious resource, water
2021 sees the 20th anniversary of Tom King's book Thames Estuary Trail: A Walk round the End of the World (Desert Island Books, 2001), the first and to date, the only book that describes the entire estuary coastline as an epic 107-mile walk.  Estuary 2021 has partnered with the Thames Estuary Growth Board to commission new chapters for a 2nd edition of the book, alongside a series of artists commissions that will inspire the intrepid among you to set out on the walk of a lifetime.  A special, limited edition of the book will be published by Metal as part of Estuary 2021, launched on Sunday 30 May from Southend Pier. Longer-term, through the ongoing work of England Coast Path, local authorities and the Thames Estuary Growth Board will see the Trail, its footpaths, access to the water, signage and information all improved to create one of the UK's great journeys on foot.   Throughout the festival, we invite  walkers to share their own experiences through #ThamesEstuaryTrail
Visual artist Maria Amidu will design a series of eight Watermarks, artworks to be placed in the landscape which physically mark the Thames Estuary Trail. Supported by the Thames Estuary Growth Board, these plaques will be hosted by small businesses and visitor centres along the route. Watermarks is an actual manifestation of extracts of Tom King's book mapping it in a tangible way across the Estuary, whilst simultaneously recording some of Maria Amidu's laugh out loud moments when she was reading it. Maria will be using the chromatic language of each of the eight sites along the walk and their immediate surroundings as her colour palette for Watermarks, adding another layer to her blending of text with landscape. The idea for the work evolved out of these tongue in cheek words from Tom at the bottom of page 43 (of the first edition) of said book: In 1791, Will [Waight] was buried in Hockley churchyard, about four miles to the north of the Estuary. He lies at his own request, just outside the porch-door… "People have trampled all over me in life, so they might as well do so in death as well", he declared, sourly…. "Get people to walk all over your memory. That's the key to immortality," I told the dog.
An accompanying illustrated map by Adam Dant will highlight all the reasons why setting out for a walk along the Thames Estuary promises great adventure.  Conceived as an artwork that will be on exhibition along the trail, alongside an affordable 'multiple' edition for audiences, it depicts the landmarks, great beauty spots, historic pubs, friendly restaurants, welcoming cafes and all of the stories to be discovered, along the route.
Estuary 2021 has commissioned four contemporary writers, Amina Atiq, Season Butler, Alison Moore and Martha Pailing to create a new work in response to the extraordinary site of Sutton Manner, a historic Manor House built in 1681.  It now sits behind perimeter fencing on MOD land at Shoeburyness with its magnificent facade and beautiful walled garden with a huge Cedar Tree in the centre.  A Grade II* listing means the house is protected heritage, however, its situation means that it is beyond the reach of public attention and use.  Not many people know the house is there with very little information in the public realm about it; who has lived there; why it was built; what was the community that surrounded it in 1861.  It is a seemingly suspended place in time, in its history and in its future and is a fascinating site for writers to respond to. A site visit, set up with the MOD was cancelled due to the first Covid-19 lockdown, making the challenge of the already remote house extended by adding the further remoteness and inaccessibility of the global pandemic.  The writers' responses all take very different starting points and will be published, with live readings as part of the festival.
Two new co-commissions for the Estuary 2021 programme form part of Waterfronts, a series of site-specific artworks curated by Tamsin Dillon along the South East coast for England's Creative Coast that take the border between land and sea as their inspiration. Launching on Estuary 2021's opening day, the two outdoor works are: Jasleen Kaur's The first thing I did was to kiss the ground in Gravesend presented by Cement Fields, and Katrina Palmer's Hello and Retreat in Southend-on-Sea presented by Metal.
Sign up for the latest news and updates from Locate in Kent