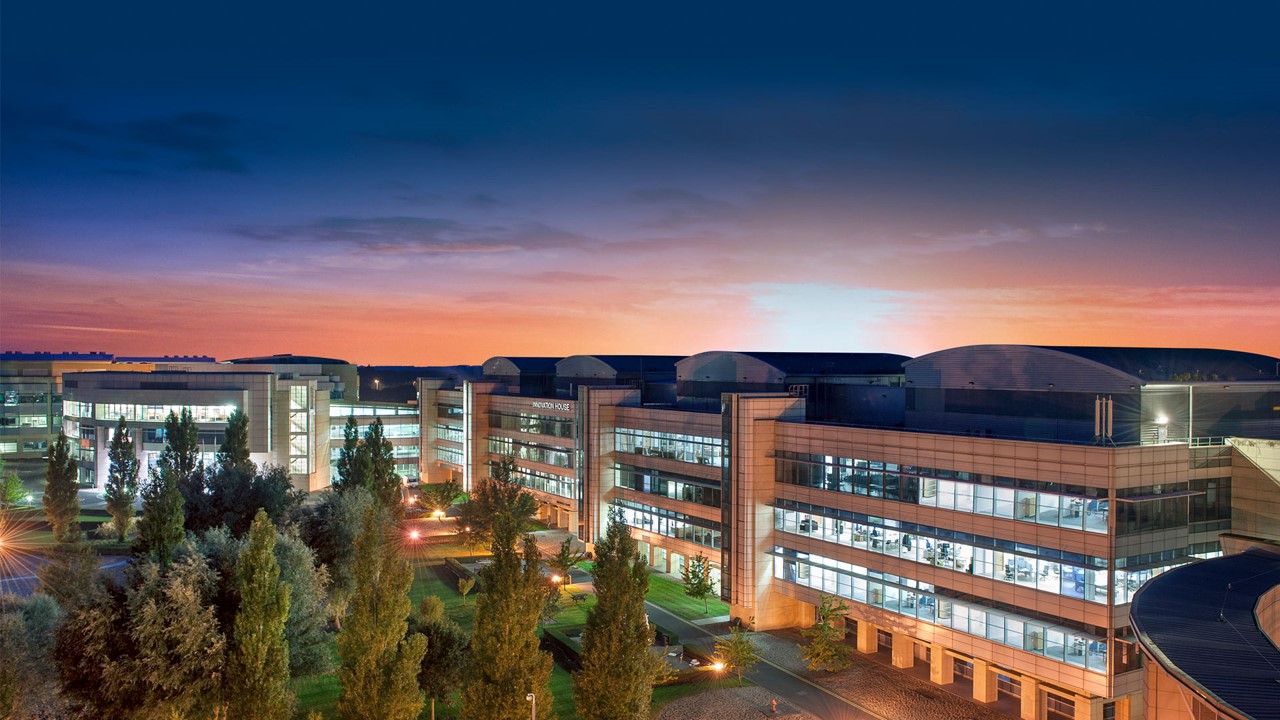 News
Science Minister supports national Life Science Skills initiative in Kent
A UK-wide audience of students and graduates joined world-leading businesses online at the Life Sciences UK Skills event, an initiative organised and hosted by Discovery Park in East Kent.
While opening the event, Science Minister George Freeman highlighted the essential role that life sciences play in creating the economy and ecosystem of tomorrow.
With new jobs within the industry set to grow by 130,000 by 2030, the Life Science UK Skills event brought together experts from pharmaceuticals, biotechnology and biochemistry, together with industry leaders, academics and recruitment specialists. They discussed ways to encourage new talent into the sector, from secondary education through to post-graduate.
The one-day conference, which involved 15 universities from across the UK, highlighted life science skills opportunities, and how the industry plans to fix the current shortage of qualified staff and develop and retain talent in the sector.
Introducing the event, Discovery Park's CEO, Mayer Schreiber, outlined the ambition of the Sandwich-based facility to become a world class life sciences hub. He praised the Government for its commitment to the sector and its recognition of the life sciences industry, saying: "We want to build a science superpower across the UK."
The Science Minister commended Discovery Park for building a thriving life sciences community. Speaking about the opportunity to build on the scientific talent that exists across the country and produce faster access to research medicine for everyone, he said: "Nowhere has better demonstrated that potential than Discovery Park."
Speakers throughout the day included Andrew Croydon, Director of Skills & Education, Association of British Pharmaceutical Industry (ABPI), who said that the life sciences industry is competing with other sectors for digital, data and engineering talent, and said that it was vital to increase the number of potential recruits and to break down barriers through educating young people about the exciting careers that exist in the sector.
A keynote speech on the Medicines Manufacturing and Skills Roadmap was delivered by Dr Elizabeth Collins, Medicines Manufacturing Industry Partnership (MMIP) Skills Lead and Pfizer HBU MedSci Innovative Category Lead.
Dr Collins said: "Understanding what skills we need to bring the 2030 Life Sciences vision to fruition is critical, specifically in medicines manufacturing. Our focus is on exciting the next generation and demonstrating that the life sciences sector is a place where diverse skills are needed to drive innovation and keep the UK at the forefront of medicines manufacturing.
"We want to demonstrate to future talent that this is a sector which is inclusive and provides fantastic opportunities for career growth whether you are a school leaver or somebody who has been in the sector for many years."
Interactive panel sessions and workshops allowed the audience to participate in discussions and there were speakers from Pfizer, Fujifilm Diosynth Biotechnologies, Cannon Medical, Siemens, BIA and RoslinCT and Health Education England/NHS-AI Lab.
The Discovery Park's Skills Hub committee and events team worked with more than 15 universities to deliver the conference. The Skills Hub was officially launched last year in partnership with STEM hub, EKC Group, Canterbury Christ Church University, University of Kent, Pfizer and Cummins and provides an opportunity for tenants to access a wide range of skills and training through a single portal.
Sign up for the latest news and updates from Locate in Kent