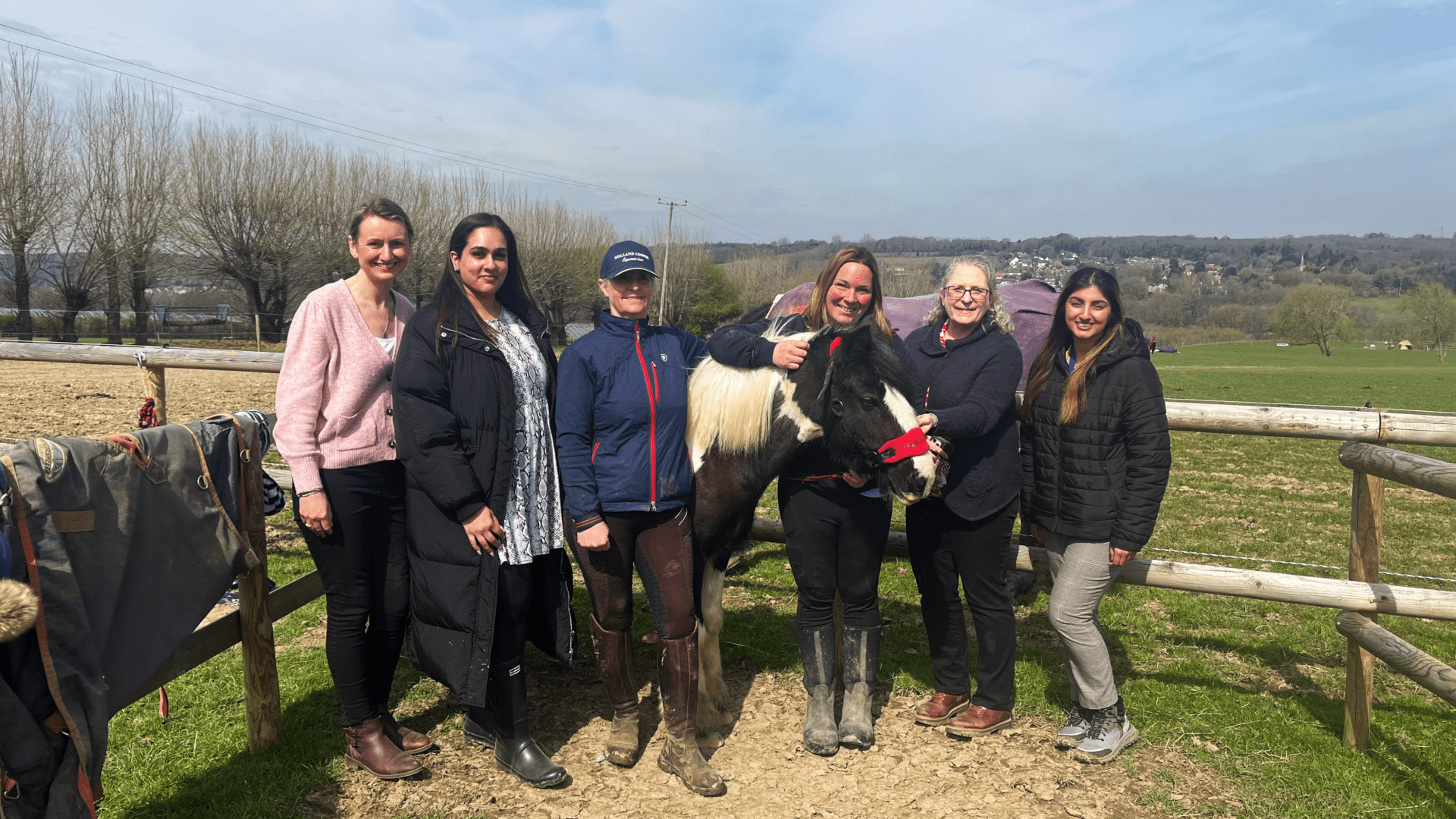 News
Team Tutsham is announced as Brachers' Charity of the Year 2023-25
Brachers is delighted to announce that Team Tutsham has been chosen as its new Charity of the Year 2023-25.
Situated at a large farm in West Farleigh, near Maidstone, Team Tutsham provides disadvantaged children with the opportunity to learn to ride and care for horses. The charity has helped many children improve their confidence, independence and wellbeing, including those with complex needs.
Brachers aims to assist smaller charities supporting the local community so that its contribution helps those closest to home. The firm welcomes opportunities where staff can volunteer, recognising that extra pairs of helping hands can be invaluable for local charities.
The firm's Community Relations Committee is busy planning a range of exciting fundraising and volunteering activities to support Team Tutsham over the coming two years.
Joanna Worby, Managing Partner at Brachers, commented:
"Riding and caring for horses brings so many benefits for young people but it can be inaccessible to some. By opening up this wonderful sport and hobby to disadvantaged children, Team Tutsham are making a positive difference to local childhoods.
"Brachers has previously supported the charity through donations made by our Charitable Trust and we are delighted to step up our contribution by selecting Team Tutsham as our new charity partner. Our staff are excited about volunteering opportunities and are all set to kickstart our fundraising efforts."
Maxine Buckby, Co-founder of Team Tutsham, said:
"As a small charity with big dreams, we are eternally grateful to all at Brachers. Not only have we been supported by the firm in the past but now, to be chosen as Brachers' charity partner, is absolutely amazing. We are passionate about what we do at Team Tutsham and our dream is to be able to support a larger number of vulnerable and disadvantaged young people.
"Run by volunteers and self-funded by the events we put on, we are so grateful to have Brachers on our team! It's going to be a fun couple of years and we look forward to welcoming the Brachers team soon!"
This announcement comes as Brachers' two-year partnership with homelessness charity Time for the Homeless draws to a close. The firm raised almost £1,700 for the cause and staff donated 200 hours of volunteering time, alongside a variety of essential items throughout the year.
Alongside their work with disadvantaged children, Team Tutsham run an award-winning riding school which helps fund the charity.
Sign up for the latest news and updates from Locate in Kent