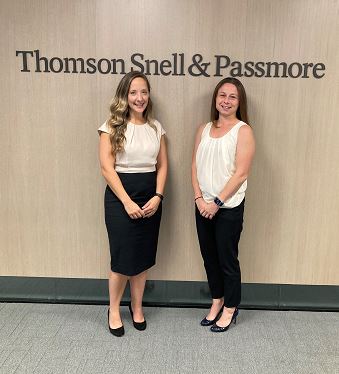 News
Thomson Snell & Passmore grows its Commercial Property & Development team
Thomson Snell & Passmore has added further expertise to its Commercial Property department with two new appointments.
Charlotte Gould has joined as a Partner from Knight's plc and brings significant experience with her. She also spent nearly six years at Howard Kennedy. Charlotte joins the residential development team and has extensive expertise in advising house builders in connection with  the purchase of development sites and advising on all aspects of site assembly and the development process.
Kimberley Ramsey joins as a solicitor from East Sussex County Council, where she advised on commercial leases, disposals, licences, easements and wayleaves, adverse possession claims and Academy conversions. Prior to that, she worked as part of the commercial property in-house legal team at Southwark Council.
These appointments will add additional strength and depth to Thomson Snell & Passmore's award winning Commercial Property & Development team, as it continues to grow. Now with 32 fee earners, the department is one of the largest in the South East.
Commenting on the appointments, Richard Ellard, Head of Commercial Property & Development at Thomson Snell & Passmore says: "We have ambitious growth plans for the department and these appointments are a key step in enabling us to achieve these. Charlotte adds capacity and expertise into the residential development team, which is led by Sarah Easton. Her appointment will enable us to continue to meet the demands of both existing and future developer clients. Kimberly will work in the general commercial property team with Jo Wright and will be helping our investor and occupational clients. I look forward to working with Charlotte and Kimberley as we welcome them to the team."
Sign up for the latest news and updates from Locate in Kent