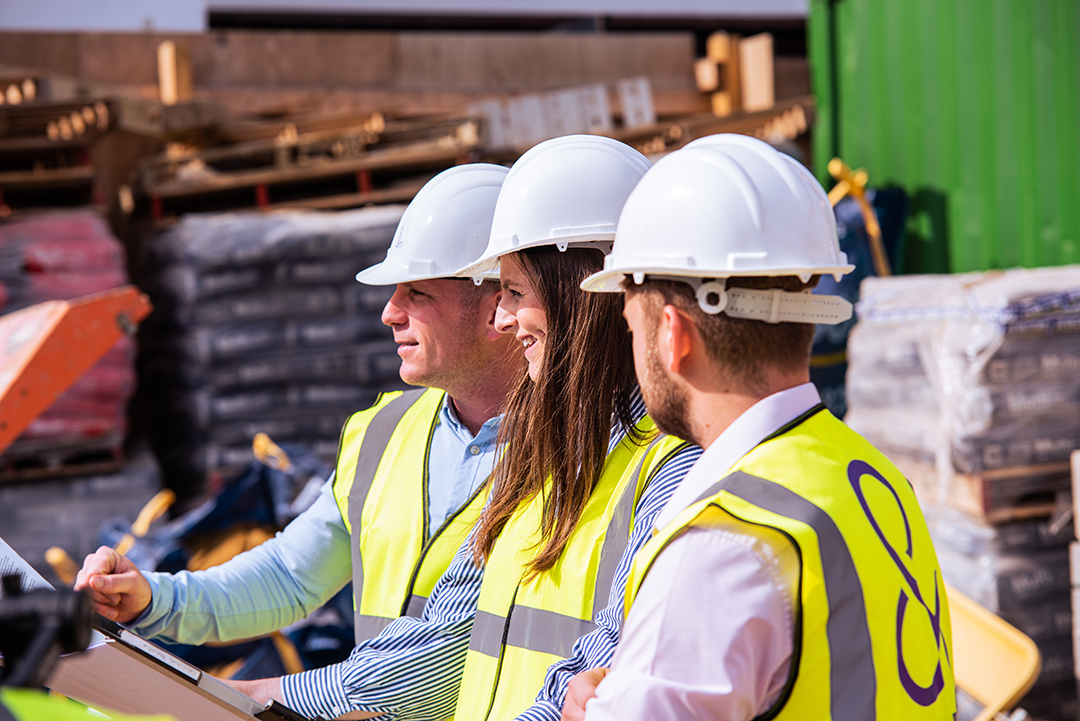 Canterbury based construction consultants b&m, formerly known as Betteridge & Milsom, have recently revealed a fresh new look. This new branding aims to tell the story of 35 years of history and highlight their wide range of services that include not only Quantity Surveying but also Project Management, Clerk of Works and Principal Designer, to name a few.
The exciting new visual language within the brand focuses around the company's values; people first, collaboration, growth, construction and partnership. The new logo also showcases the '&' in the name, reinforcing their ability to do more than just quantity surveying, which historically has been their most popular service.
Director, Paul Gannaway, said "After 35 years in business, we're excited to relaunch b&m with a modern and fresh take, whilst reflecting on the history of the business. We are growing and wanted a brand that also portrayed our culture and ability. We feel this new one does that and more".
b&m are currently involved with a number of high profile projects in Kent, London and the Home Counties.
Please visit b&m at www.wearebandm.co.uk or @wearebandm_ on social media to find out more about their refresh.
Sign up for the latest news and updates from Locate in Kent