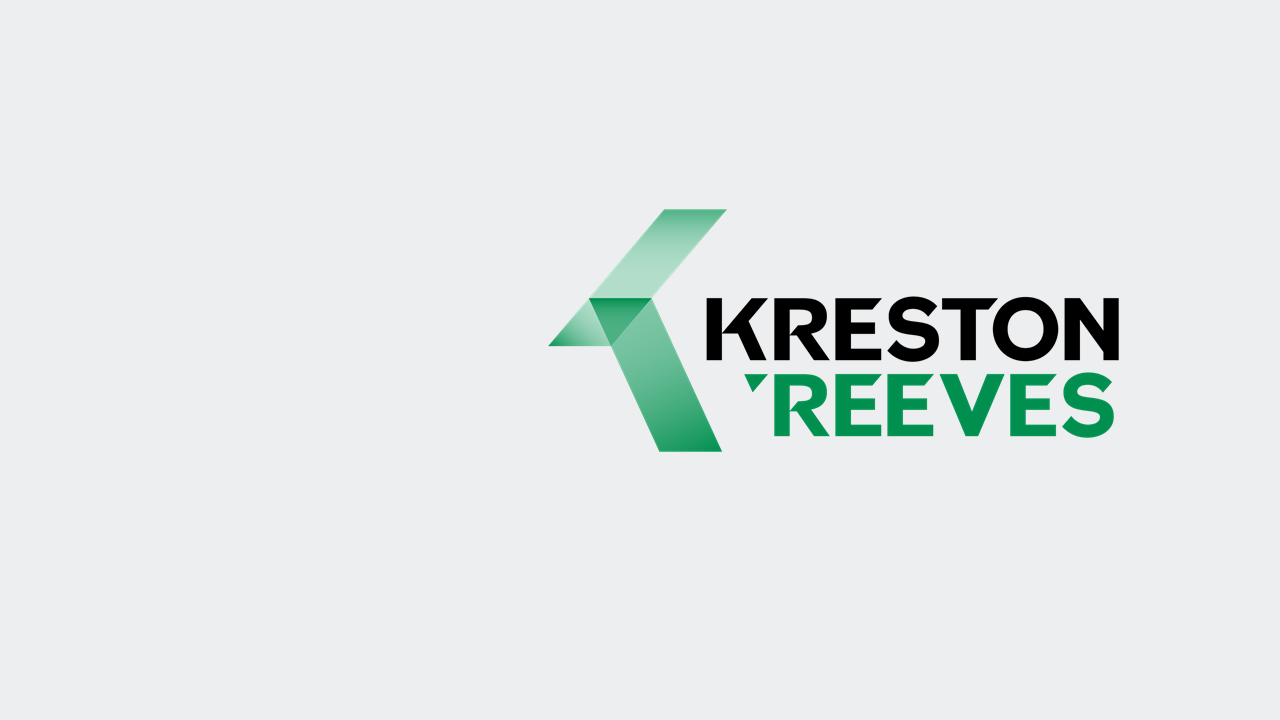 News
Business optimism high despite low cash reserves and supply chain hit on profitability, finds research
A third of UK owner-managed businesses report lower cash reserves now than when going into the COVID pandemic and a fifth say they will be unlikely to repay government backed borrowing, finds research from accountants, business and financial advisers Kreston Reeves.
The research published today in a report Shaping your future is based on the views of 652 business owners from across the UK in October 2021.
Shaping your future headlines:
36% of businesses surveyed report lower cash reserves now than when entering the COVID pandemic.
20% of businesses that have borrowed from government-backed loan schemes have not been able or do not expect to be able to repay that money.
Despite this, businesses are upbeat for their future – 39% expect to see turnover increase by up to 25% in the next 12 months, and 27% expect turnover to increase by between 26% and 50%.
52% of businesses are experiencing supply chain delays of up to six months, with a third (32%) looking to reduce output as a result.
62% of businesses experiencing supply chain delays expect profitability to fall by up to 10%; 29% expect profitability to fall by 11-25%.
23% of businesses are prioritising training and upskilling their workforce and 20% on staff retention to address recruitment challenges.
27% of businesses offer no incentive programme to their employees at all.
A third of businesses surveyed expect to fund future growth through retained profit and organic company growth.
Over half (56%) are looking to grow through mergers and acquisitions over the next 12 months.
Andrew Griggs, Senior Partner, Kreston Reeves said: "UK business owners are enormously confident for their futures despite the business environment remaining so uncertain. For many businesses coming out of the COVID pandemic is proving harder than going into those first lockdowns. Businesses must continue to look and plan ahead and shape their future."
The research points to some worrying challenges for UK owner-managed businesses – the engines of the UK economy. Over a third (36%) of businesses report lower cash reserves now than when entering the pandemic in March 2020. A fifth of businesses do not believe they will be able to repay government backed COVID lending.
Andrew said: "As the economy picks up, businesses with lower cash reserves or unserviceable debt may struggle to take advantage and rebuild that business in these changing times. They should speak to their advisers and lenders now and certainly before any crunch comes. Early transparent discussions, pointing to what the future might look like when the business recovers are likely to be more fruitful than an eleventh-hour conversation.
"The same applies to those businesses that expect reduced profitability following supply chain challenges. Businesses are having to hold more stock, incurring greater costs alongside restricted cash flow. If they can see pinch points ahead, they too should seek the support before trouble hits."
Despite these challenges, the majority (87%) of business leaders surveyed are confident for their futures, with 39% expecting to see turnover increase by up to 25% in the next 12 months and 27% expecting turnover to increase between 26-50%.
Andrew adds: "Our survey suggests that growth for most (56%) of businesses will be achieved through mergers or acquisitions, with 19% telling us they were looking to M&A to protect their market position. This is not surprising when 18% of businesses say their growth is constrained due to an increase in competitor activity.
"The M&A market understandably stalled in 2020 but was quick to recover – it has returned and is vibrant. Business owners that have simply had enough are looking to retire, and those who have done well out of the pandemic and with cash reserves are looking for strategic acquisitions. It is buoyed by plenty of cash from private equity and Family Offices investors.
"It is incredibly important for business leaders to continue to take stock, understand the pressures facing their business, identify and plan for future pinch points, and shape the future they want for their business."
The full Kreston Reeves Shaping your future report which includes business priorities, constraints, growth and funding strategies and findings regarding people and purpose can be found at www.krestonreeves.com/shapingyourfuture.
Sign up for the latest news and updates from Locate in Kent