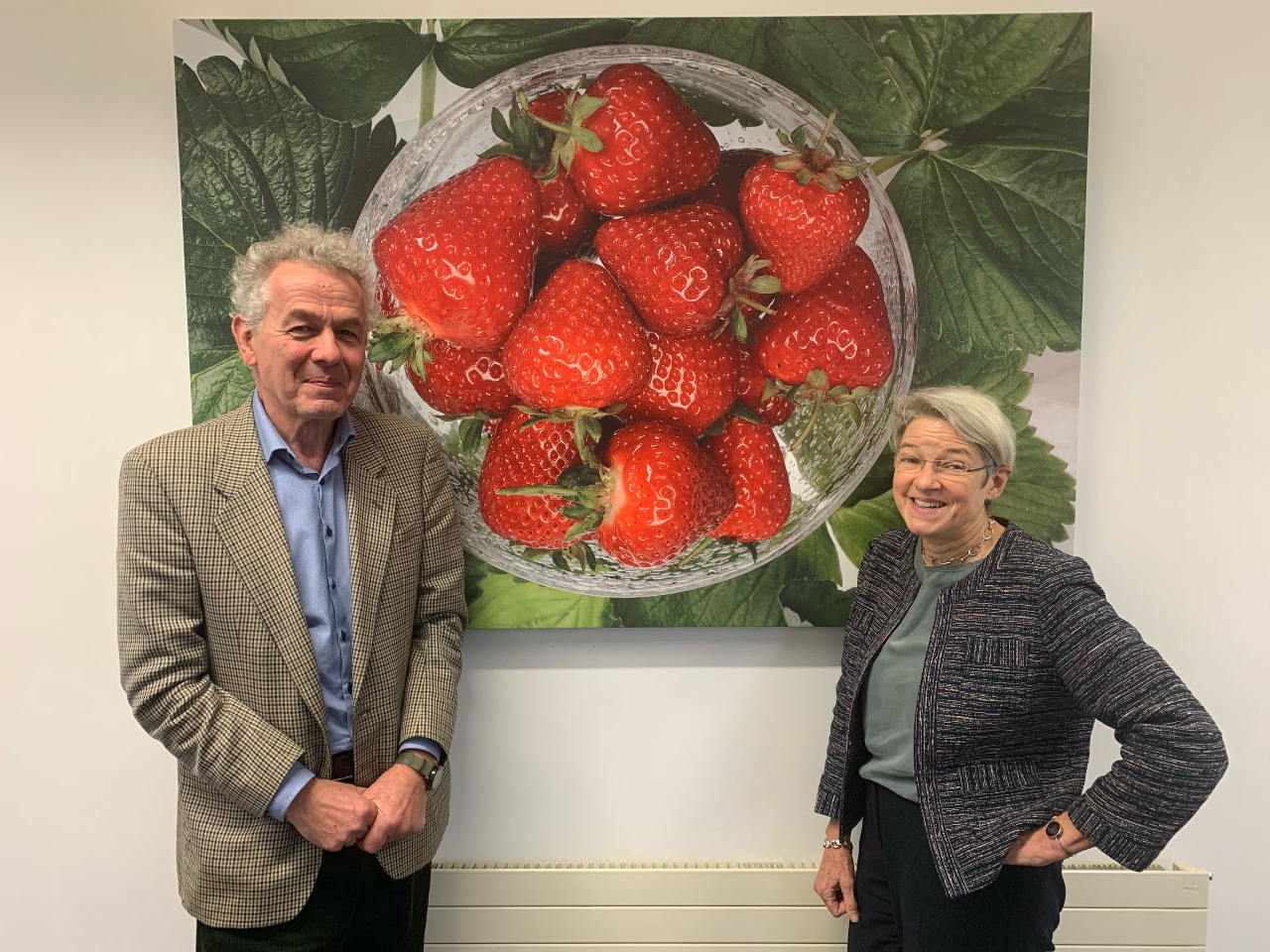 News
Trust grants £1 million for horticulture research
Horticultural research charity, East Malling Trust has unveiled a £1m fund to support scientific work.
The new Director's Grant will enable NIAB EMR, part of NIAB Group, to support five years of scientific research aimed at developing new varieties of soft and top fruit, as well as looking at how to best help UK and international growers mitigate the impact of climate change.
The research will also focus on improving plant health and resistance to disease by undertaking controlled trials in crop production, breeding pathology, and entomology.
Announcing the grant, Dr Oliver Doubleday, Chair of East Malling Trust, said: "This continues a century of support by the Trust for the horticultural industry. We are delivering on our promise to sustain high-level industry-led research here at NIAB EMR."
The research projects receiving the funding will be overseen by Professor Mario Caccamo, CEO of NIAB who will work closely with his senior management team and the Trust. He said: "This grant scheme further cements our already strong partnership, and we look forward to delivering on the Trust's confidence in our scientists."
Dr Celia Caulcott, Chair of the Trust's Science & Impact Committee, added: "Thanks to their longstanding relationship with the industry, NIAB EMR scientists are perfectly placed to deliver projects that can make a real environmental and economic difference.
"The Director's Grant will enable NIAB EMR to push the boundaries of strategic and applied horticultural research which will support the development and innovation of the industry. The funding decision is testament to the quality of the organisation's management and the international significance of the research being undertaken by the scientists. The research focus is on helping the industry increasing the production of affordable and nutritious food, while reducing its consumption of water and energy in order to help the UK get to Net Zero."
The £1m grant is in addition to funding for the delivery of new research glasshouses and plant growth facilities using the latest environmental technologies. These facilities are home to Growing Kent & Medway, a partnership of leading businesses and universities working together to promote the sector's economic growth. The new facilities were part of an £18m investment from the Government's Strength in Places Fund, with a significant contribution from East Malling Trust and the South East Local Enterprise Partnership.
The Director's Grant funding will enable scientists using the new industry-standard glasshouses to deliver commercially important research to help growers improve their productivity and profitability.
The funding commitment by East Malling Trust has been made possible by the sale of land no longer required for horticultural research on the 500-acre estate, as well as securing planning permission for approximately 400 new homes.
For information about the work of East Malling Trust visit www.eastmallingtrust.org
Sign up for the latest news and updates from Locate in Kent