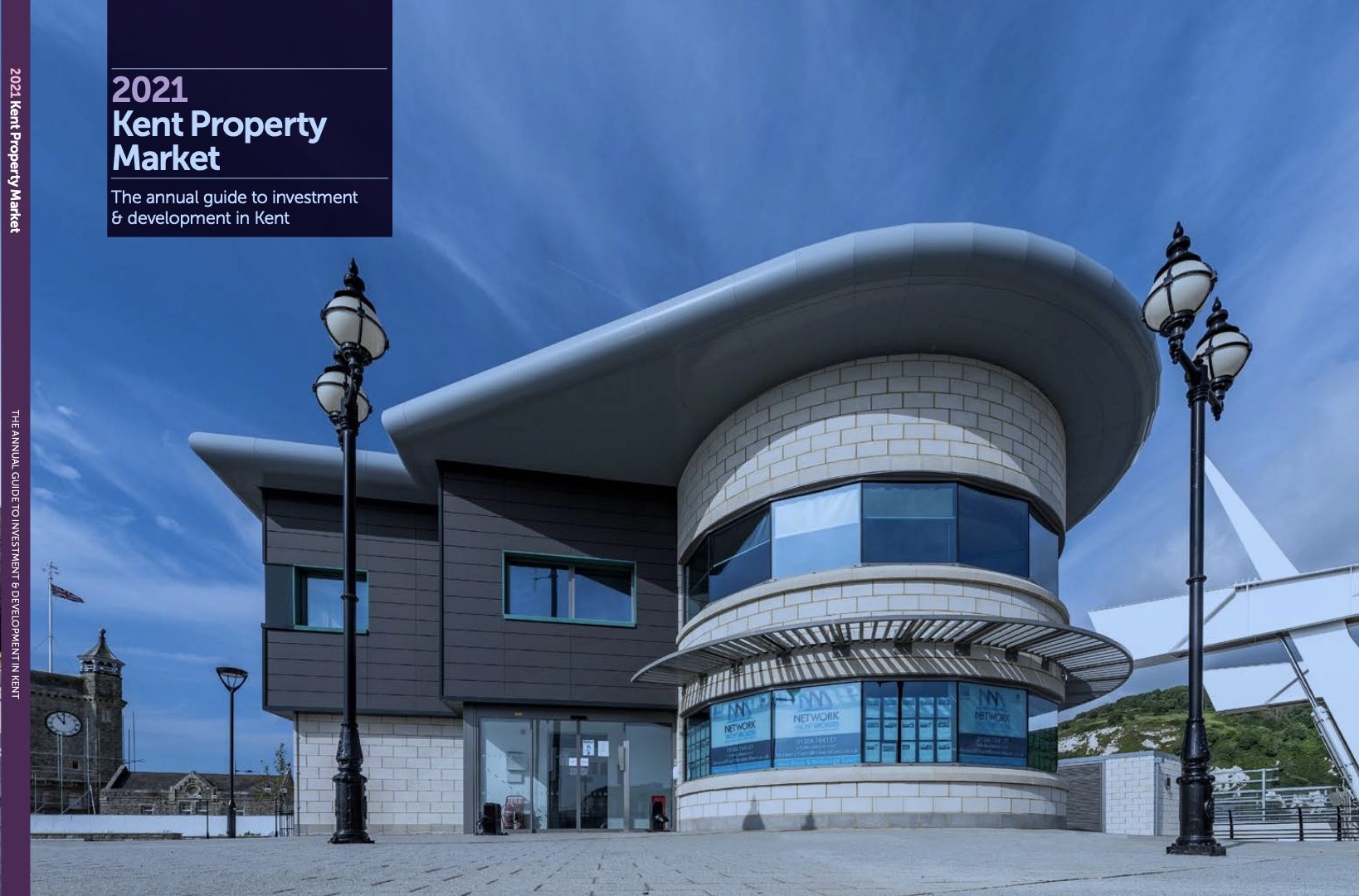 News
Industrial demand driving strong future for Kent's property industry
Take-up of industrial and logistics space looks set to exceed the record levels of 2020, according to the Kent Property Market Report.
The 30th edition of the Kent Property Market Report, produced by Caxtons, Kent County Council and Locate in Kent, suggests that the county's distribution property market has once again performed well, with significant lettings on the new stock coming forward.
The report was unveiled on 4 November to 300 guests at a virtual event, which included keynote speeches by Cathy Parker, Co-Chair of the Institute of Place Management, and Lisa Carlson, Chair of the Association of Town & City Management.
The report was also presented to 50 London agents and developers at an event hosted by JLL on 10 November.
Ron Roser, Chairman of Caxtons, commented on the structural changes already under way in the property market in Kent over the last year to meet the growing demand for industrial space beyond the M25. There remains a shortage of stock across the home counties that has benefited Kent through pre-lets over the last 12 months.
Supply chain challenges presented by the pandemic and HGV driver shortages have added further to stock storage requirements and driven further investment interest in Kent.
Caxtons' team has calculated that over the last three years there has been an annualised average prime rental increase of nine per cent. Despite the recent sharp increase in stock there has been a total increase of 48 per cent in average prime industrial rents over the last five years. The market has adapted to the higher rents, with shorter leases and 5 year breaks now common for new builds. The other trend worth noting is the requirement for volume to house robotics and mezzanines.
Gavin Cleary, Chief Executive of Locate in Kent remarked that Kent continues to offer a competitive advantage compared to other locations because of its unrivalled High Speed trains and port connectivity. While the KPMR is the essential summary of what is happening now in the region, like Panattoni's landmark scheme at junction 5 on the M20, it is also an invaluable resource for identifying new investment opportunities like Binbury, Highsted, Lenham, Otterpool and the plethora of opportunities on the Hoo Peninsula.
The Kent Property Market Report is supported by Cripps Pemberton Greenish, DHA Planning, Hollaway Studio, MHA Macintyre Hudson and Royal Institution of Chartered Surveyors, (RICS).
For further information on the 2021 Kent Property Market Report visit: www.kentpropertymarket.com
Sign up for the latest news and updates from Locate in Kent