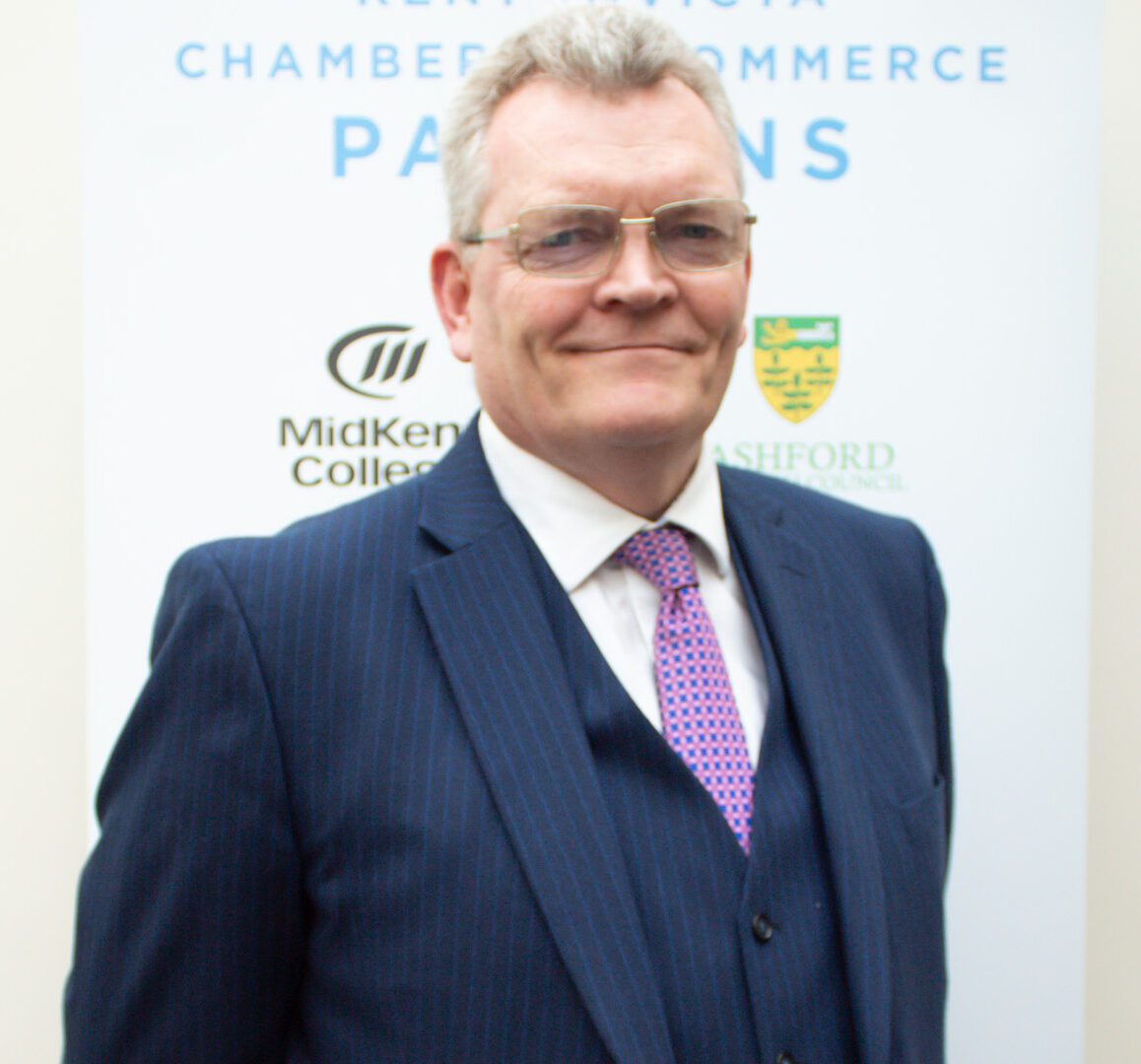 News
Chamber announces new Chief Executive
Kent Invicta Chamber of Commerce has appointed Tudor Price to take over as Chief Executive when Jo James, OBE, retires at the end of the year.
Currently Deputy Chief Executive, Tudor Price, aged 56, has worked for the Chamber for 12 years. He leads on many of the Chamber's support and growth programmes, which has seen the team deliver the Growth Hub, a gateway to business support. He has also been involved in developing services to help business navigate import and export development; climate change and low carbon services, plus the Covid helpline during lockdown.
Working closely with the county's Further Education Colleges, Tudor Price led for the Chamber in being part of the national trailblazer Local Skills Improvement Plan to help firms across Kent and Medway boost skills development and opportunities.
Chris Hare, Chairman of Kent Invicta Chamber, said: "Tudor was the outstanding candidate in a very strong shortlist and his appointment was unanimously approved by the board. His considerable understanding of the day-to-day issues facing business across the county, and his insight and experience, will be invaluable in his new role.
"We all know that after working at the Chamber for 33 years, and leading it for 15 years, Jo will be a hard act to follow. We are confident that under Tudor's leadership, combined with the wealth of talent in the management and team, that the Chamber will continue to deliver for its members and be the partner of choice for organisations across Kent."
Tudor Price will lead the 33-strong team and work closely with the board of directors to ensure the Chamber continues to do everything it can to support its members that employ more than 50,000 people across the county.
Commenting on his appointment, Tudor Price said: "The business environment continues to be challenging for many sectors across Kent and it is more important than ever that the Chamber continues to deliver strong and easy to access countywide support.
"Over the next few months I will be working even closer than before with Jo, and the board, to ensure a smooth handover so we can hit the ground running in 2024."
Prior to joining the Chamber, Tudor worked for Business Link Kent and has worked in a number of industries including business support, recruitment, and logistics. Prior to that he set up the Kent Acting Studio after being a professional actor at the Royal Shakespeare Company.
Sign up for the latest news and updates from Locate in Kent