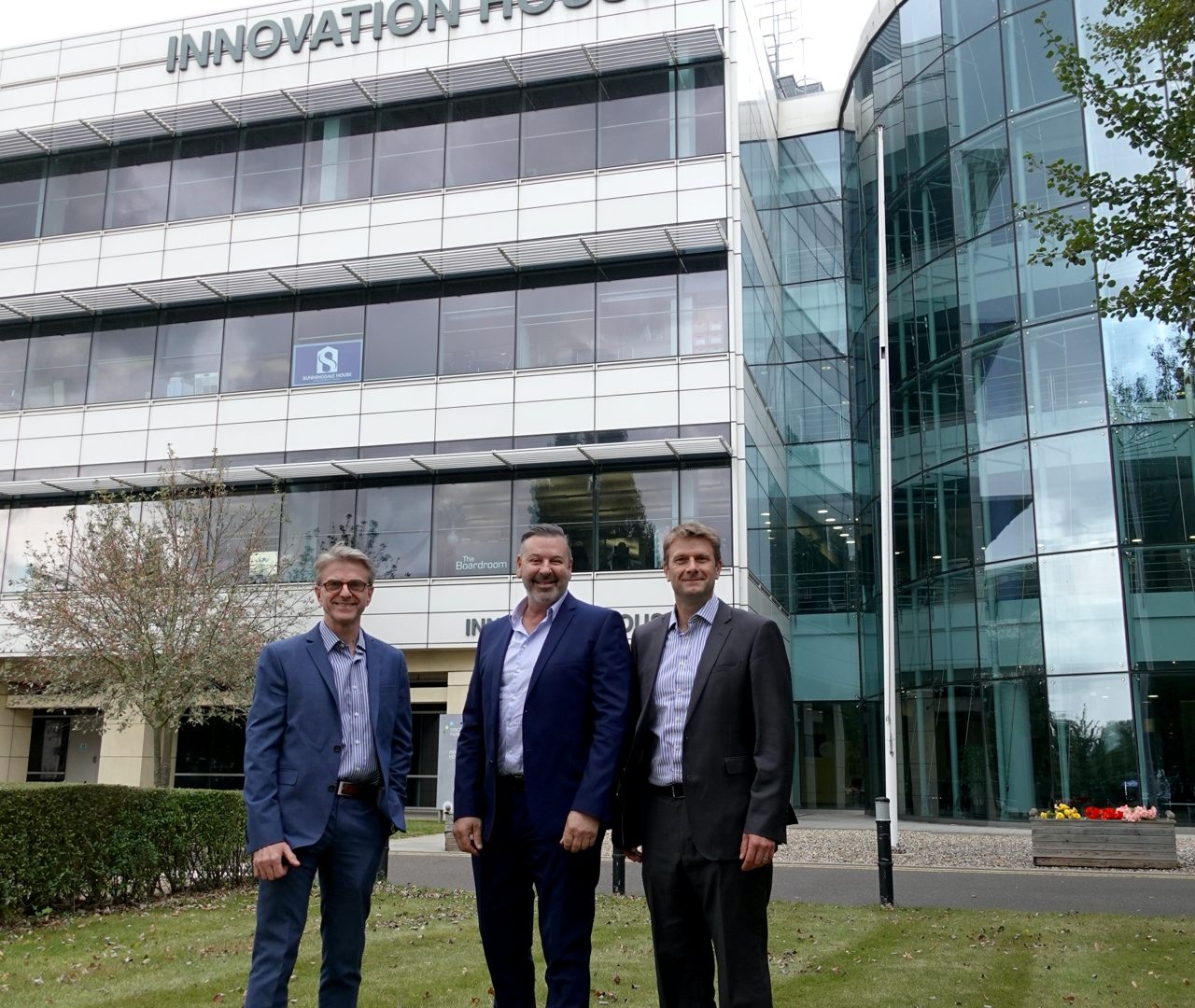 News
eXroid named county's top technology business
Discovery Park-based eXroid Technology has been crowned Technology Business of the Year in the 2021 Kent Excellence in Business Awards (KEiBA).
The company has developed a successful medical device and clinical service, with its equipment manufactured in the UK, and now has an eye on global expansion from its headquarters at the Sandwich-based science and business park.
eXroid utilises electrotherapy technology to provide a safe and effective treatment for haemorrhoids, which is surgery-free and requires no anaesthetic.
Commenting on winning the award, Michael Wilshaw, Managing Director of eXroid, said: "This success is all down to the hard work of the team and benchmarks our progress against other tech companies. The KEiBA judges interviewed us and concluded we are the best in Kent in applying technologies and building our business – we are delighted.
"We have adopted the technology of electrotherapy and grown a successful company here at Discovery Park. This award, combined with our scientific credentials and network of clinics, is helping us demonstrate to potential overseas partners that we have a sustainable model on which to build the international expansion of eXroid. Winning a KEiBA adds to our story"
eXroid's technology, gained the CE mark, and has unlocked funding support from Innovate UK, the Government's R&D champion. The company's clinical service – which is provided by expert colorectal consultants at 15 clinics around the UK – has been evaluated and accredited as safe and effective by the National Institute for Health and Care Excellence (NICE).
Mayer Schreiber, Chief Executive Officer of Discovery Park, said: "Congratulations to the team at eXroid, this award sends a very positive message to the county and local community that the Park is home to the best of Kent's technology-led businesses."
KEIBA are organised by Kent County Council and the category was independently judged by the University of Kent, and tech experts at leading law firm Cripps Pemberton Greenish, which saw eXroid beat three other leading local tech companies: ITL Group, Bedfont Scientific, and ADM Computing.
For further information on the work of eXroid, visit www.eXroid.com.
Sign up for the latest news and updates from Locate in Kent