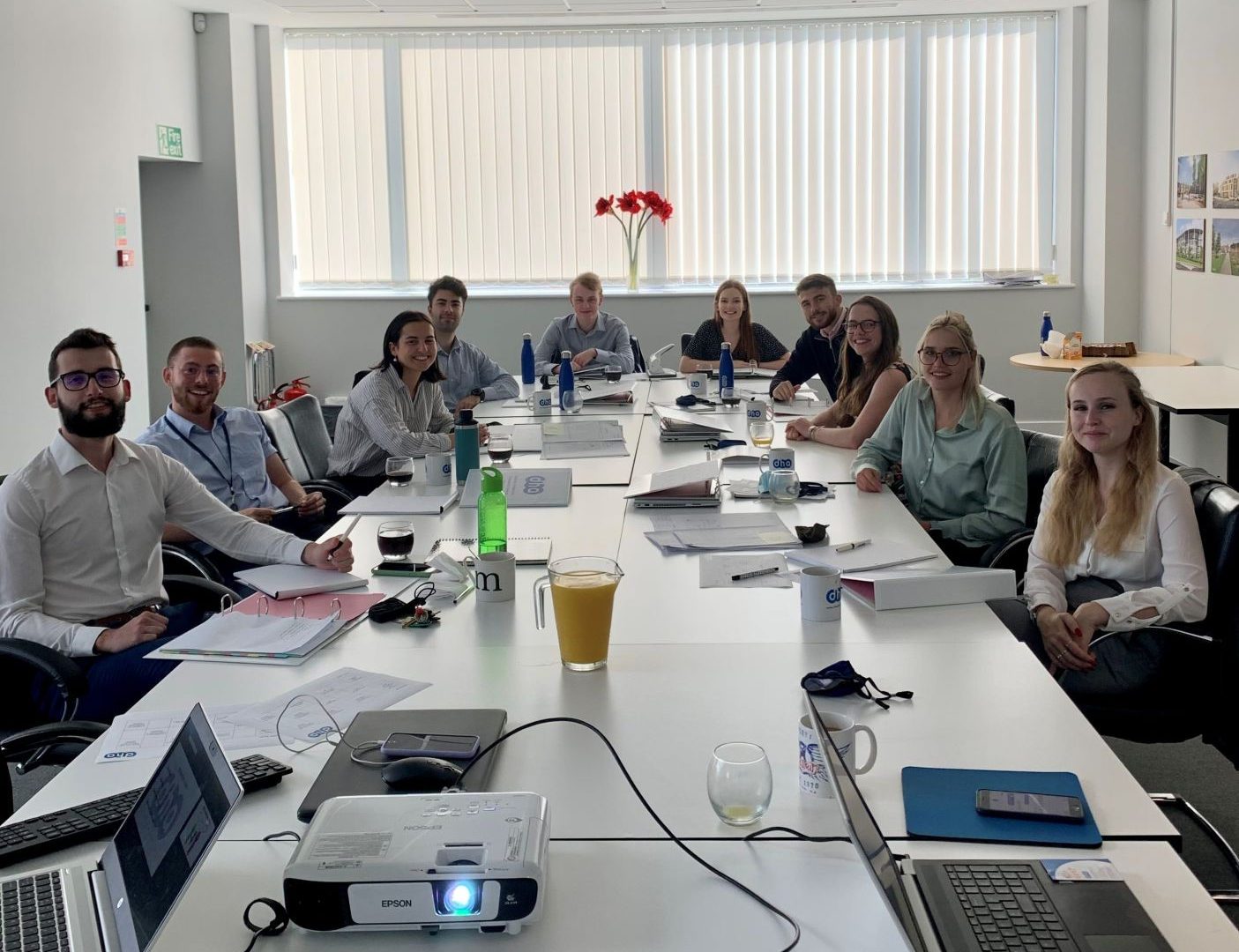 News
In-house University opens door to DHA's graduates
DHA Planning, the South East's largest independent planning consultancy, is leading by example when it comes to investing in skills after it opened the doors to its own in-house 'university'.
As part of its commitment to training the planners of tomorrow, the firm has recruited eight graduates this year. Each of the graduates has been enrolled in DHA's in-house university which will offer the highest standard of industry training and career development.
Alex Hicken, Managing Director at DHA, said: "Developing a highly skilled team has always been at the heart of the firm for the last 30 years, and we are now taking it to the next level.
"We will ensure all our recruits get access to the highest possible industry-based training by tapping into the combined expertise of our 58-strong team.
"This is a major part of our concerted effort to recruit and retain the best graduates. We want to give them a career route to become industry-leading planners which will help our clients navigate the increasingly challenging planning environment."
The DHA graduates will be exposed to all aspects of the firm's six multi-disciplines, including planning, transport, urban design, environment, infrastructure and land development, through in-house training and additional university study. Every month DHA graduate trainees will come together for a day long training course across the planning disciplines, with sessions led by the firm's senior management and directors.
More than 50% of DHA's senior workforce joined the firm as a graduate and have been promoted to Associate, Associate Director or Director positions with responsibility for the management of the teams based at Maidstone and Crawley.
As part of DHA's commitment to training the next generation of Royal Town Planning Institute (RTPI) planners, three of its cohort of graduates are attending London South Bank University and the University of Westminster, to undertake their Masters degrees.
A further two of the graduates have just completed their dissertations at University College London and are starting their RTPI Assessment of Professional Competence, showing they meet the high standards required for Chartered membership.
DHA senior management continue to support the University of Kent's School of Architecture & Planning to be accredited by the RTPI, in order to support the South East's development industry.
The new initiative will embrace DHA's Graduate Mentoring Scheme, which has run since 2010, and will be led by graduate coordinators David Bedford, Director and Emma Hawkes, Associate Director.
It will mirror DHA's multi-disciplinary wide approach with training modules.
For more information on what DHA offers its clients and its graduates, visit www.dhaplanning.co.uk
Sign up for the latest news and updates from Locate in Kent